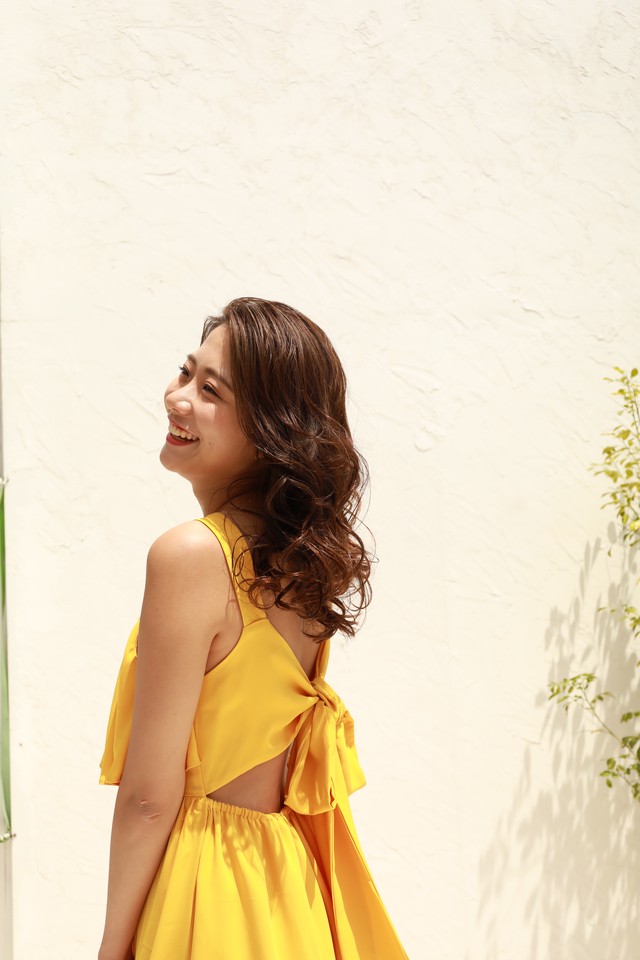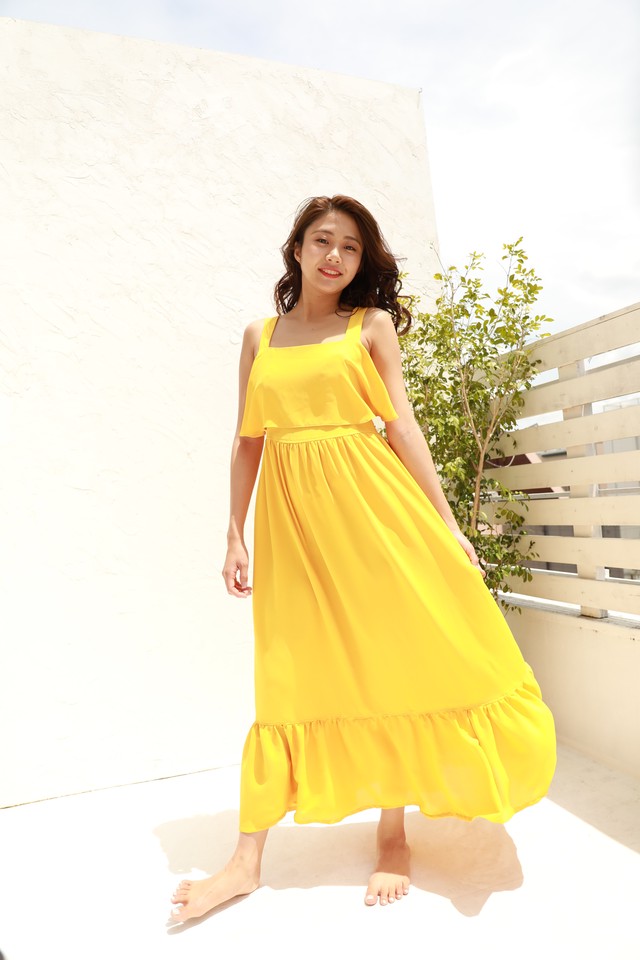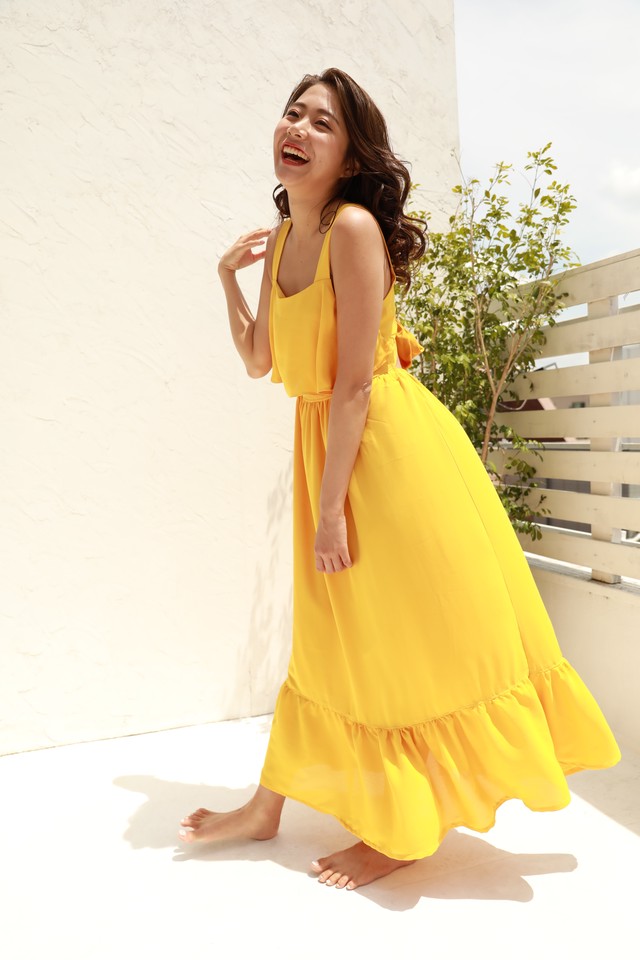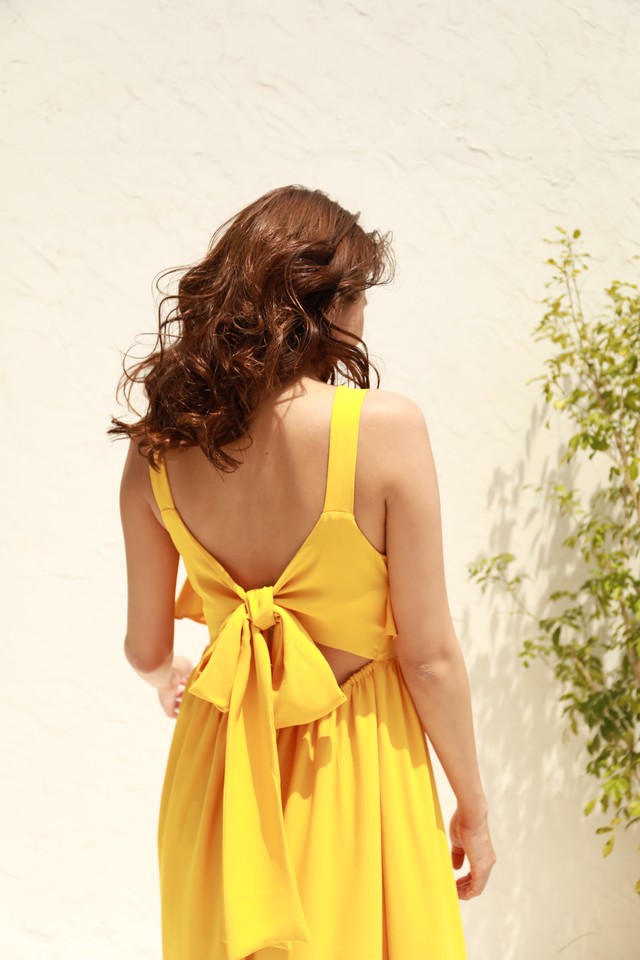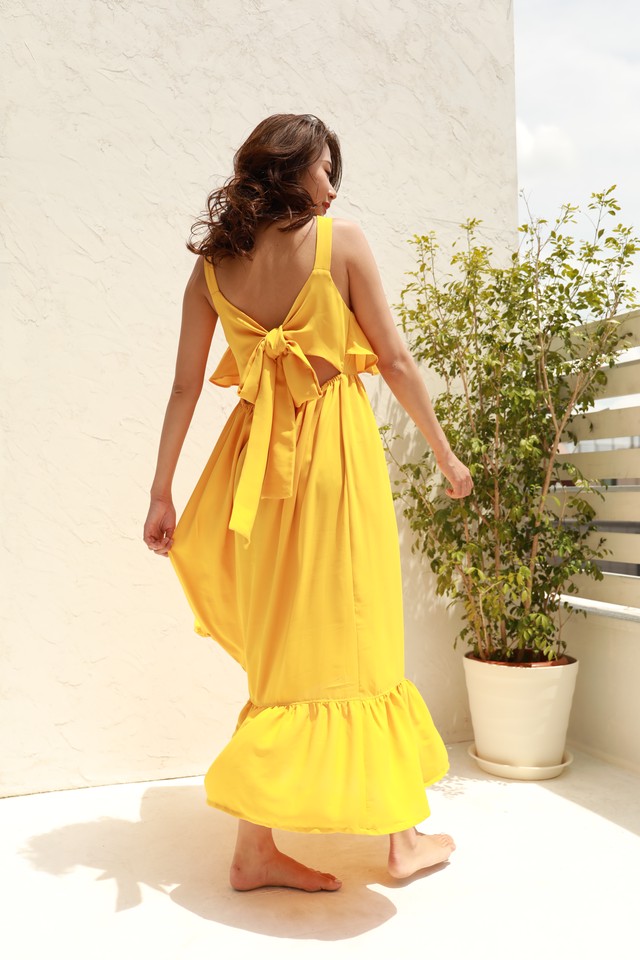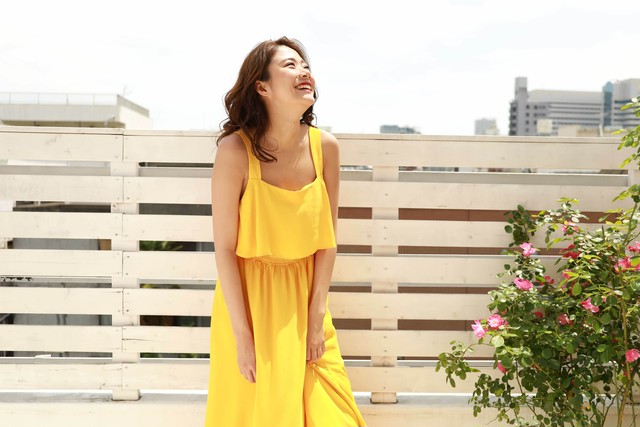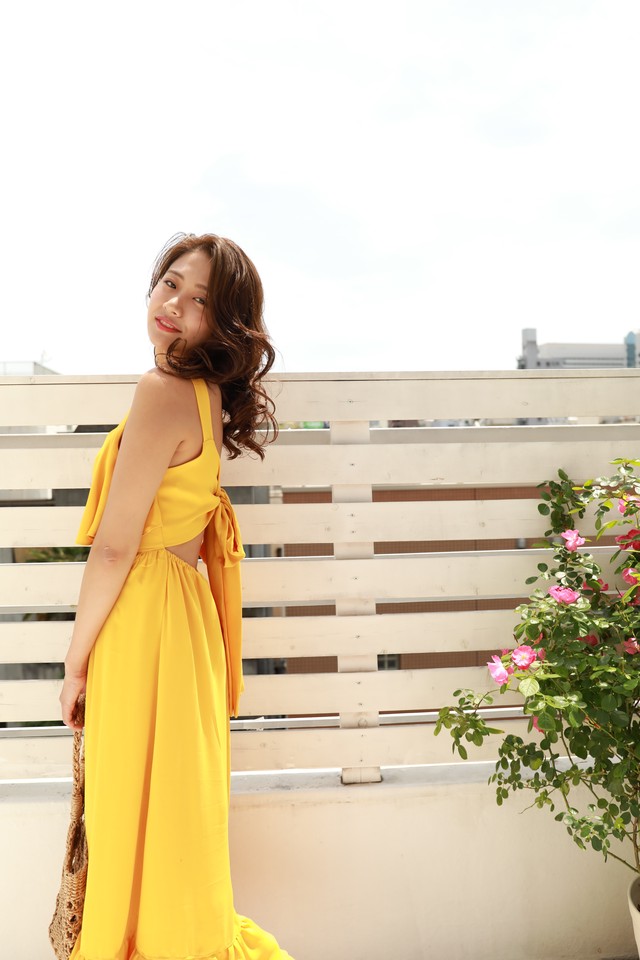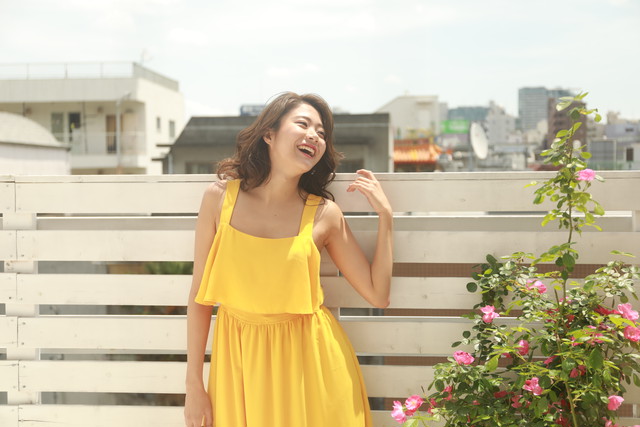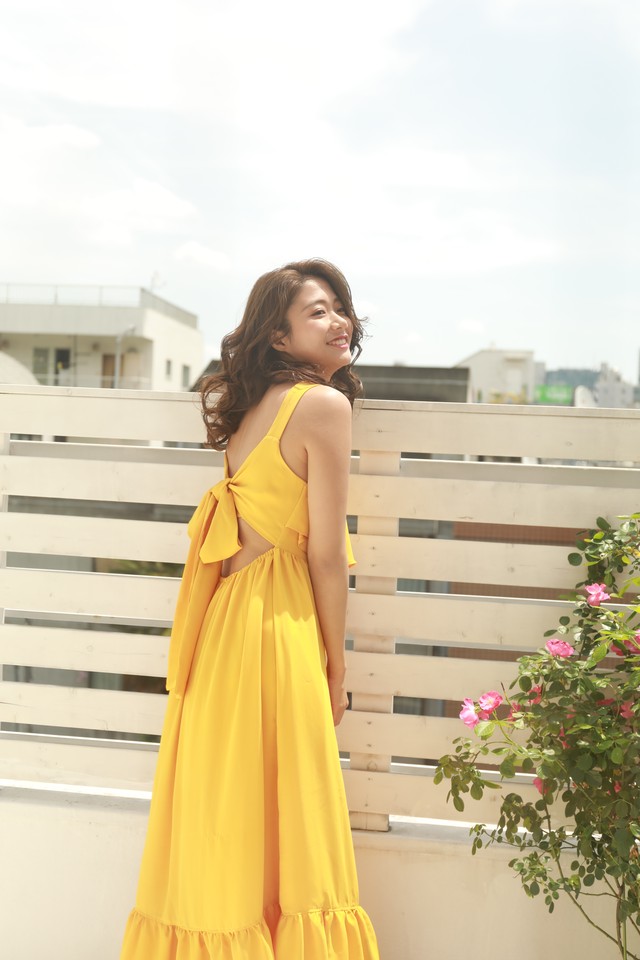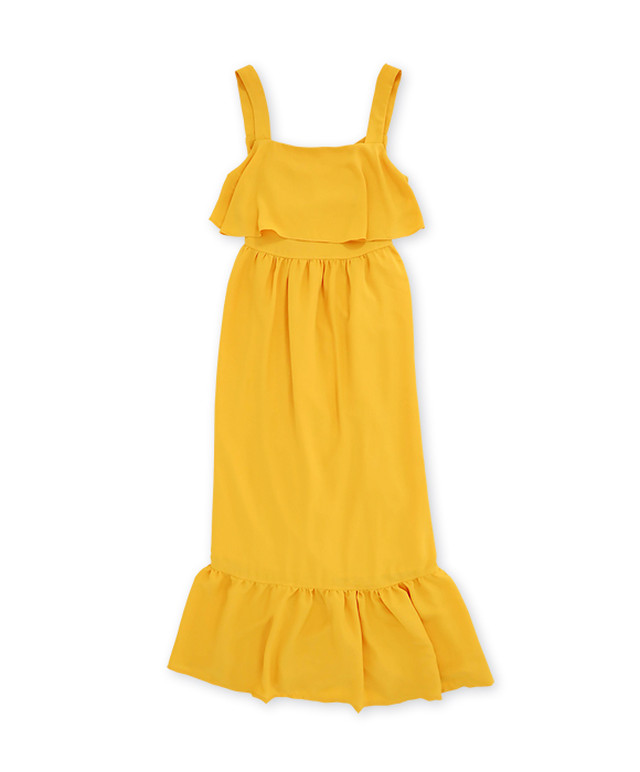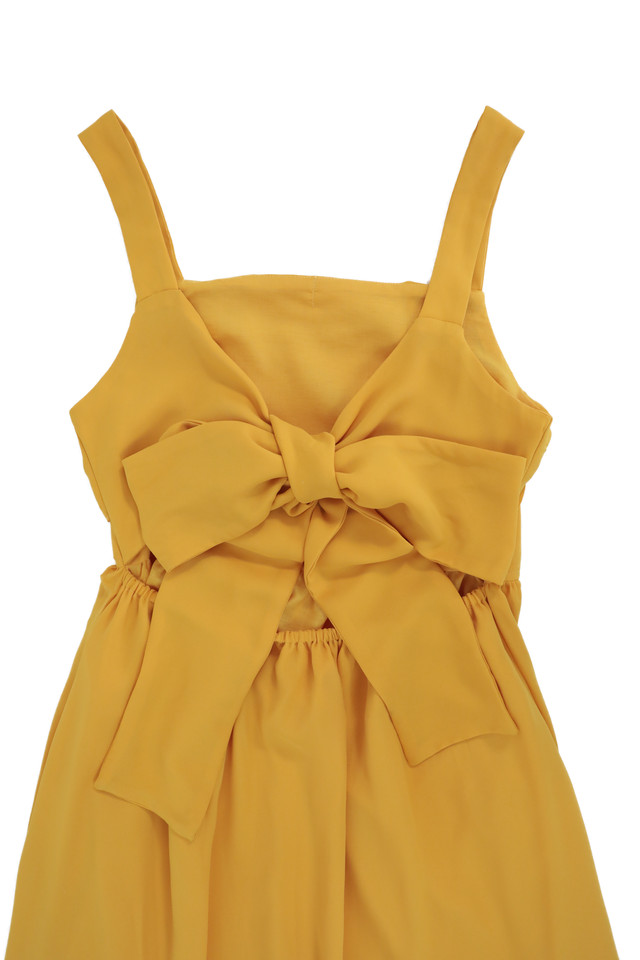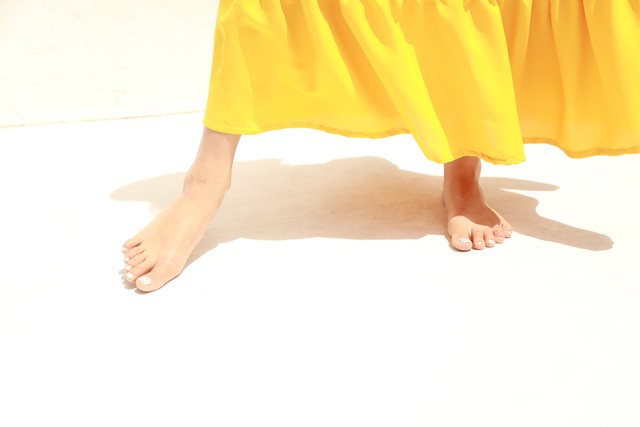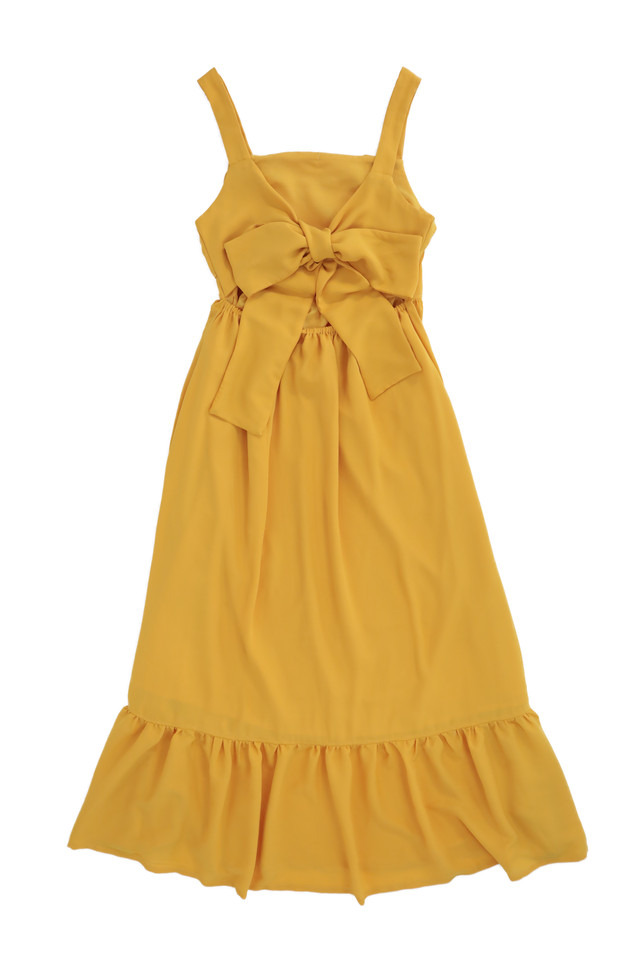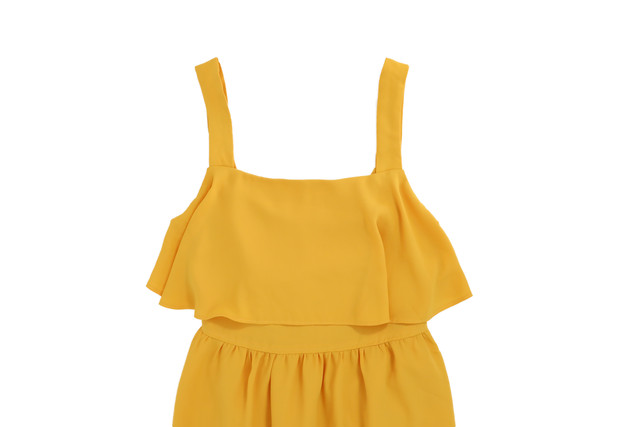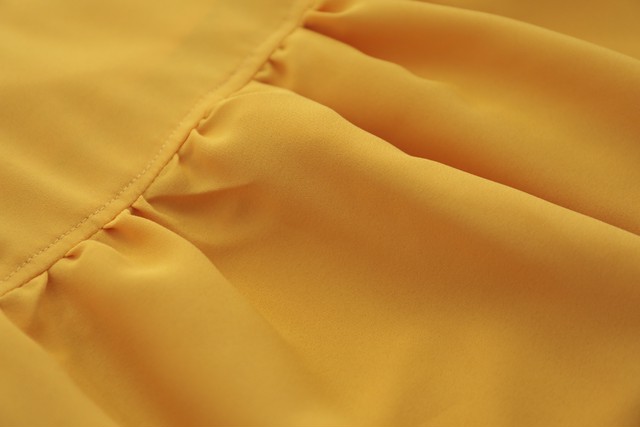 back ribbon resort maxi dress
*This item will be delivered on 4/17(Sat) at the earliest.
Japan domestic shipping fees for purchases over ¥ 30,000 will be free.
Shipping fee is not included. More information.
English below

夏のリゾートにぴったりのマキシワンピース。大胆なバックスタイルと発色が良いイエローが夏に映え、目を惹きます。
強撚糸によるシャリ感と冷涼感が特徴で、サラッとした涼しげな素材。肌触りが良く、優しい着心地です。

下着はブラトップやヌーブラがおすすめ。海やプールに行く際は、下に水着を着ても◎
上にデニムジャケットやカーディガンを羽織れば露出を控えられるので街でも気にせず着れます。


No:190305

サイズ:S,M/7,9号
バスト      87cm
着丈      130cm
肩幅       37cm
毛まわし    292cm

*背面
リボンで結び、ウエストがゴムであるため
比較的、体型問わず着用可能です。

カラー:イエロー
素材 :ポリエステル100%

※モデル165cm
※商品画像はサンプルであるため、色味やサイズ、素材の混率等に多少の誤差が生じる場合がございますので予めご了承下さい。


ーーーーーーーーーーーーーーーーーーーーーー

This maxi dress is perfect for summer resorts. The bold back style and colorful yellow color look great in summer and attract the eyes.
The material is made of high-twisted yarn, which gives it a crisp and cool feel, making it smooth and cool. It is soft to the touch and comfortable to wear.

A bra top or breast enhancer is recommended for underwear. When going to the beach or pool, you can wear a swimsuit underneath.
If you wear a denim jacket or cardigan on top, you can wear it in town without worrying about exposure.


size
international standard:XS-M/34-38
Bust         87cm
Length       130cm
Shoulder width    37cm
hem circumference  292cm


color :yellow
material : 100% polyester

※model:165cm
※Please note that the product image is a sample, so there may be some errors in the color, size, material mixing ratio, etc.
Add to Like via app
private picture (158cm)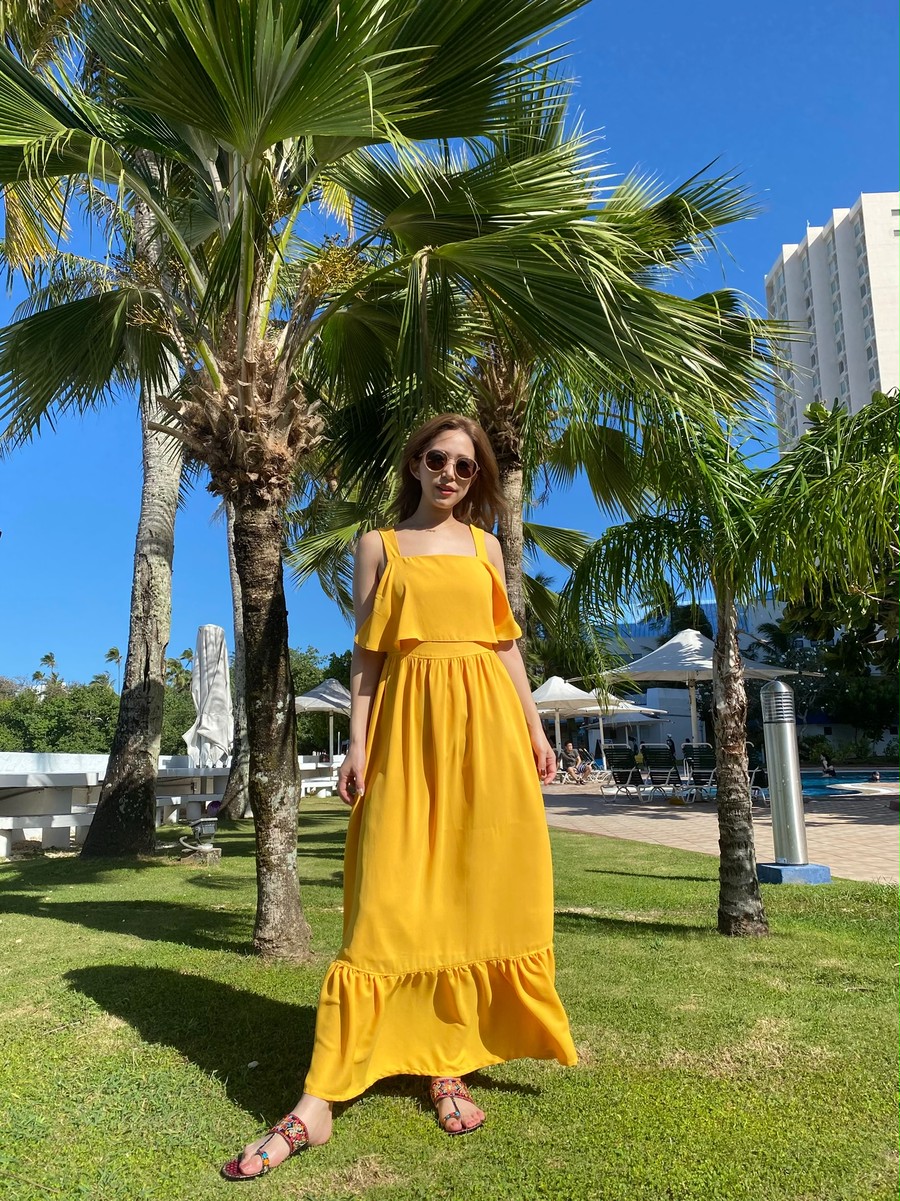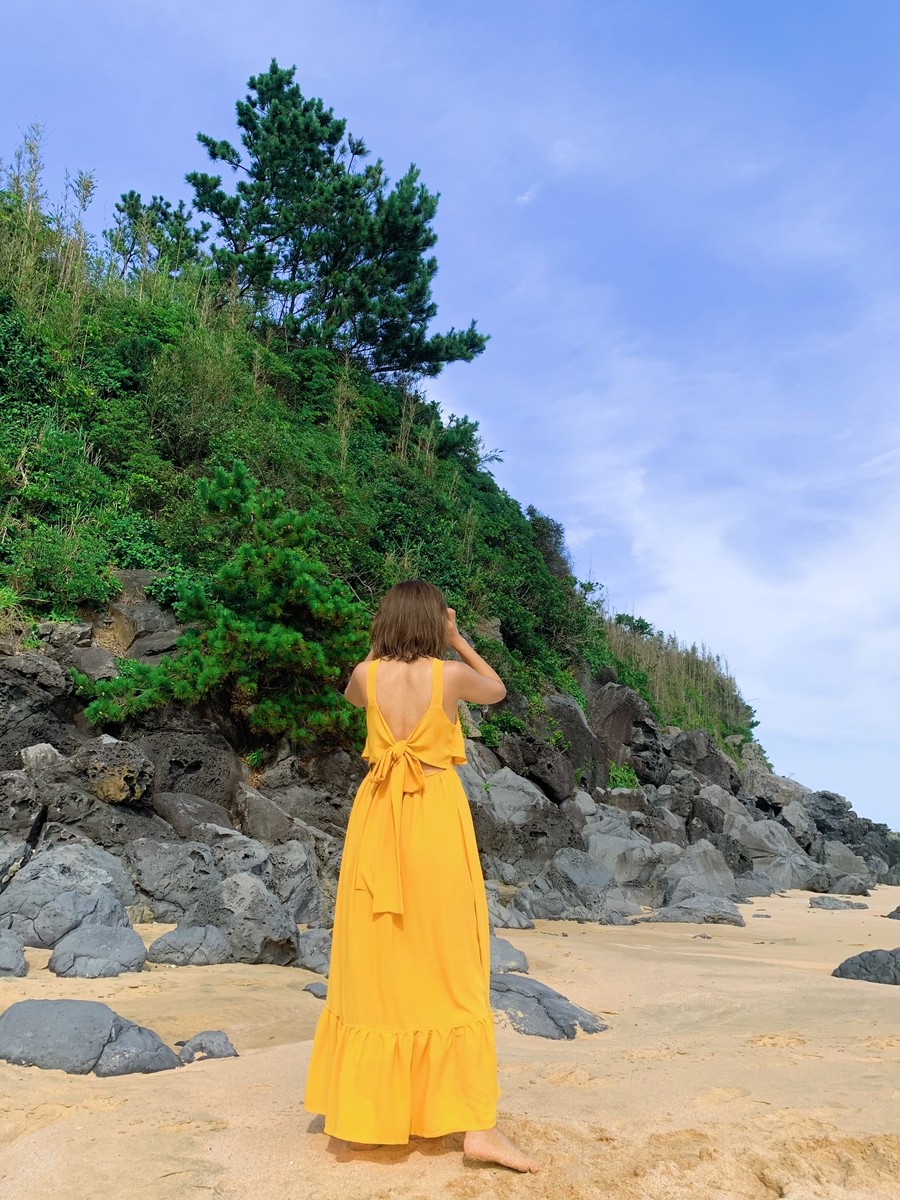 Reviews

(14)

Shipping method / fee

Payment method