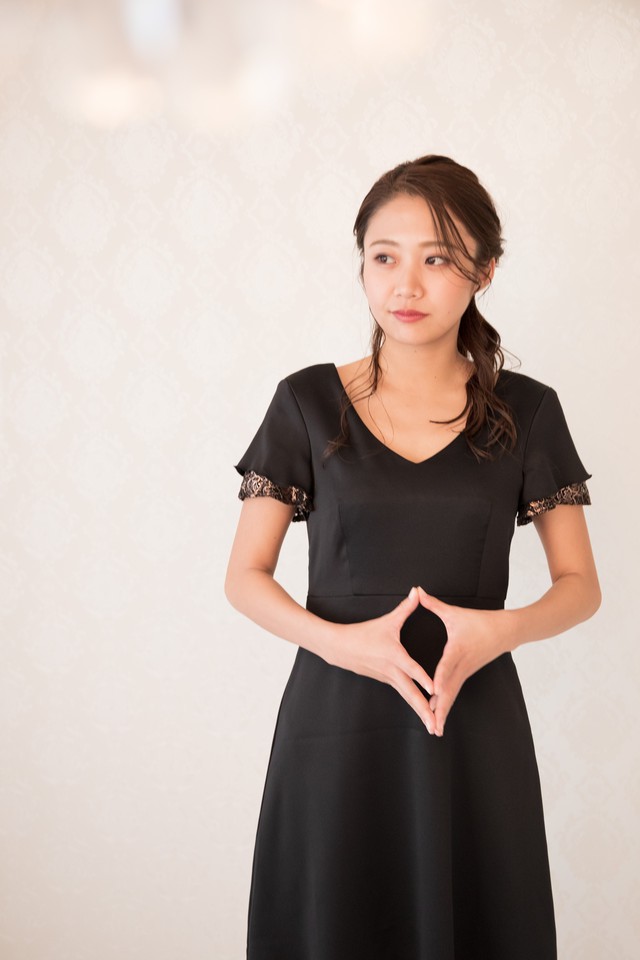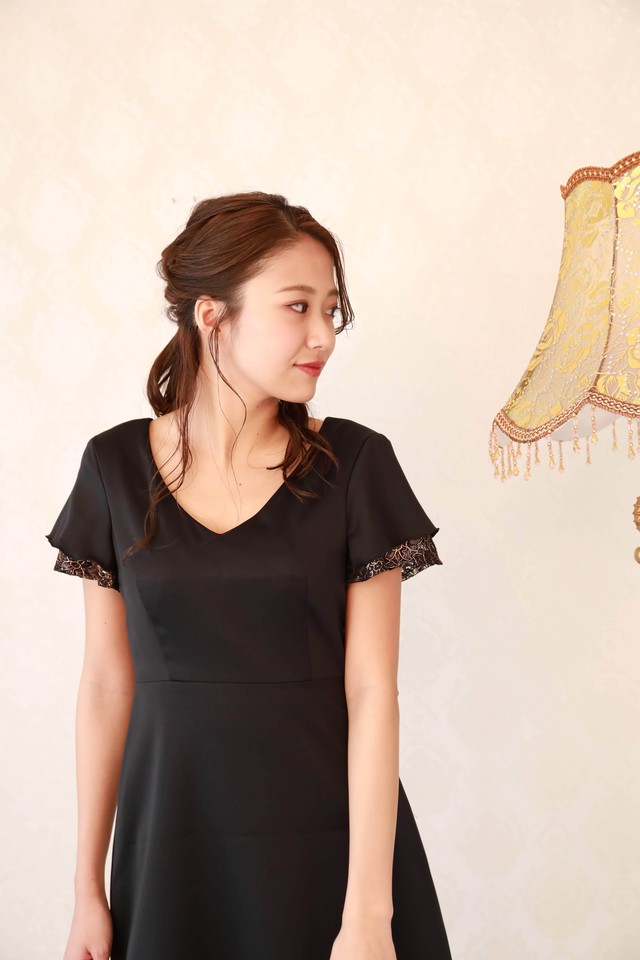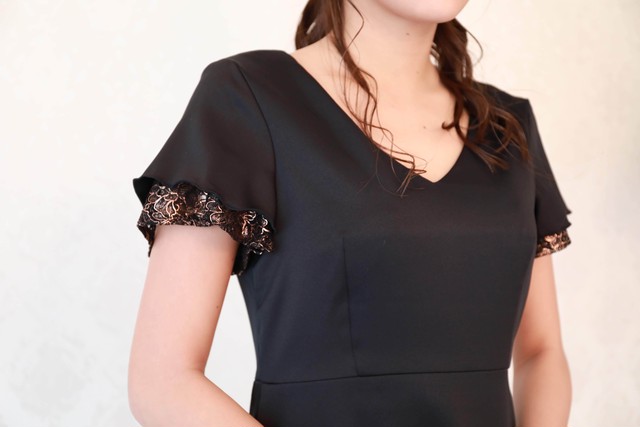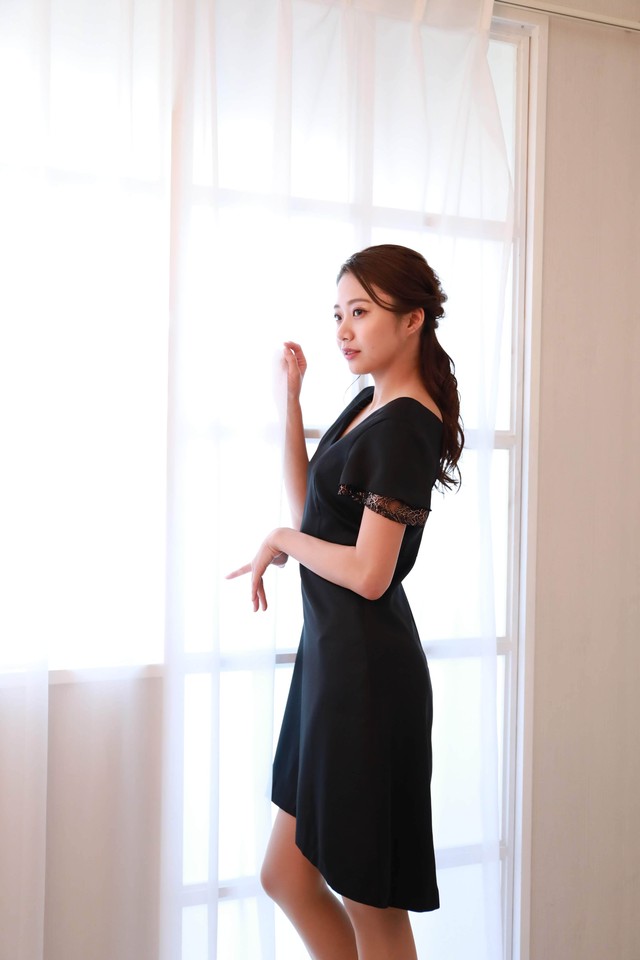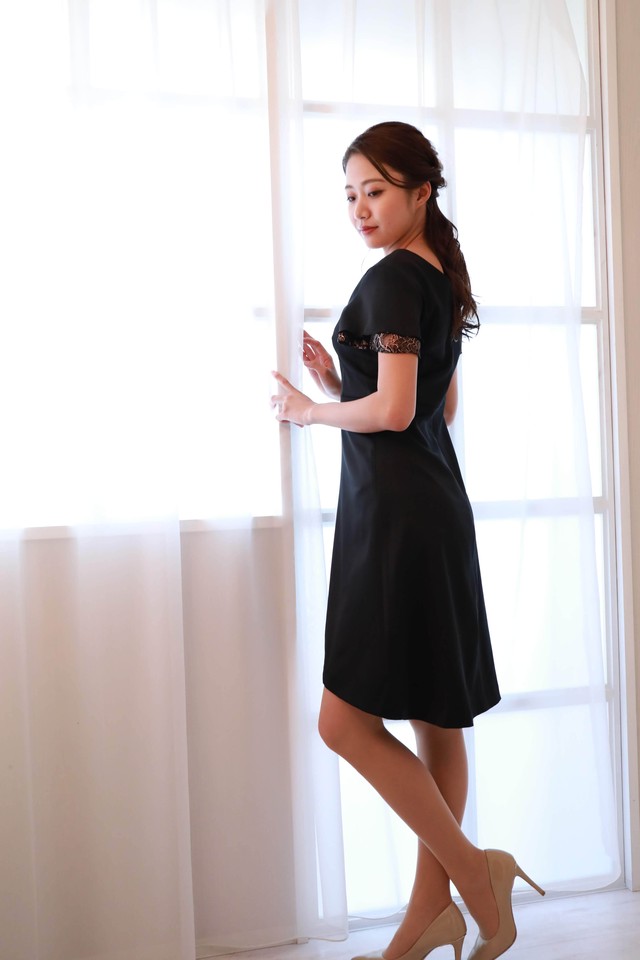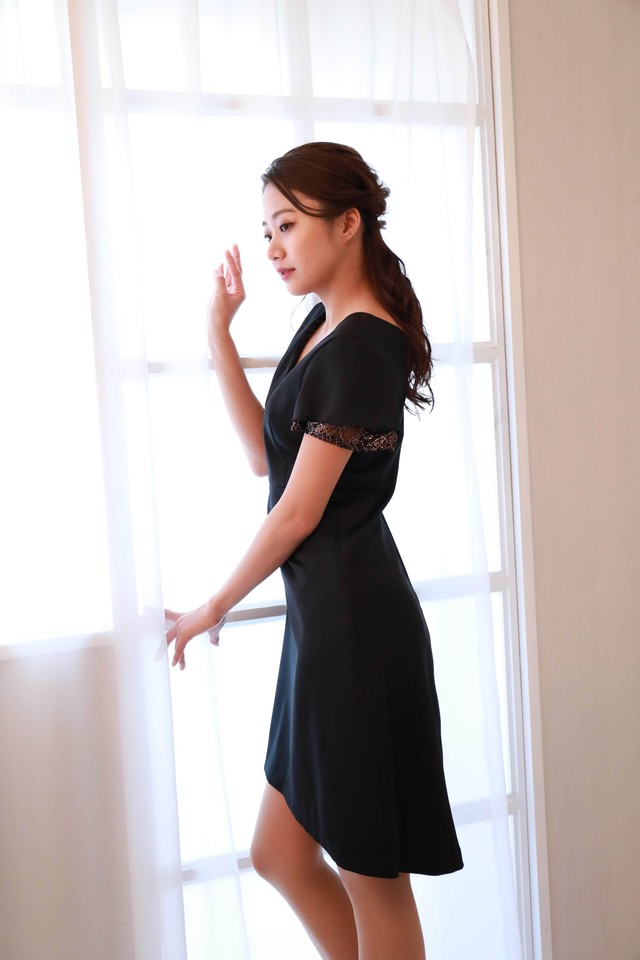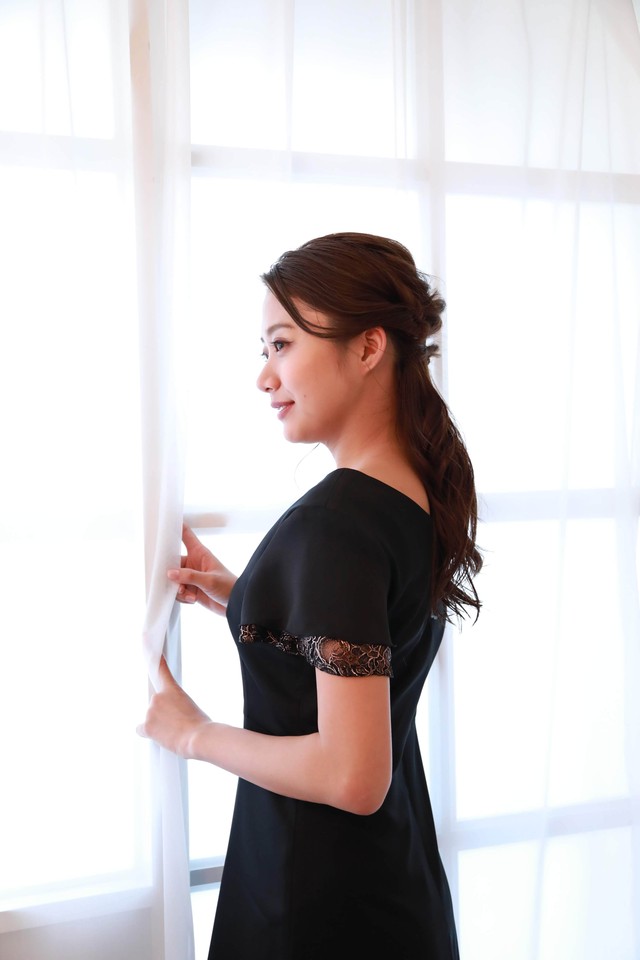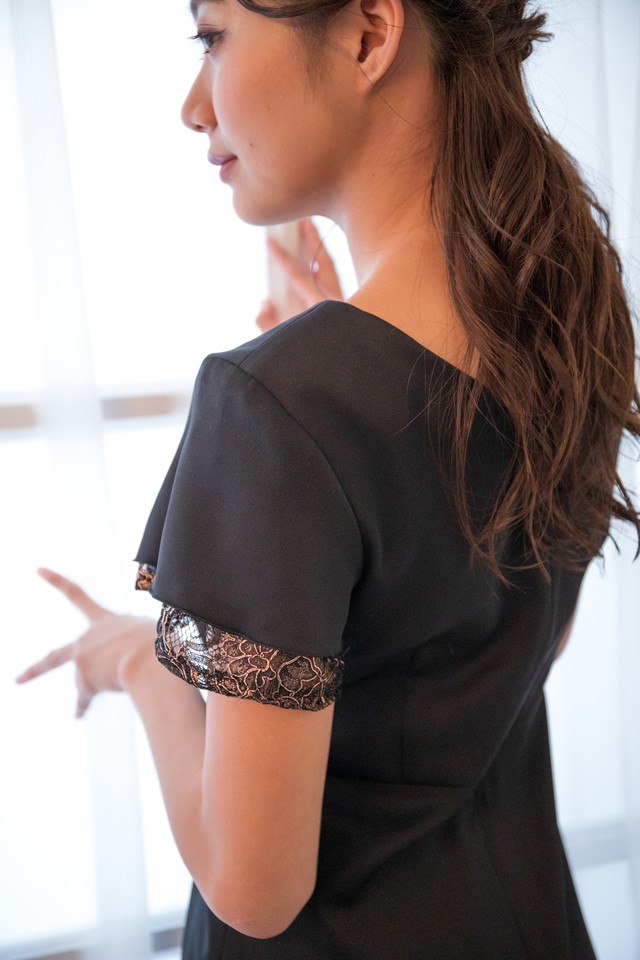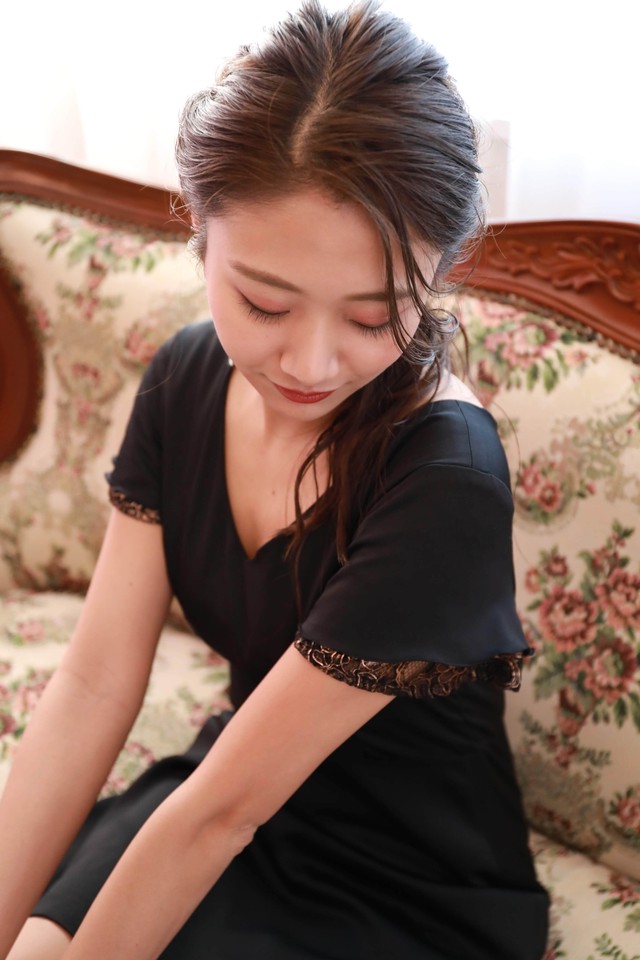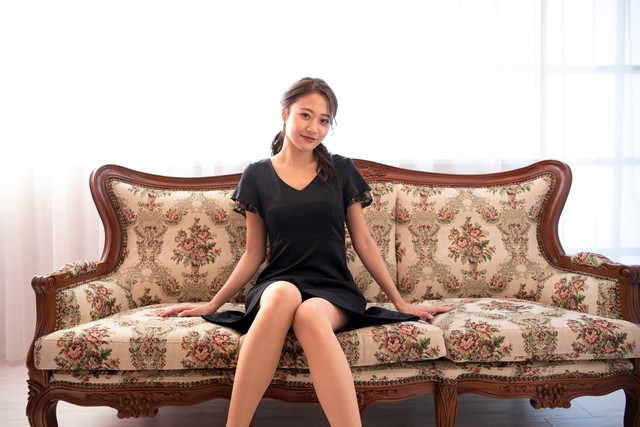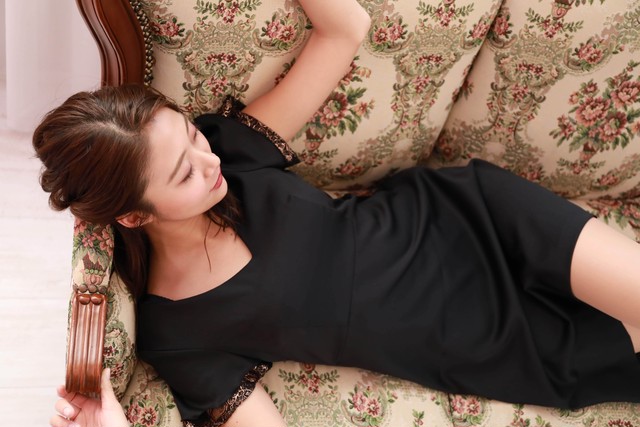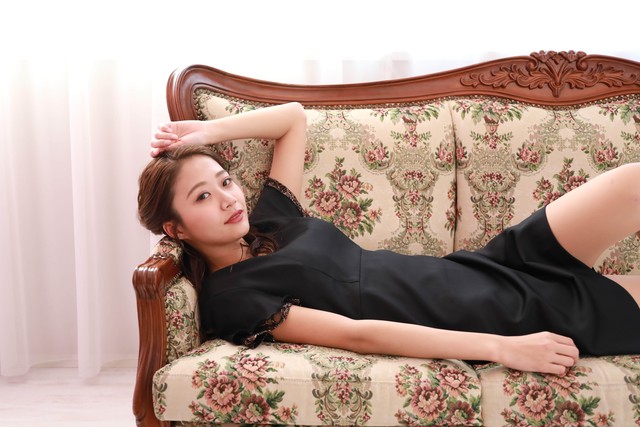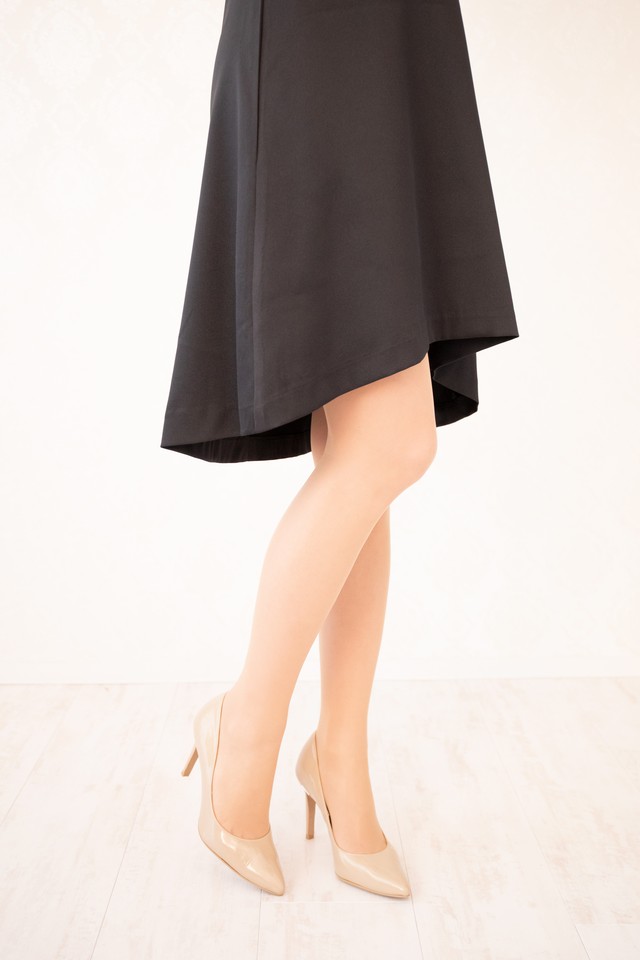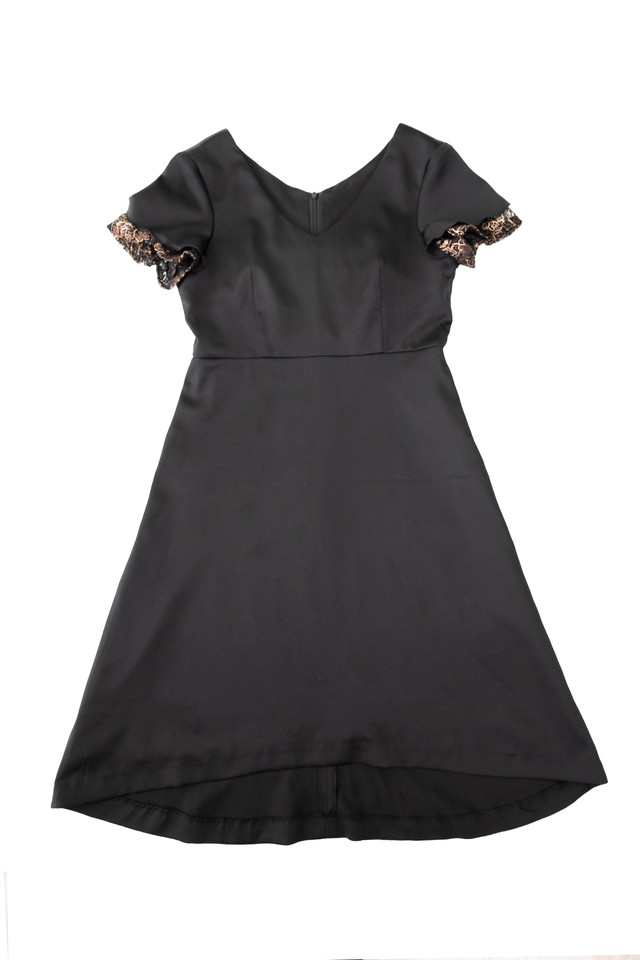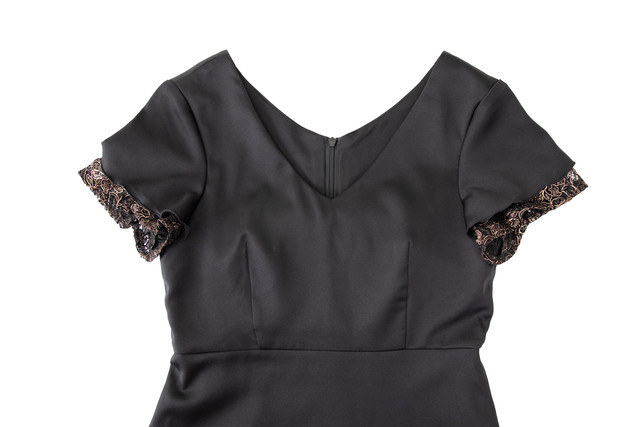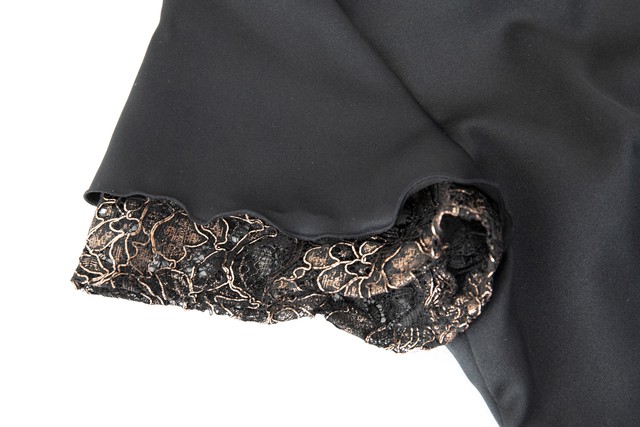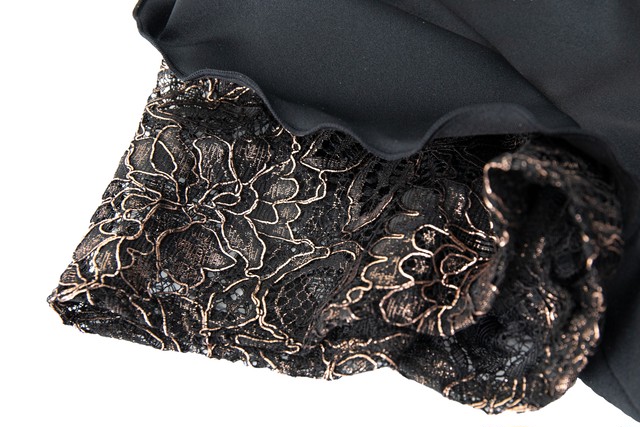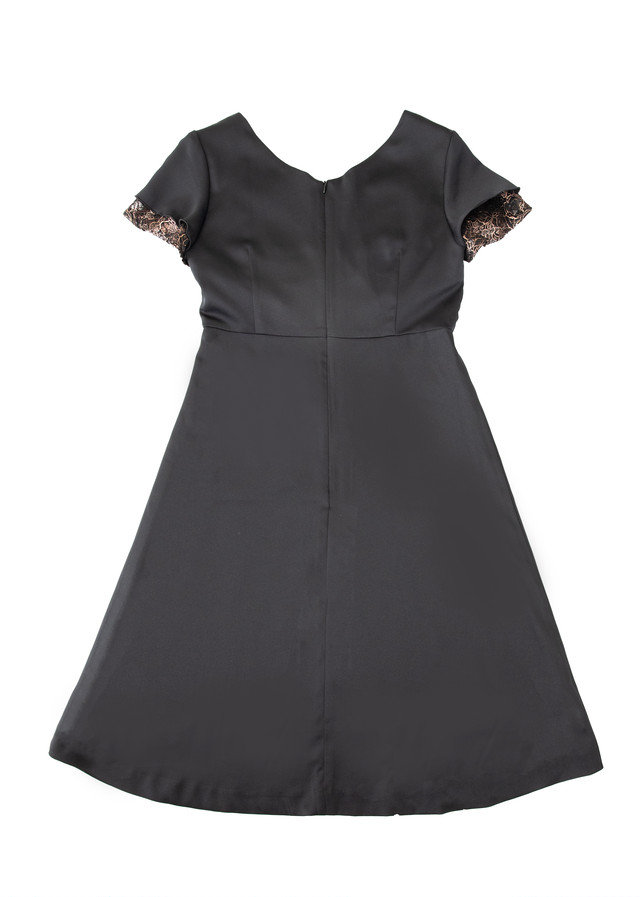 hem flared V-neck dress
¥ 11,550tax included
¥ 19,250 40%OFF
*This item will be delivered on 5/9(Sun) at the earliest.
Japan domestic shipping fees for purchases over ¥ 30,000 will be free.
Shipping fee is not included. More information.
English below

ダブルスリーブになった袖部分と、裾のアシンメトリーなヘムラインが上品な華やかさを演出するワンピース。
袖のレースはメタリック×レースのような生地で、程よく煌めく袖がポイント。
また、胸元のVネックの開きにこだわり、広めに開けても下着が見えることなくインナーいらずでデコルテラインを綺麗に魅せてくれます。

生地は柔らかな触り心地で膨らみ感と程よい肉感を持つサテン生地。
シワになりにくく、しなやかなストレッチ性が着心地の良さを感じます。


No:190804

サイズ:S /7号
バスト    85cm
ウエスト  70cm
着丈    88cm/102cm
肩幅     37cm
袖丈    16cm/13cm
袖幅    44.5cm
袖口    53.5cm
毛まわし   154.2cm

カラー:ブラック
素材 :ポリエステル100%
    (袖のレース:レーヨン70% ナイロン 30%)


※モデル165cm
※商品画像はサンプルであるため、色味やサイズ、素材の混率等に多少の誤差が生じる場合がございますので予めご了承下さい。


ーーーーーーーーーーーーーーーーーーーーーー

This dress has double sleeves and an asymmetrical hemline that creates an elegant glamorous look.
The lace on the sleeves is a metallic and lace-like fabric, and the sleeves shimmer just right.
In addition, the V-neck opening at the chest is carefully designed so that even if it is opened wide, the undergarment will not be visible and the décolleté line will look beautiful without the need for innerwear.

The fabric is satin, which is soft to the touch and has a good sense of fullness and fleshiness.
It does not wrinkle easily, and its supple stretchiness makes it comfortable to wear.


size
international standard:XS/34
Bust          85cm
Waist         70cm
Length        88cm/102cm
Shoulder width     37cm
Sleeve Length     16cm/13cm
Cuff     53.4cm
Sleeve width      44.5cm
Hem circumference  154.2cm

color :black
material : 100% polyester

※model:165cm
※Please note that the product image is a sample, so there may be some errors in the color, size, material mixing ratio, etc.
Add to Like via app
private picture (158cm)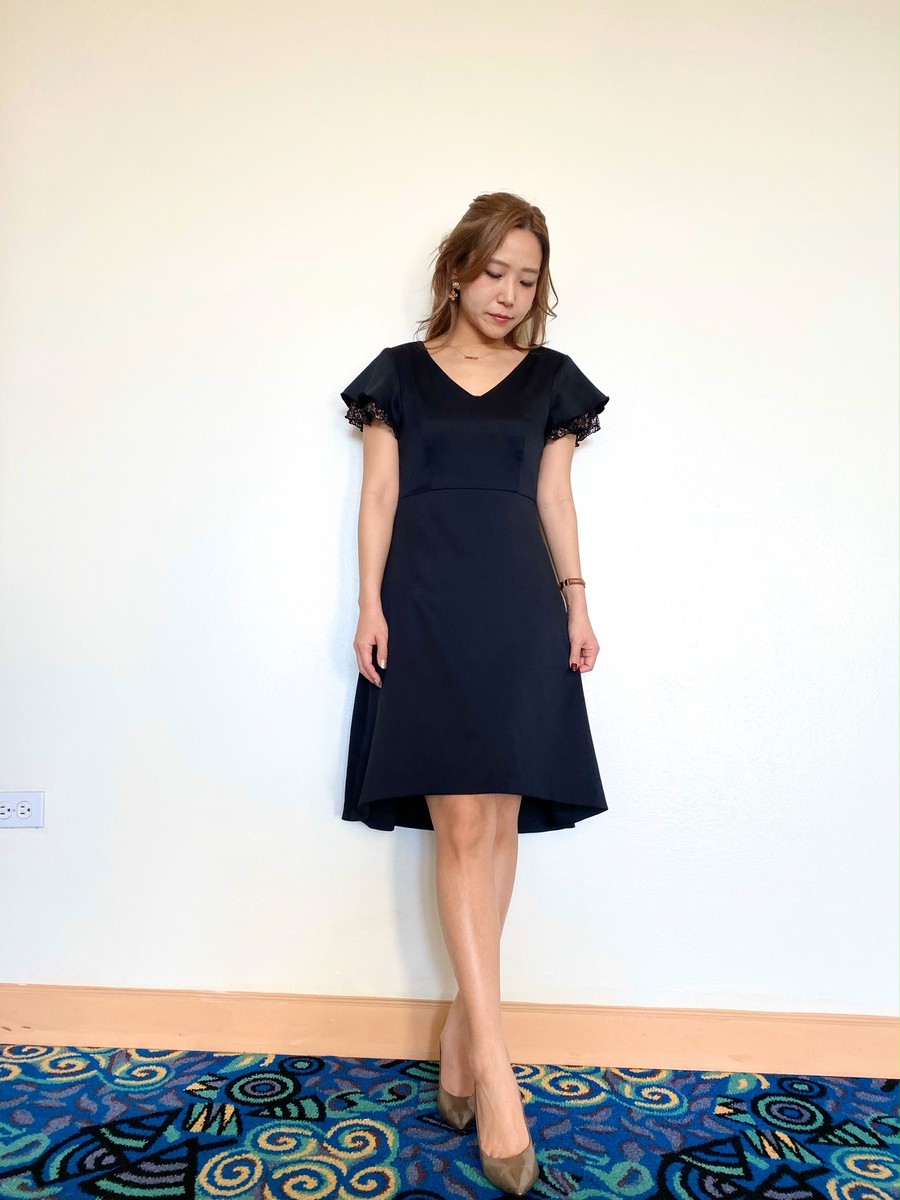 Reviews

(14)

Shipping method / fee

Payment method
¥ 11,550tax included
¥ 19,250