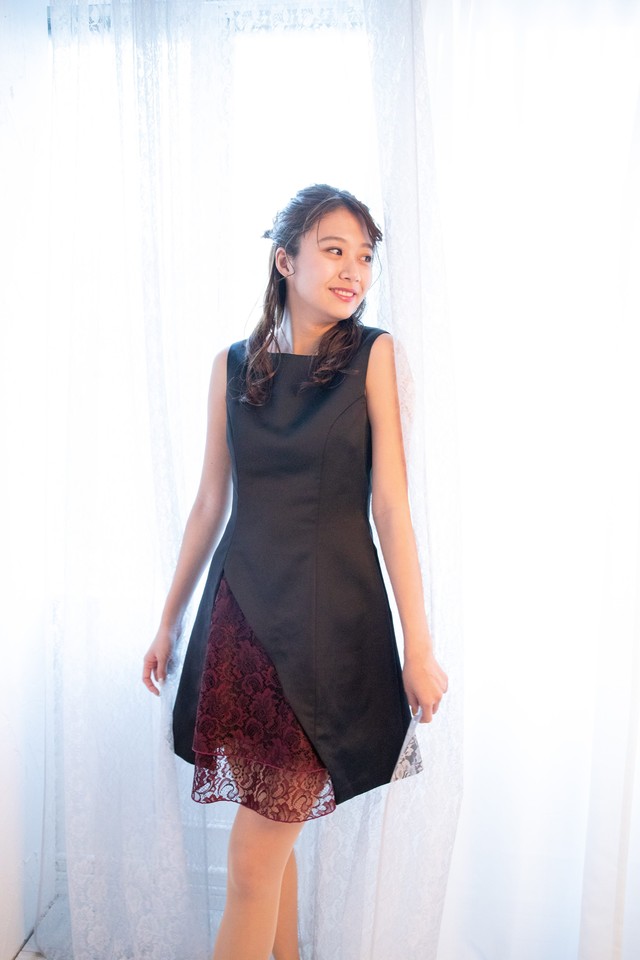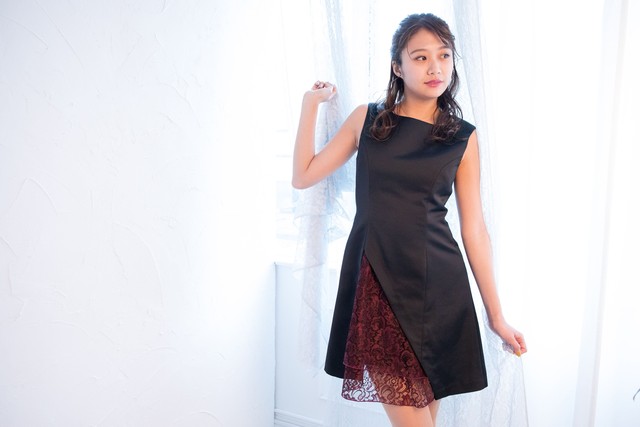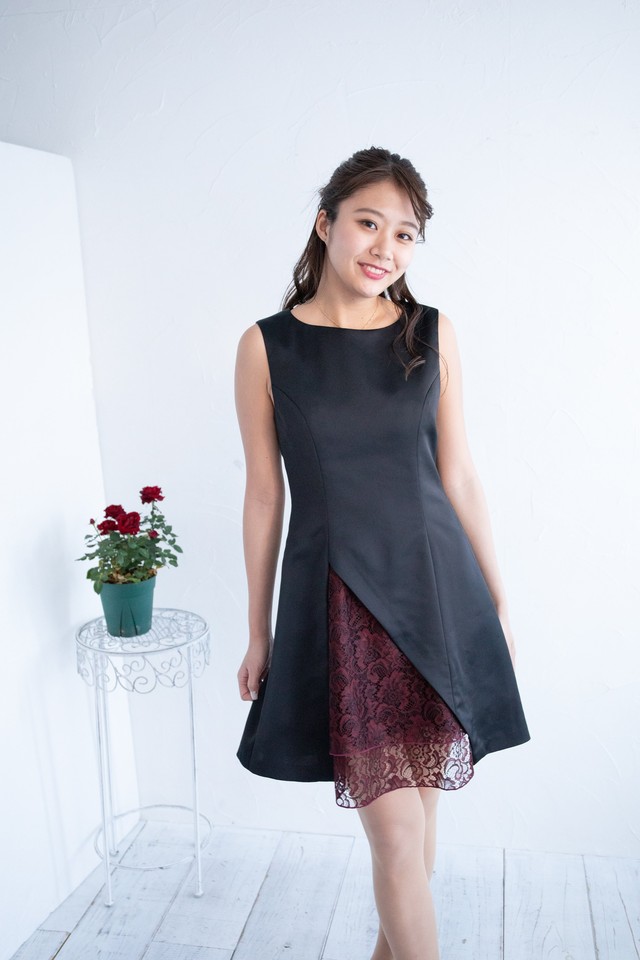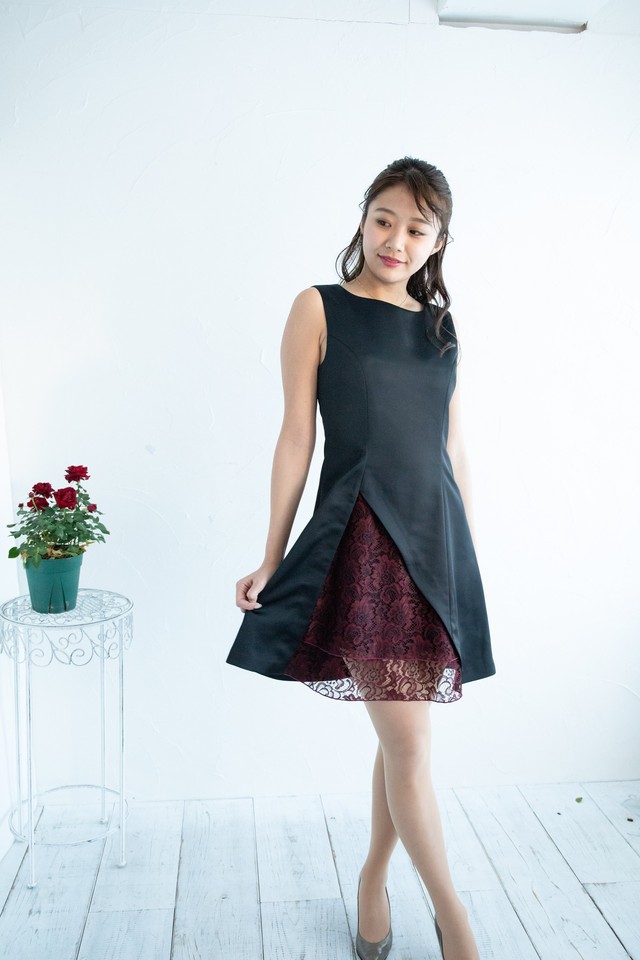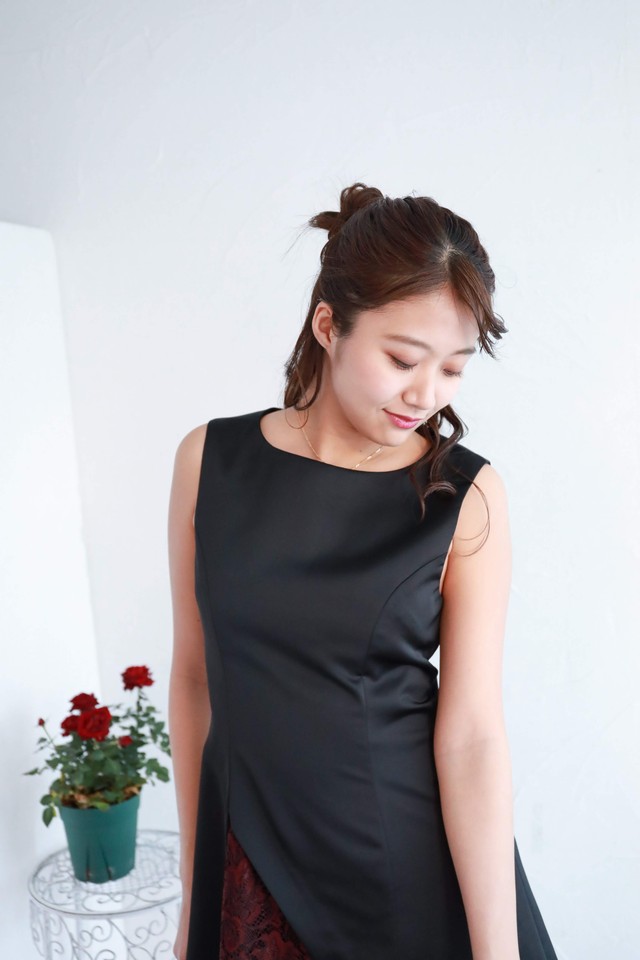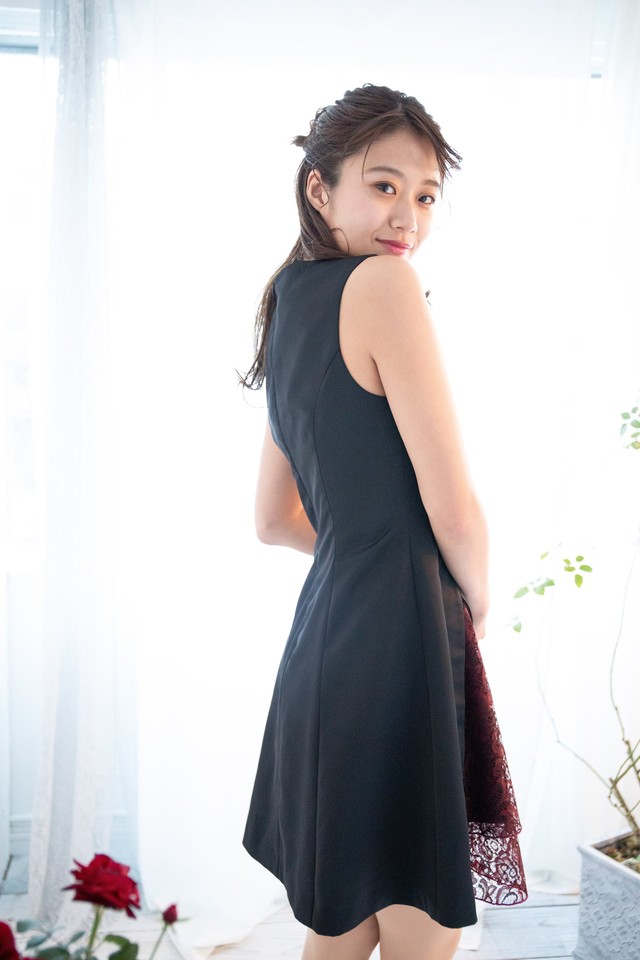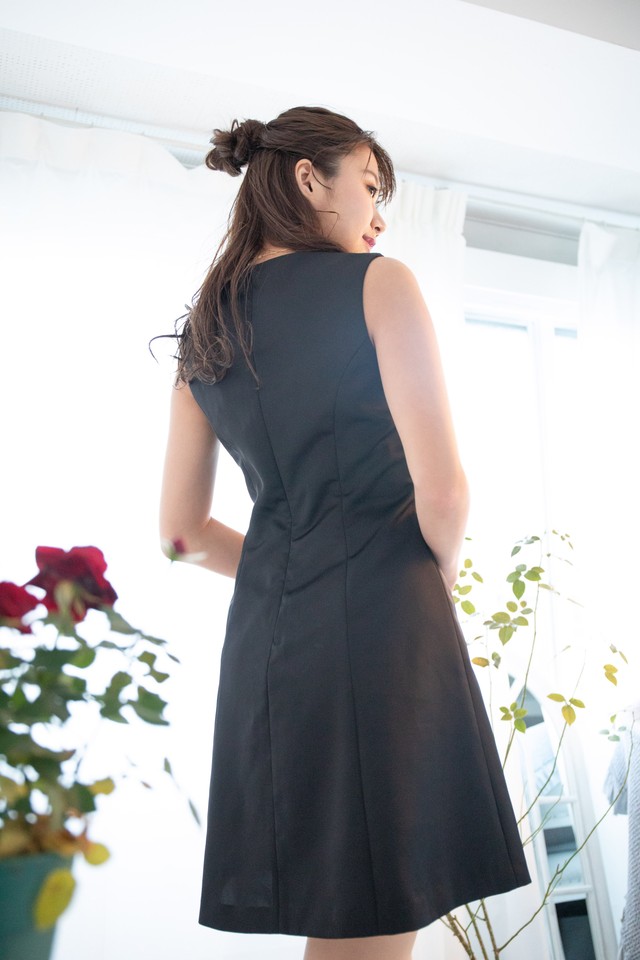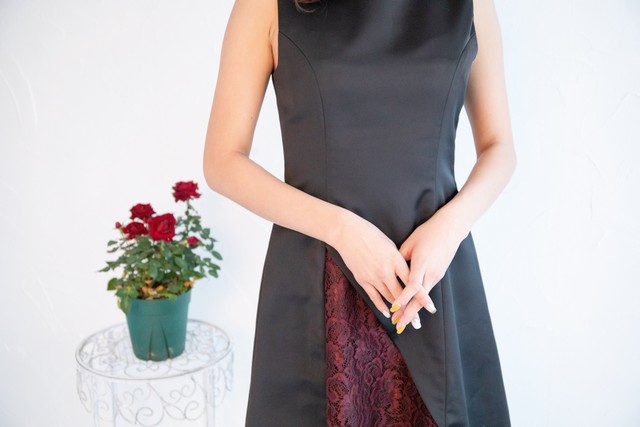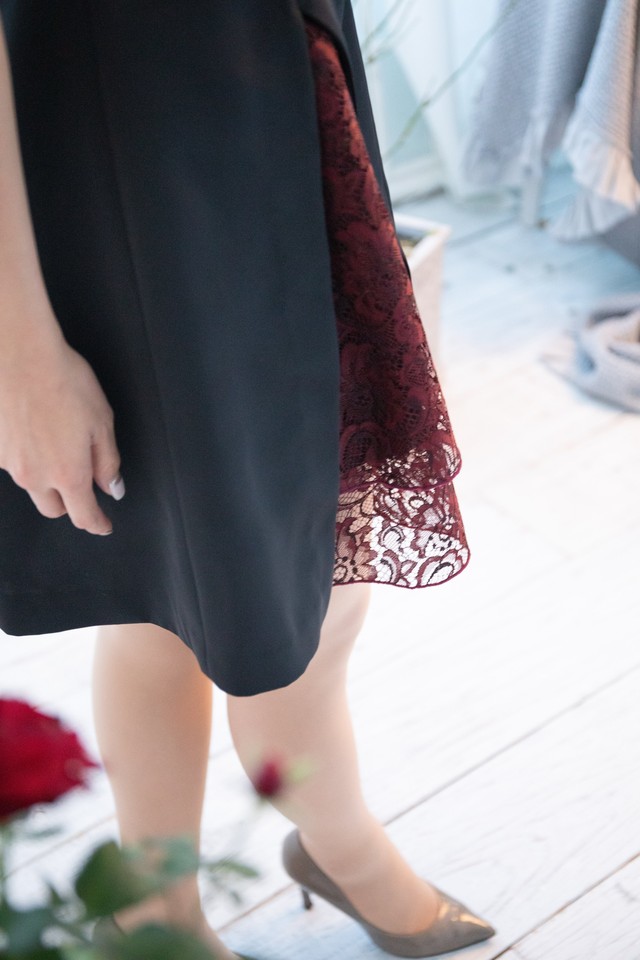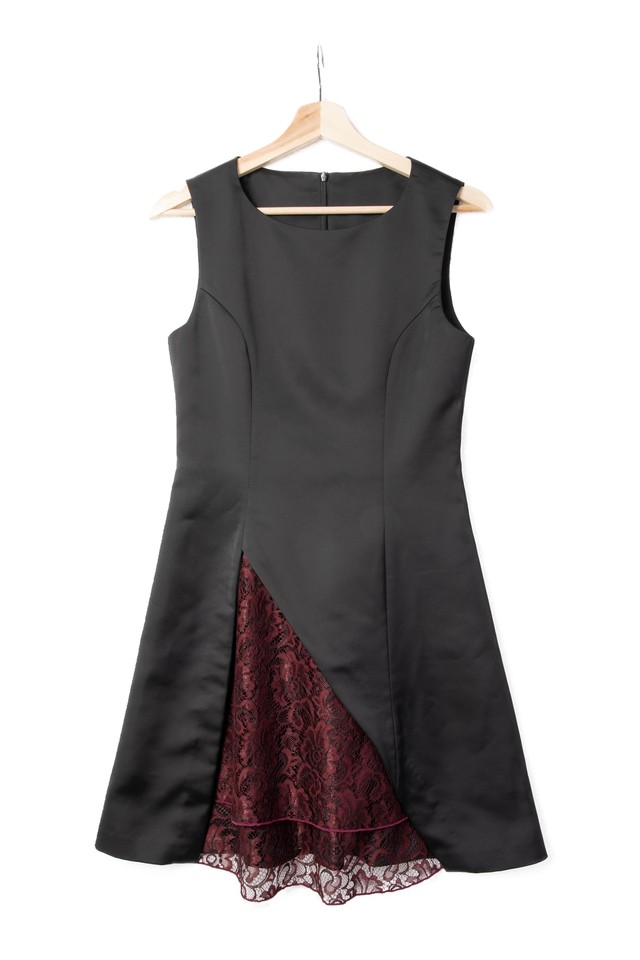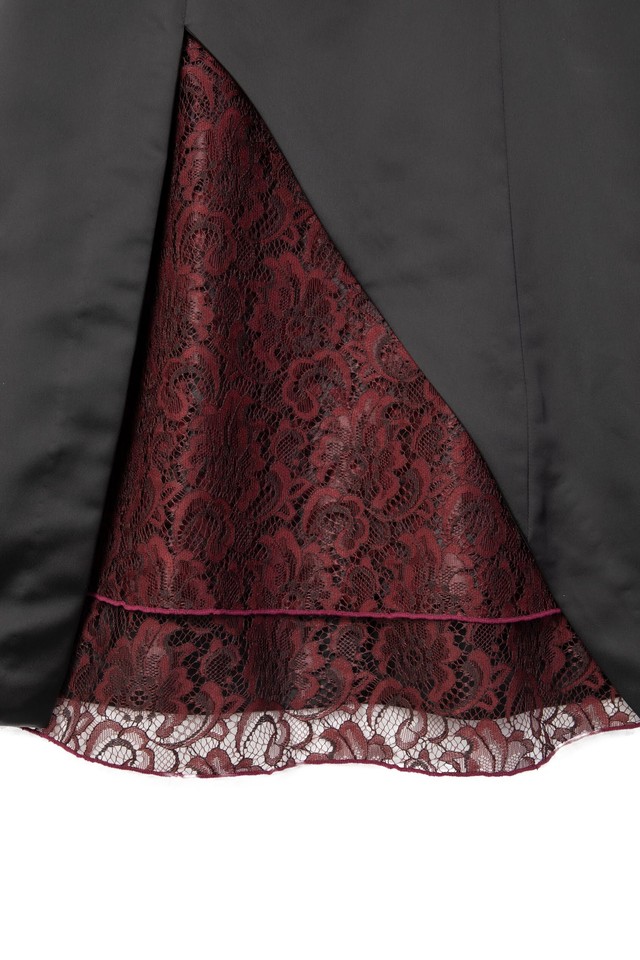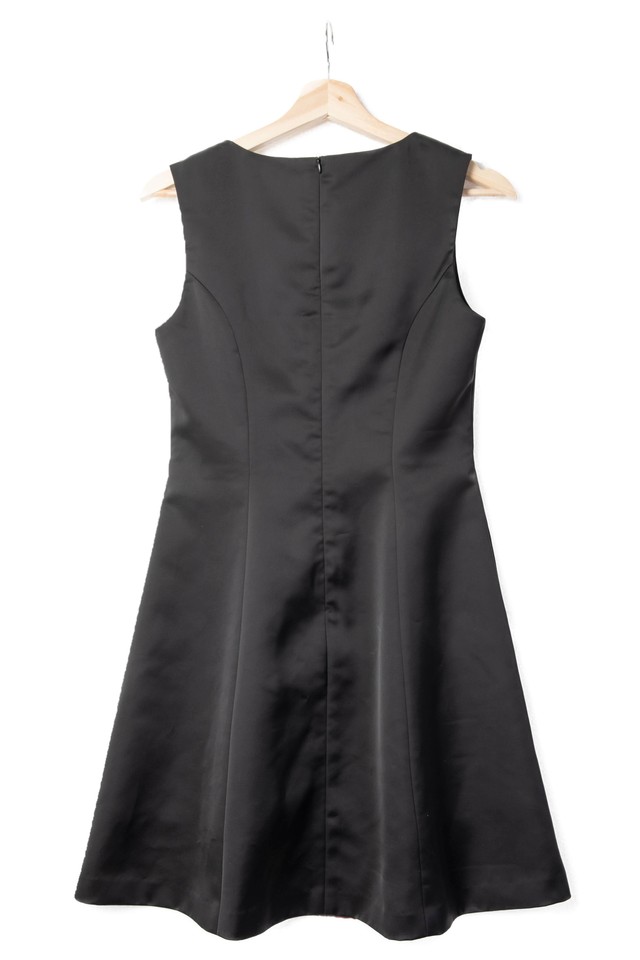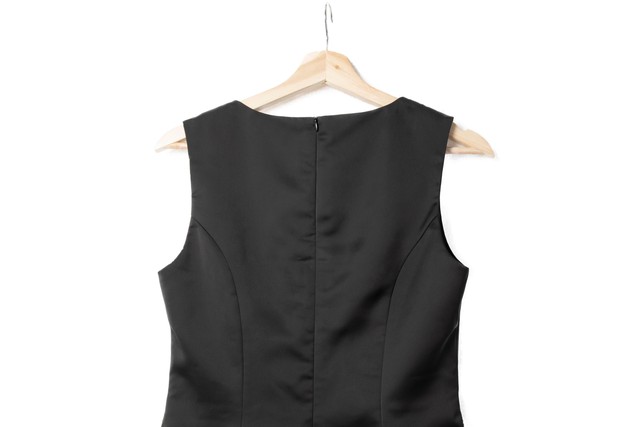 triangle lace dress
*This item will be delivered on 4/17(Sat) at the earliest.
Japan domestic shipping fees for purchases over ¥ 30,000 will be free.
Shipping fee is not included. More information.
English below

スカート部分に施された二重レースが可愛くもセクシーなミニドレス。

程よい肉感で柔らかなストレッチ生地が着心地の良さを感じます。
また、デコルテを横長に開けることで顔まわりをすっきり見せる効果や、タイトなデザインではないのにストレッチ素材を利用して綺麗なウエストラインを作っています。着痩せ効果を組み込んだドレスです。

ブラックとワインレッドで暗めな印象になりがちですが、程よい光沢感を持つサテン地が明るさをプラスします。


No:191003

サイズ:S /7号
バスト     85cm
ウエスト   66cm
着丈     86.2cm
肩幅      36.6cm
毛まわし   149cm

カラー:ブラック
素材 :ポリエステル100%

※モデル165cm
※商品画像はサンプルであるため、色味やサイズ、素材の混率等に多少の誤差が生じる場合がございますので予めご了承下さい。


ーーーーーーーーーーーーーーーーーーーーーー

The double lace on the skirt part makes this mini dress cute and sexy.

The soft stretch fabric with just the right amount of flesh feels comfortable to wear.
In addition, the horizontal opening of the décolleté has the effect of making the face look neat and clean, and the stretch material creates a beautiful waistline even though the design is not tight. It is a dress that incorporates a slimming effect.

The black and burgundy color tends to give a dark impression, but the satin with a moderate luster adds brightness.


size
international standard:XS/34
Bust         85cm
Waist         66cm
Length       86.2cm
Shoulder width    36.6cm
hem circumference  149cm 

color :black
material : 100% polyester

※model:165cm
※Please note that the product image is a sample, so there may be some errors in the color, size, material mixing ratio, etc.
Add to Like via app
Reviews

(14)

Shipping method / fee

Payment method