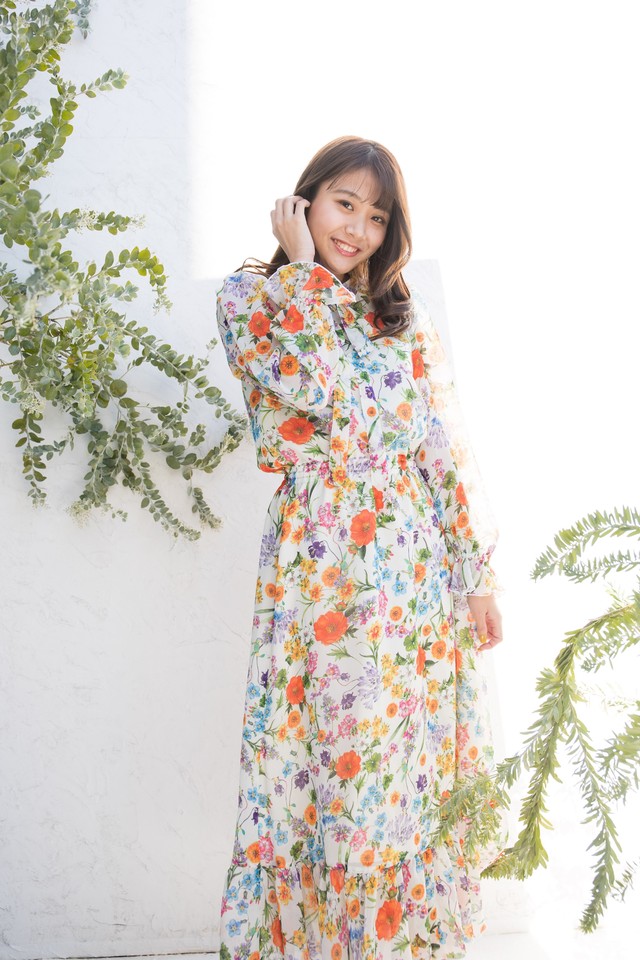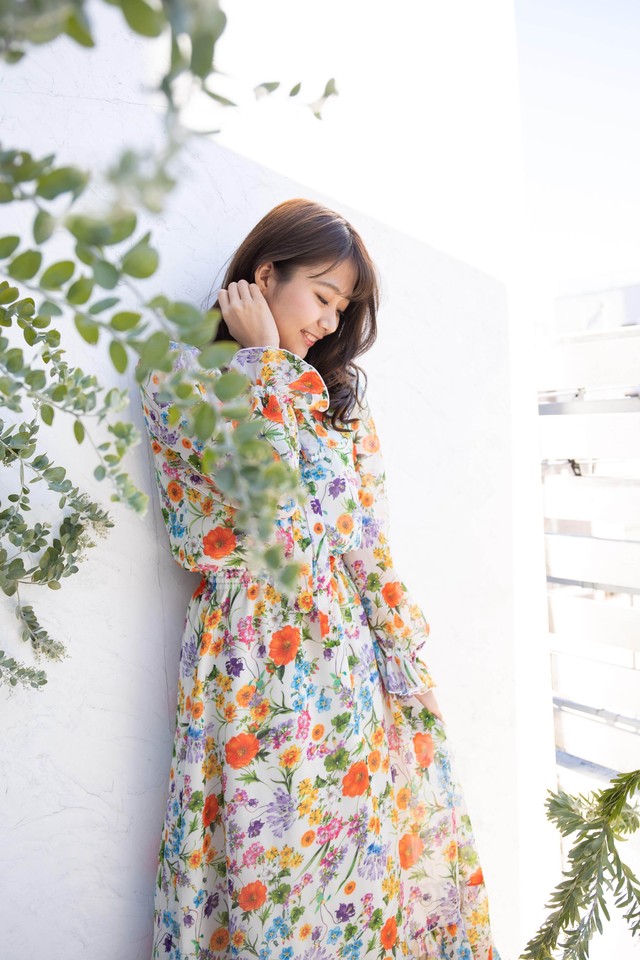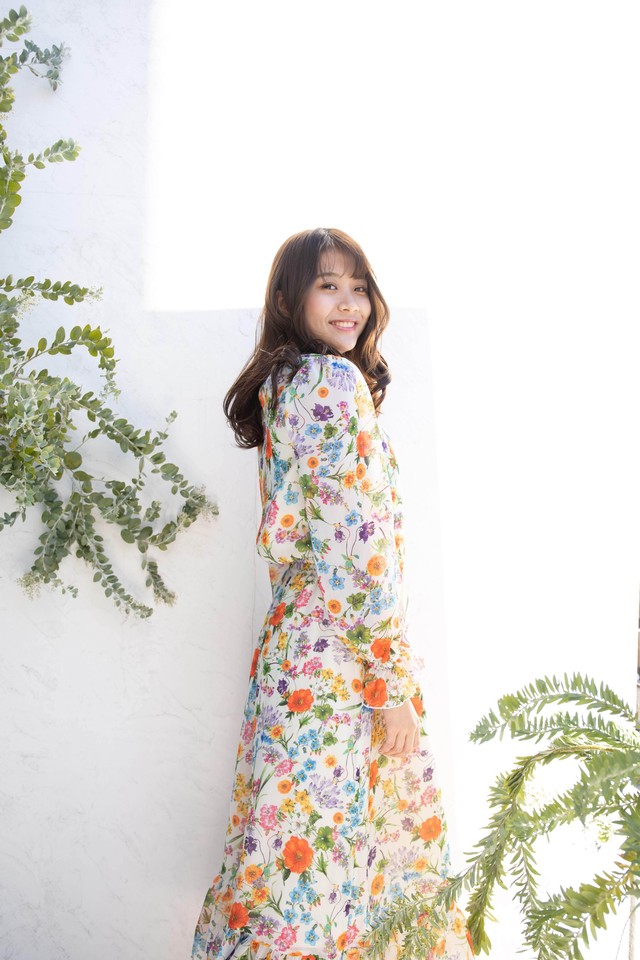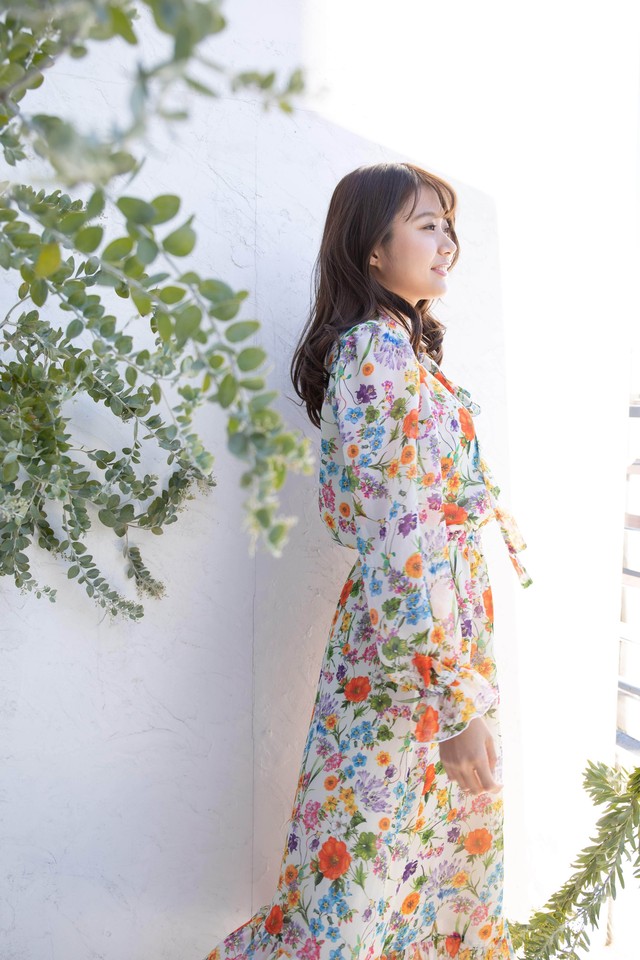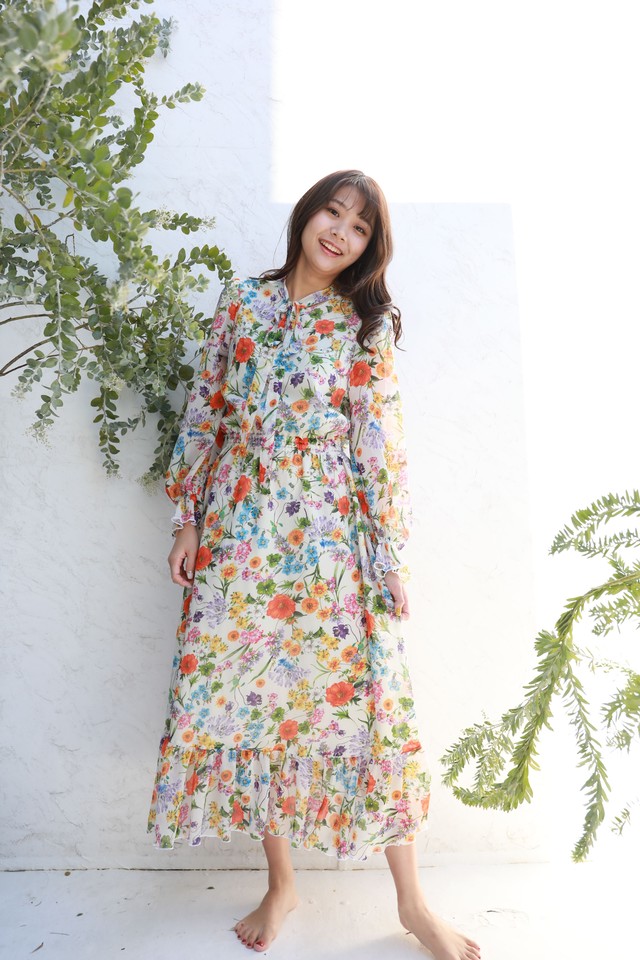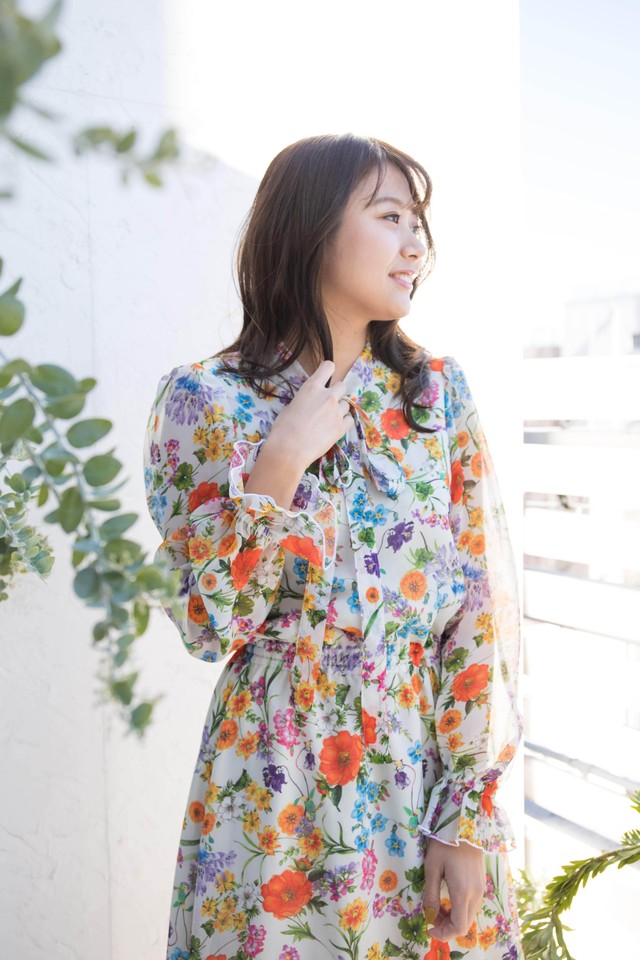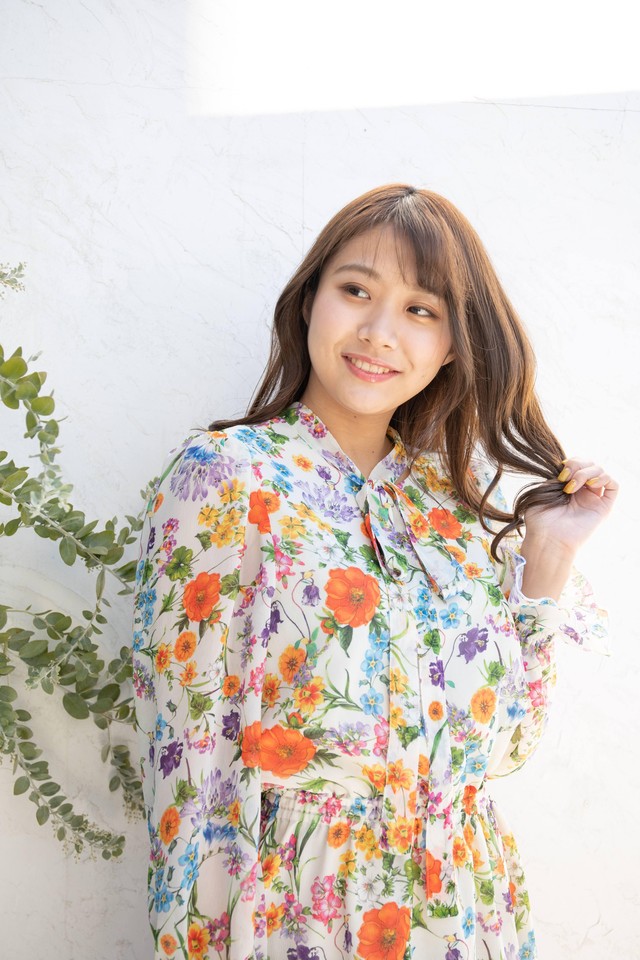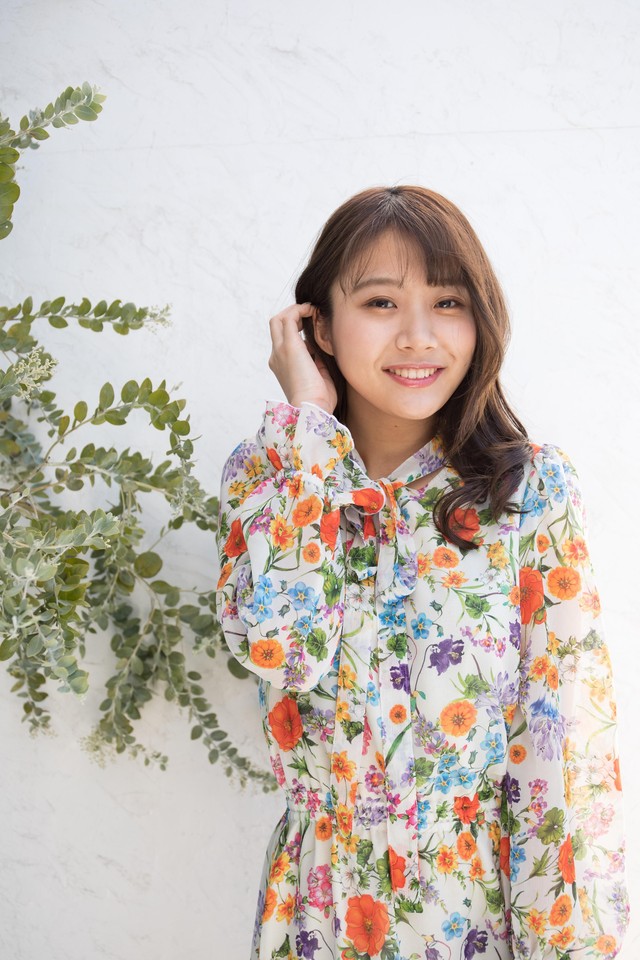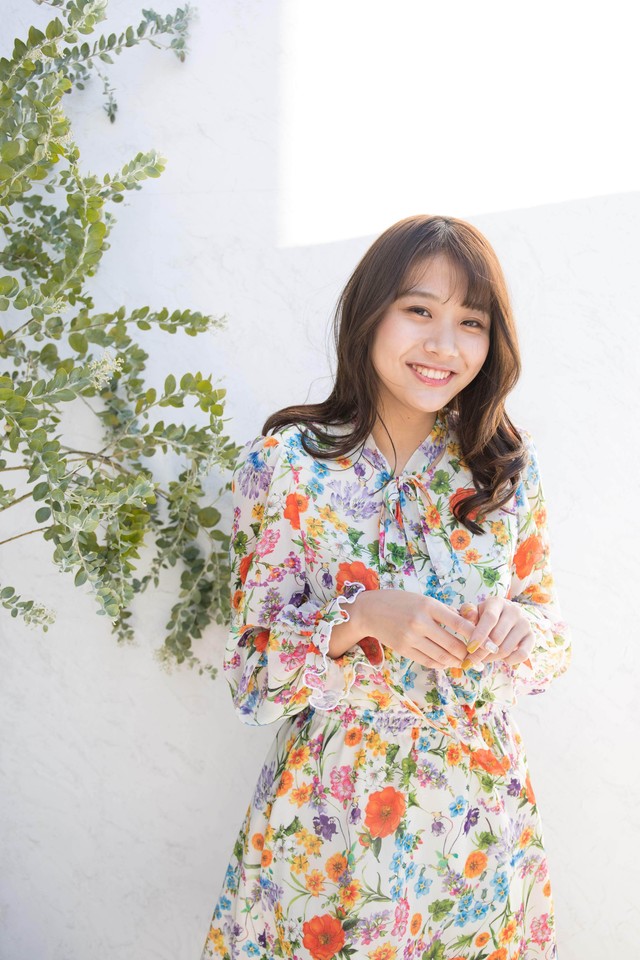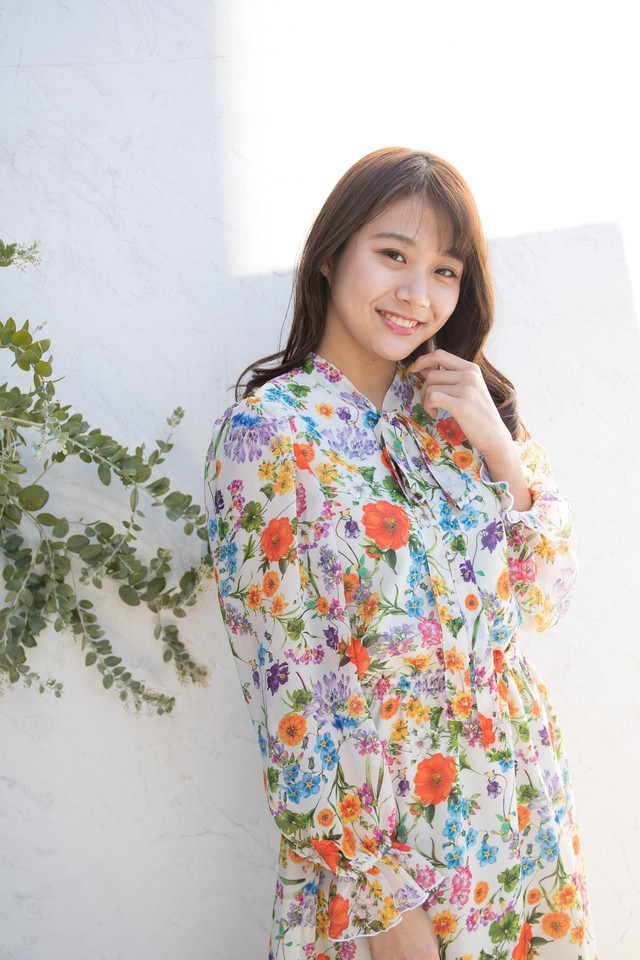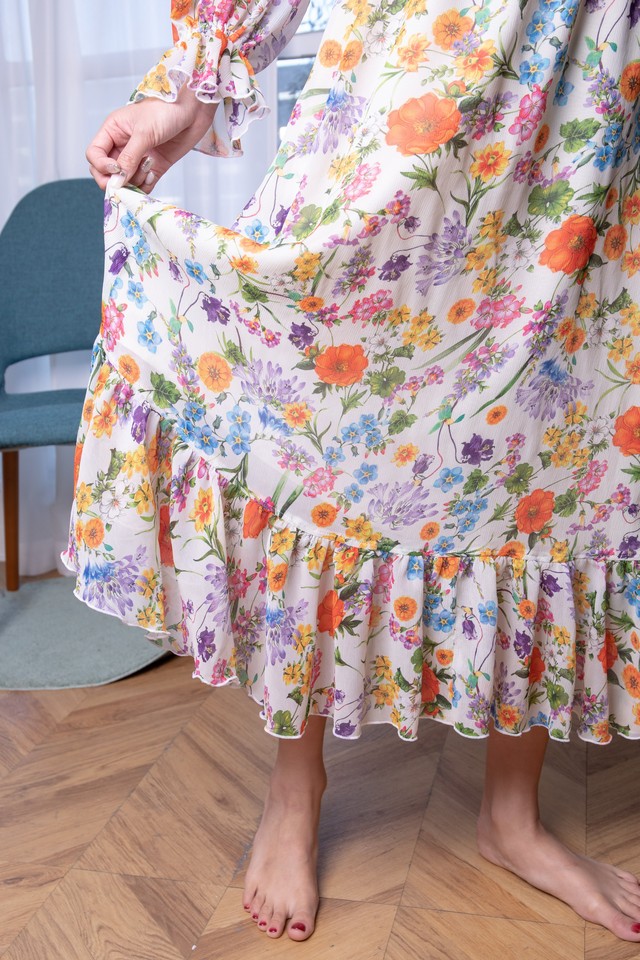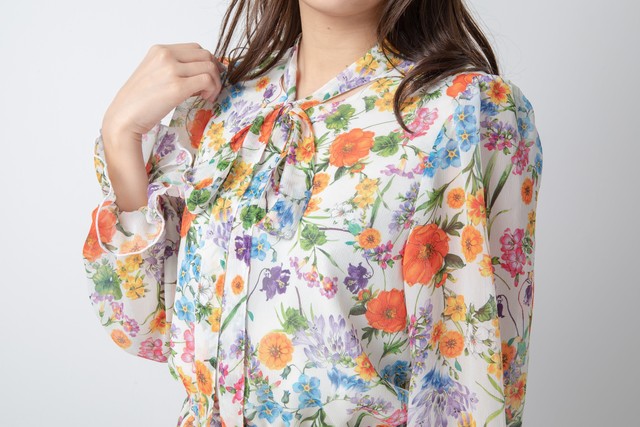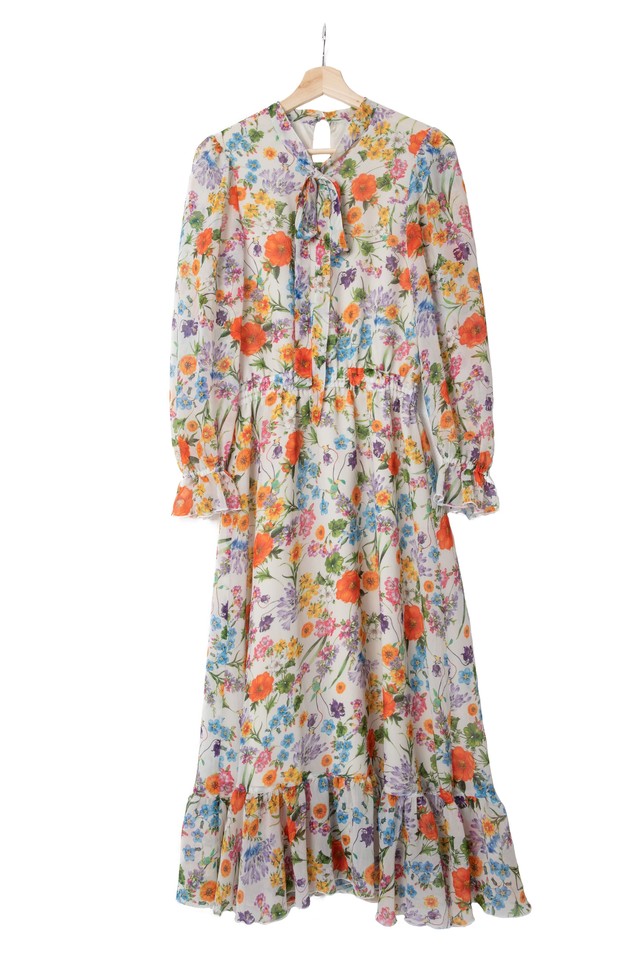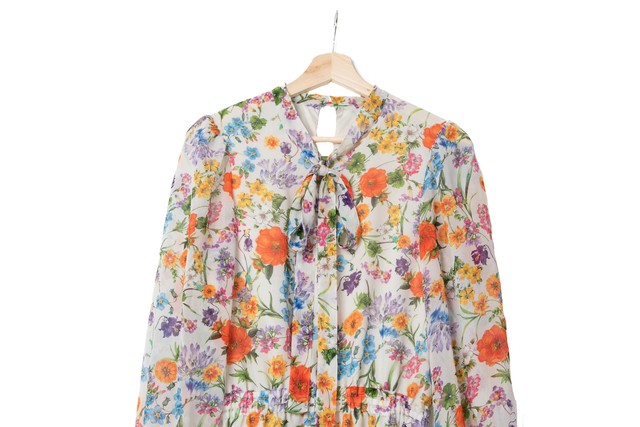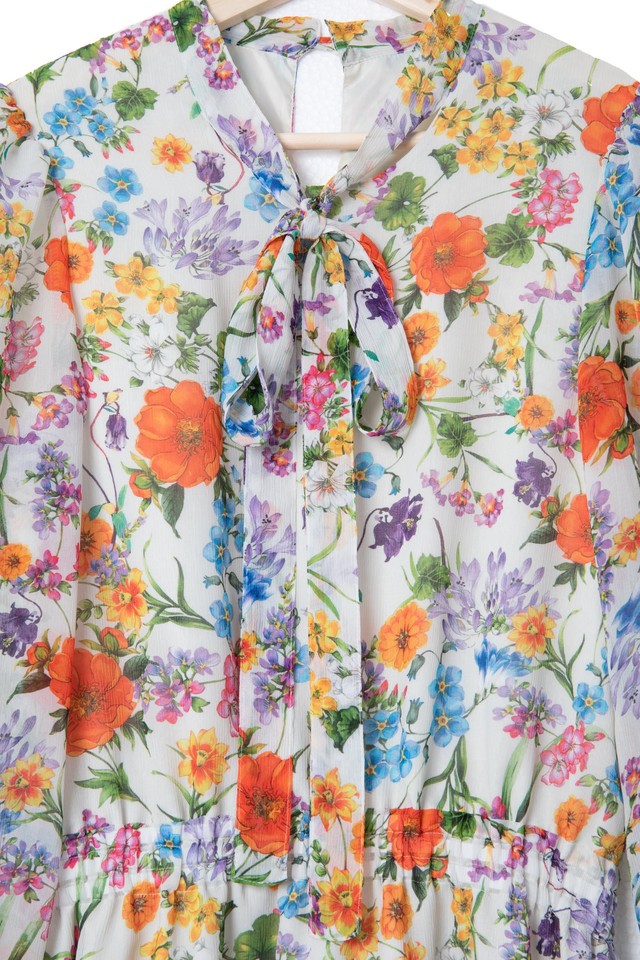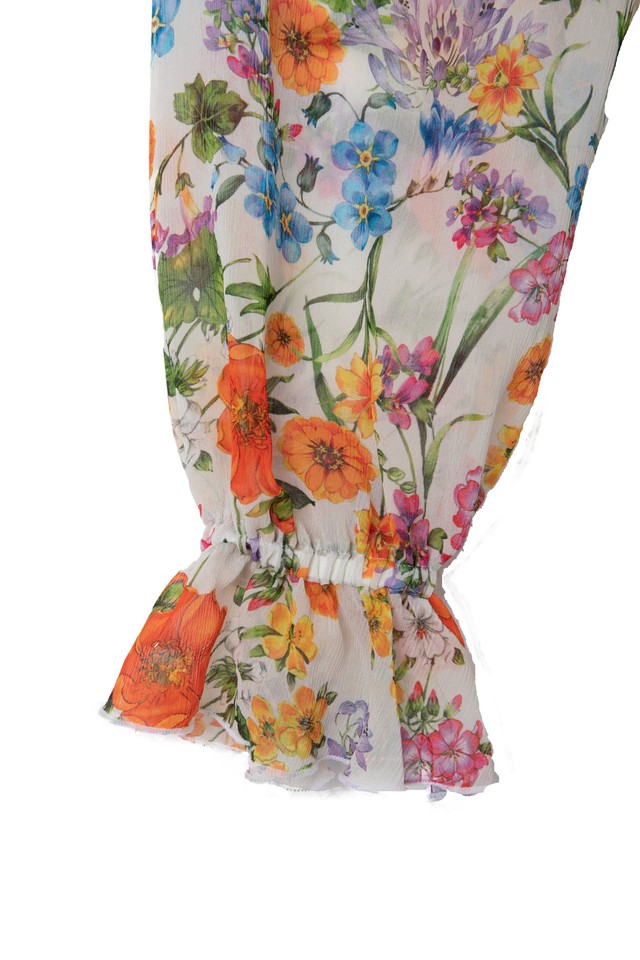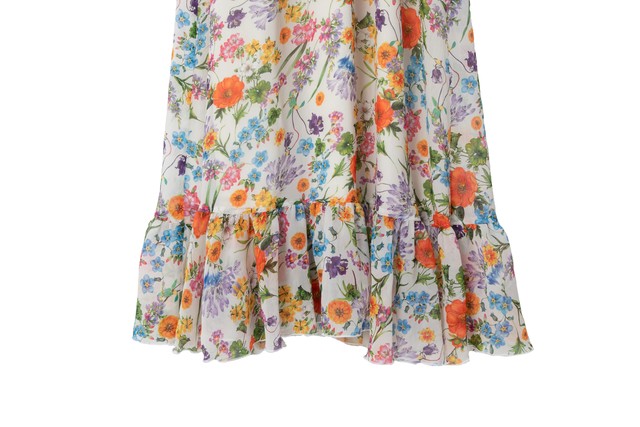 flower resort dress
¥ 14,003tax included
¥ 20,900 33%OFF
*This item will be delivered on 5/9(Sun) at the earliest.
Japan domestic shipping fees for purchases over ¥ 30,000 will be free.
Shipping fee is not included. More information.
English below

華やかなビタミンカラーが目を惹く大人可愛いシフォンワンピ。
日本製の生地では珍しい発色の良いプリント生地で、ふんわりとしたシフォンを使用した軽やかな素材。
生地の軽やかさとふんわり感が女性らしさを、大胆な派手色の花柄が明るく元気な印象に。

また、オールシーズン着用可能です。
春先〜秋口の肌寒い時にはライダースやデニムジャケット、マキシ丈のトレンチコートなど丈が同じくらい長いものと合わせるとかっこよく着こなせます。
冬にはホワイトやべージュのタートルネックを下に重ね着しても可愛いです。

楽に着れて1枚で映えるので旅先にもおすすめのワンピース。
*身ごろ部分のみ裏地を付けています。

No:200203

サイズ:S ,M/7,9号
バスト     88cm
ウエスト    62cm~(最大92cm)
着丈     126cm
肩幅      36cm
袖丈     65cm
袖幅     44cm
袖口     18cm(最大45cm)

カラー:ビタミン
素材 :ポリエステル100%

※モデル165cm
※商品画像はサンプルであるため、色味やサイズ、素材の混率等に多少の誤差が生じる場合がございますので予めご了承下さい。


ーーーーーーーーーーーーーーーーーーーーーー

A cute chiffon one-piece that attracts the eye with its gorgeous vitamin colors.
It is a light material made of chiffon with a fluffy, airy feel, and is a printed fabric with good coloration, which is rare for a fabric made in Japan.
The lightness and fluffiness of the fabric gives it a feminine feel, while the bold, loud-colored floral patterns give it a bright and cheerful impression.

Also, it can be worn in all seasons.
When it is chilly in the early spring or early fall, you can wear it with a rider's jacket, denim jacket, maxi trench coat, or something of similar length for a cool look.
In winter, you can wear it with a white or beige turtleneck underneath for a cute look.

This dress is easy to wear and looks great on its own, so it is recommended for traveling.
Only the body part is lined.


size
international standard:XS-M/34-38
Bust         88cm
Waist         62cm(max:92cm)
Length       126cm
Shoulder width    36cm
Sleeve length     65cm
Sleeve width     44cm
Cuff         18cm(max:45cm)

color :Vitamin
material : 100% polyester

※model:165cm
※Please note that the product image is a sample, so there may be some errors in the color, size, material mixing ratio, etc.
Add to Like via app
Reviews

(14)

Shipping method / fee

Payment method
¥ 14,003tax included
¥ 20,900