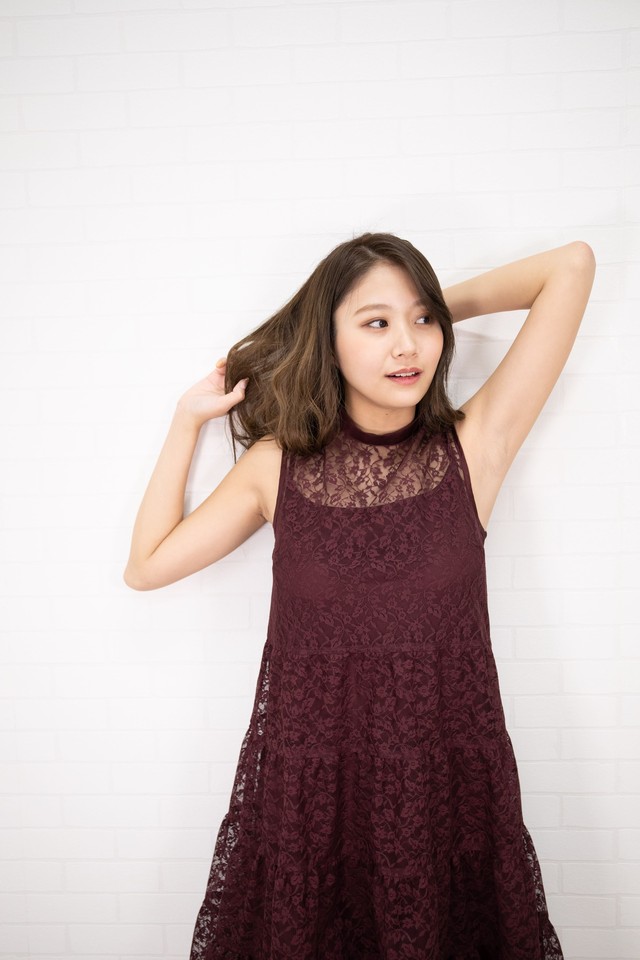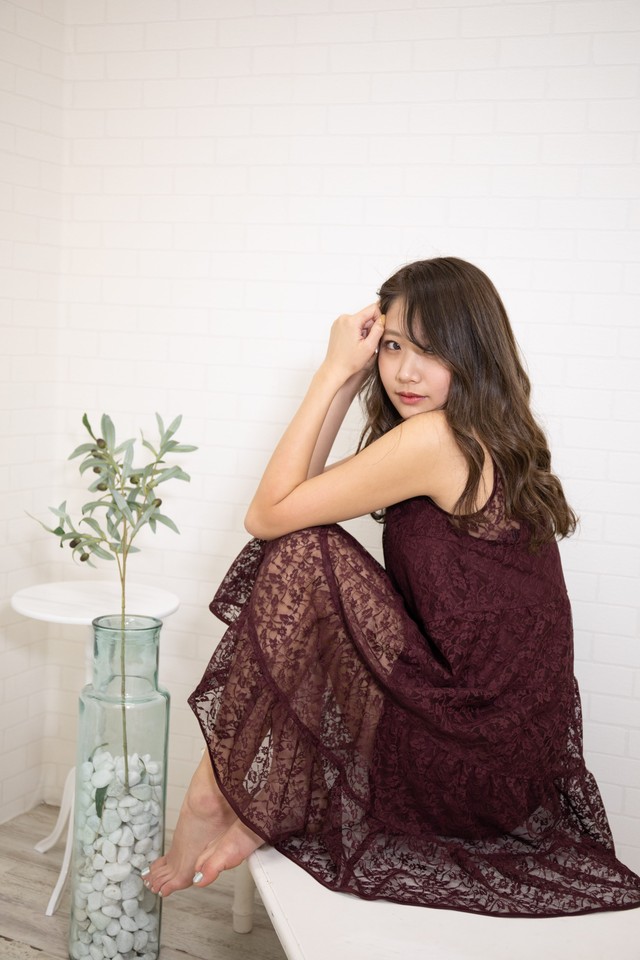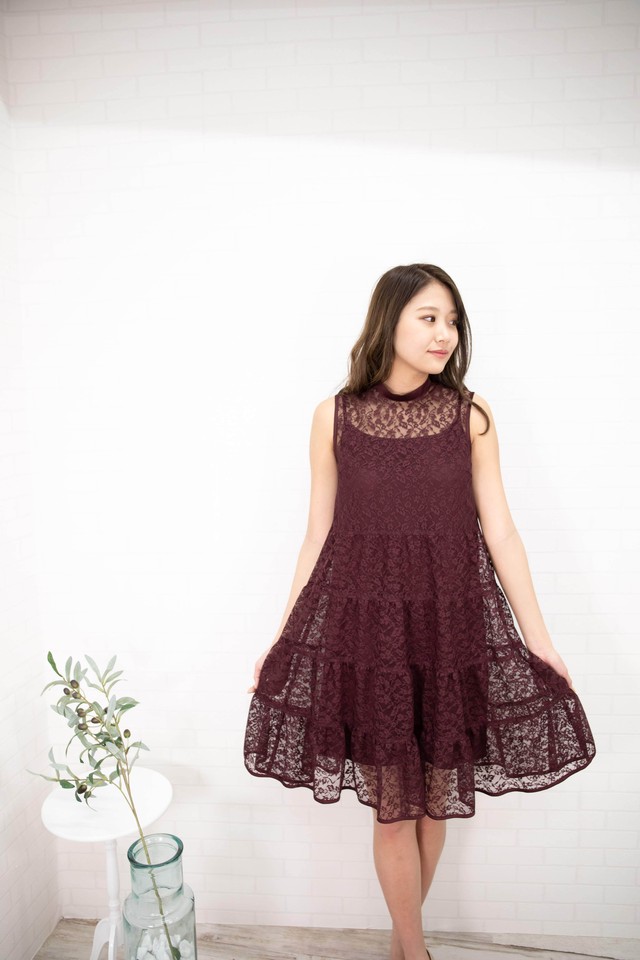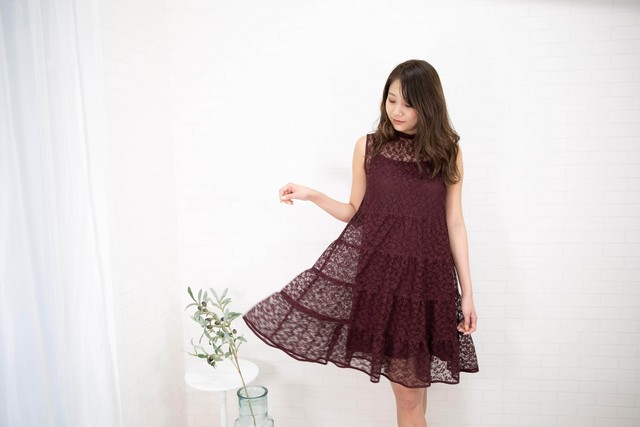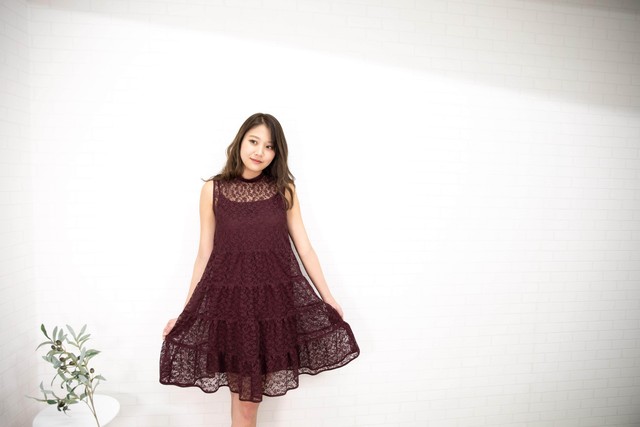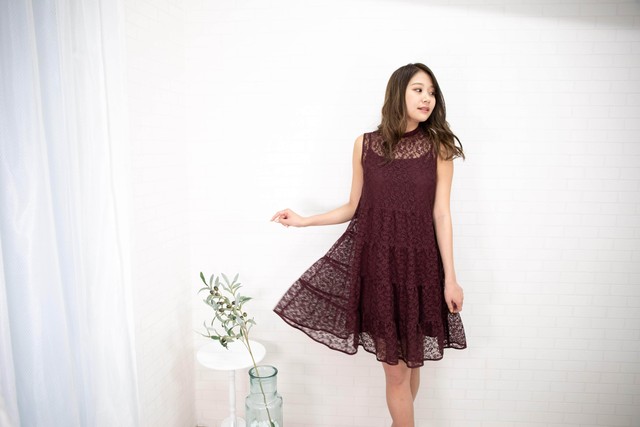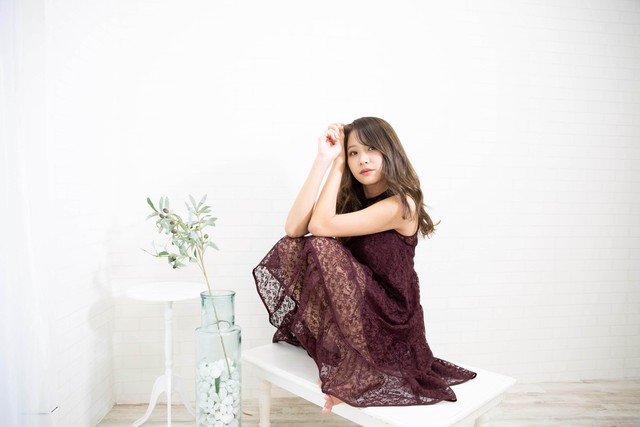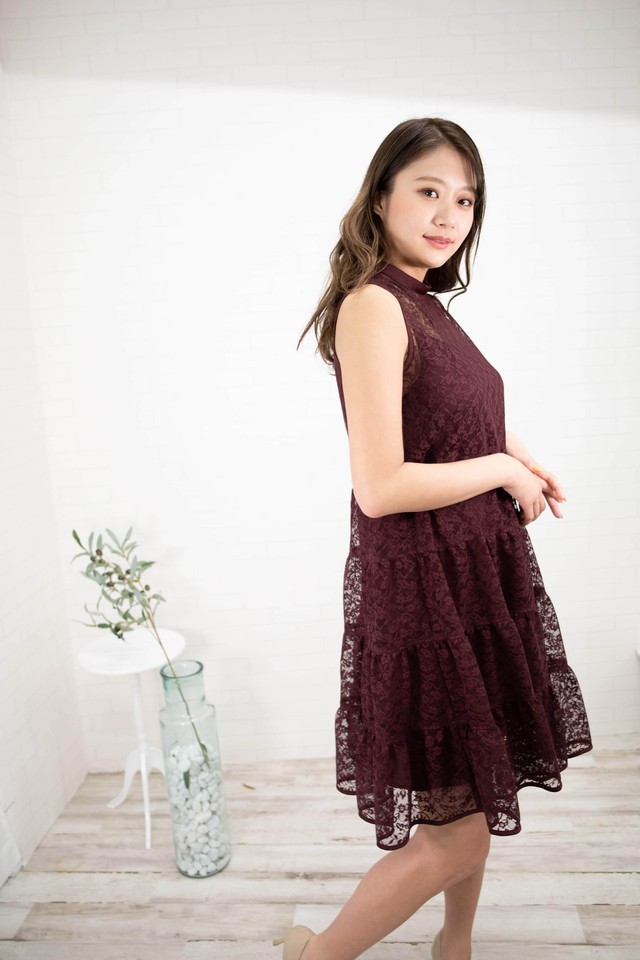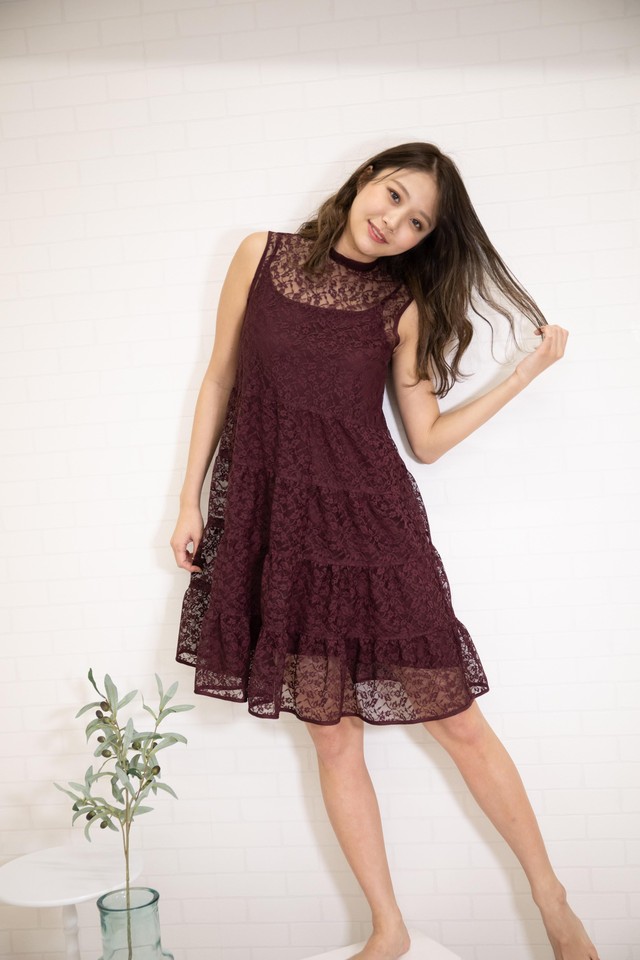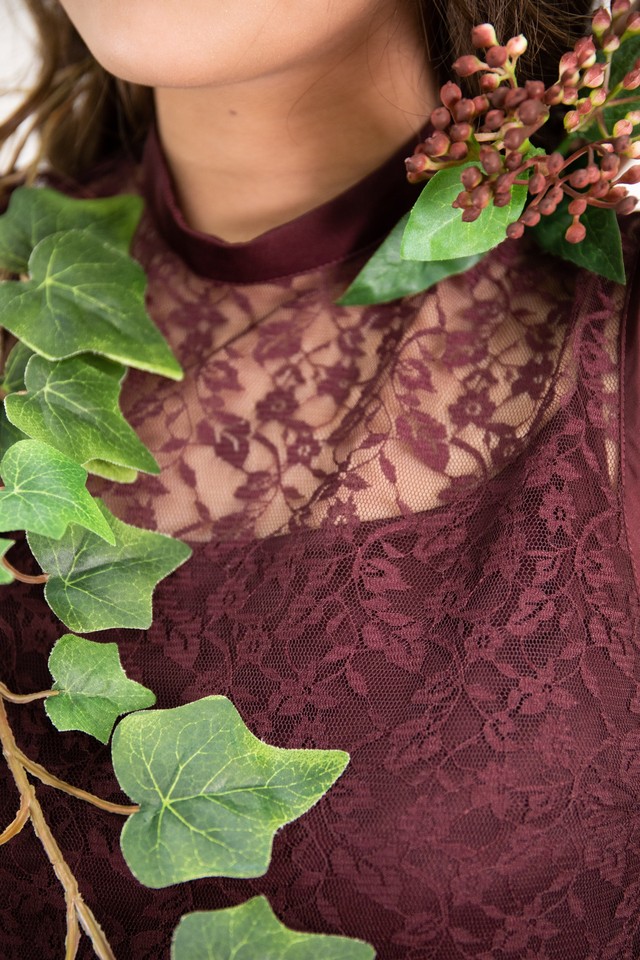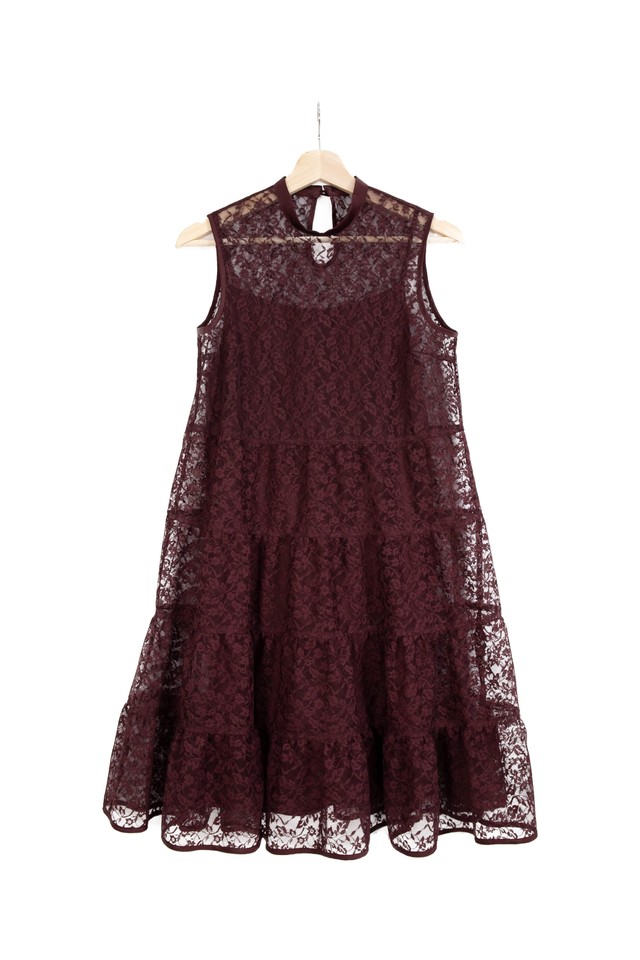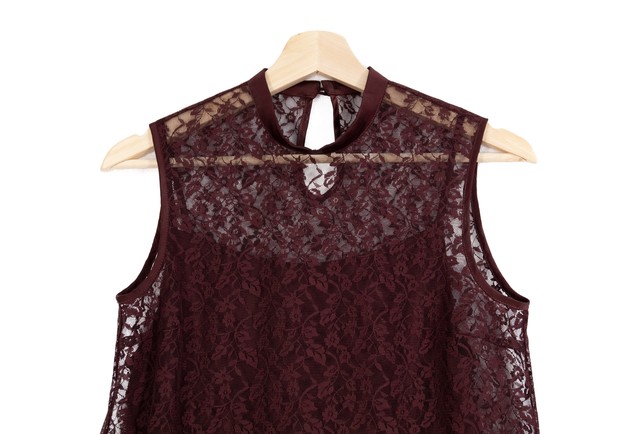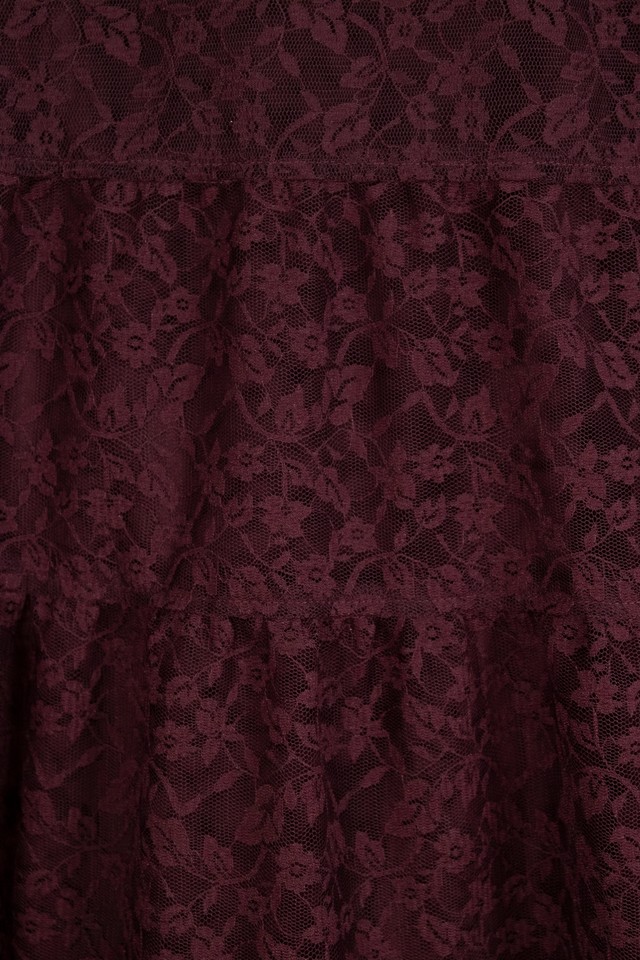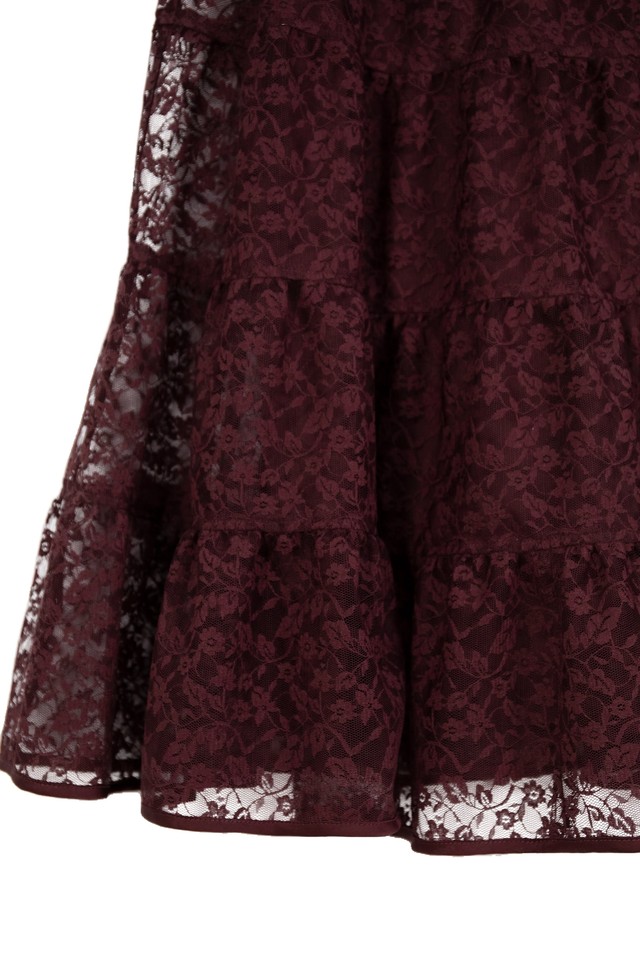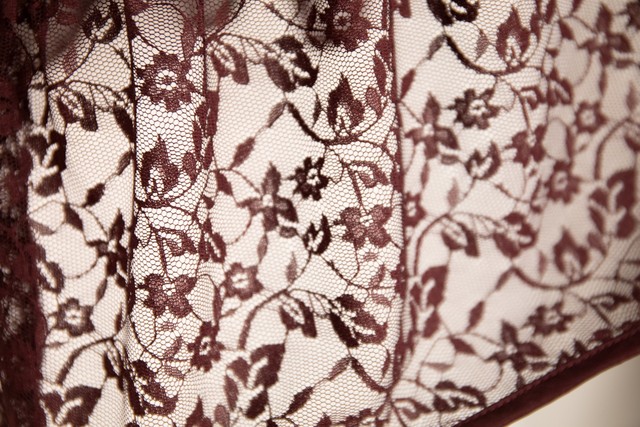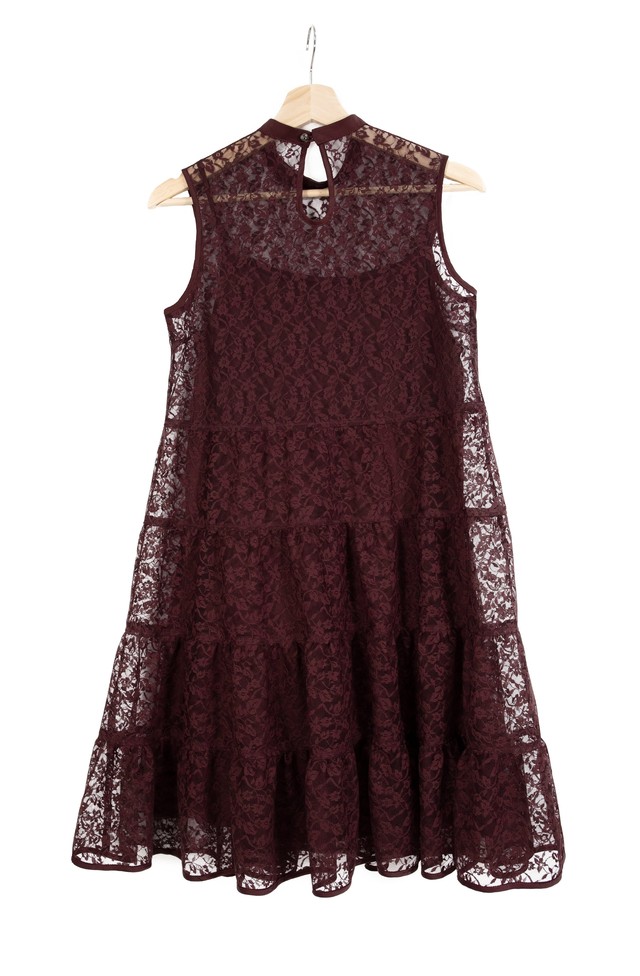 lace tiered dress
*This item will be delivered on 4/17(Sat) at the earliest.
Japan domestic shipping fees for purchases over ¥ 30,000 will be free.
Shipping fee is not included. More information.
English below

バーガンディー色が大人っぽく、レース×ティアードが可愛い、"上品な大人可愛い" アイテム。
普段使いからオケージョンにも使えるドレスワンピースです。

表地は硬めでしっかりした丈夫なレースを使用し、ひっかけにくくてお手入れ簡単なイージーケアレース。インナーのキャミソールは本来表地として使われる生地で、直接肌に当たるため、インナーの上質さにもこだわっています。ソフトで柔らかな着心地、肌触りのサテン生地です。


No:200401

サイズ:S /7号
バスト    86cm
着丈     93cm
襟高     2cm
肩幅     36cm

カラー:バーガンディ
素材 :ポリエステル100%

※モデル165cm
※商品画像はサンプルであるため、色味やサイズ、素材の混率等に多少の誤差が生じる場合がございますので予めご了承下さい。


ーーーーーーーーーーーーーーーーーーーーーー

The burgundy color is mature, and the lace and tiered design is cute and "elegantly mature and cute".
It is a dress dress that can be used for both daily use and occasions.

The outer fabric is made of hard and strong lace that is easy to care for and not prone to snagging. The inner camisole is a fabric originally used as the outer fabric, and since it comes in direct contact with the skin, we are particular about the quality of the inner lining. This satin fabric is soft and comfortable to wear and feel.


size
international standard:XS/34
Bust       86cm
Length      93cm
high collar    2cm
Shoulder width  36cm

color :Burgundy
material : 100% polyester

※model:165cm
※Please note that the product image is a sample, so there may be some errors in the color, size, material mixing ratio, etc.
Add to Like via app
private picture (158cm)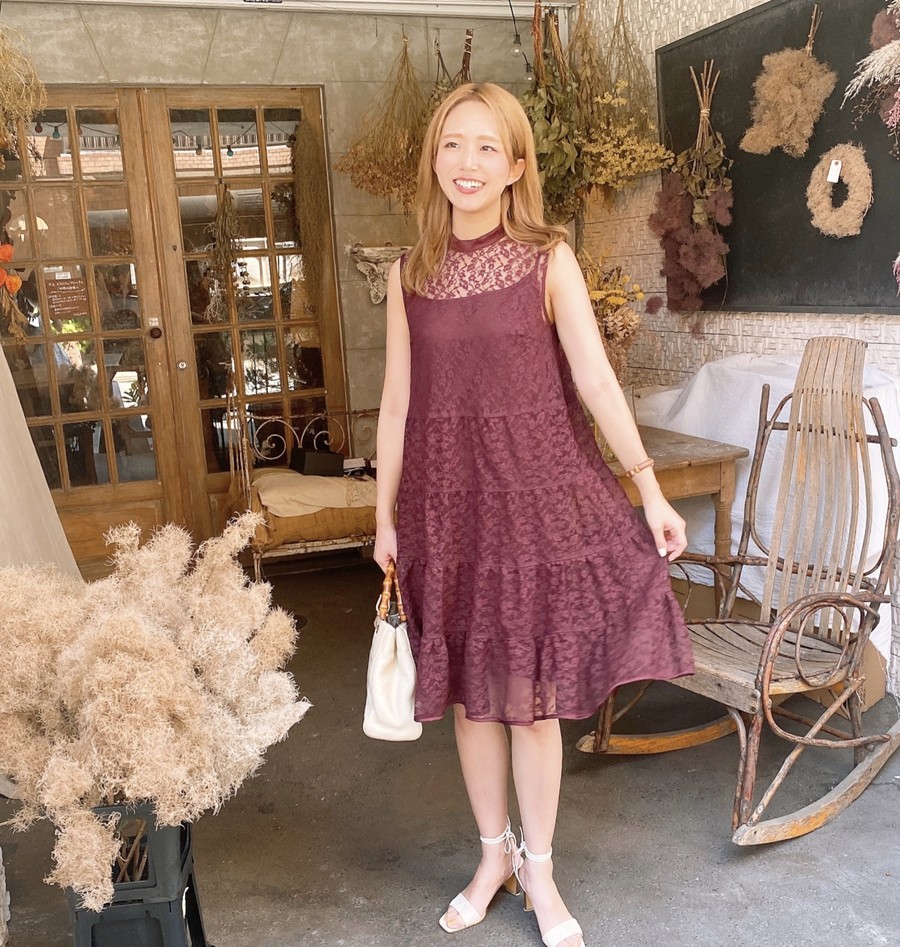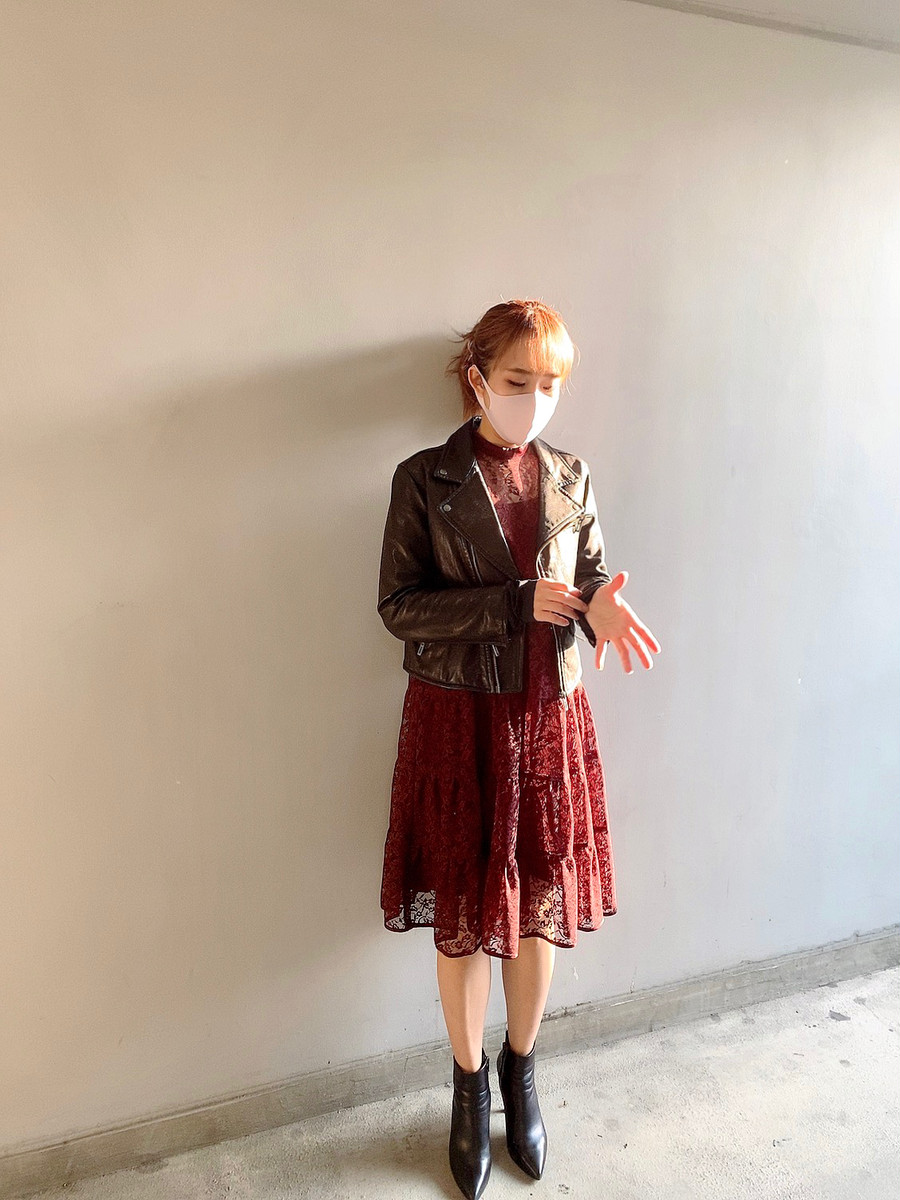 Reviews

(14)

Shipping method / fee

Payment method