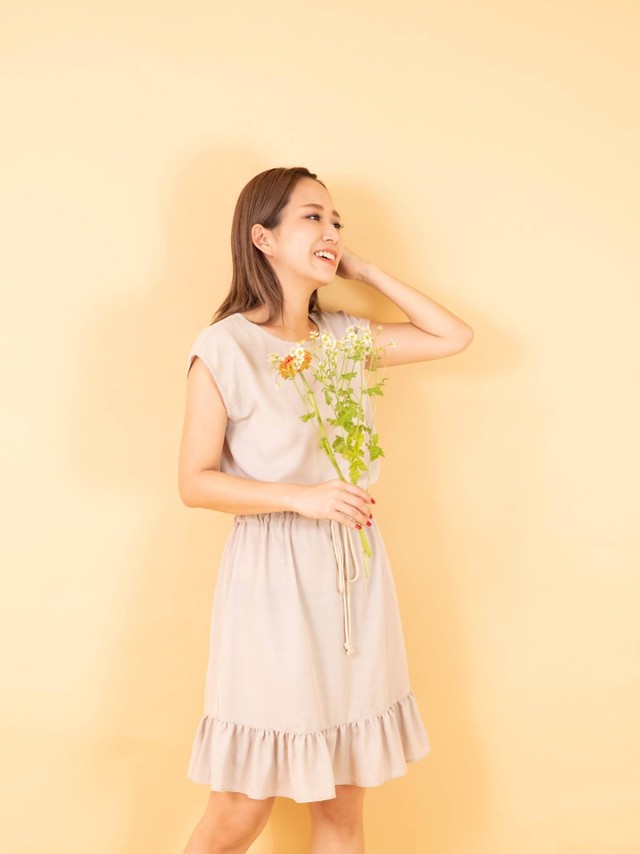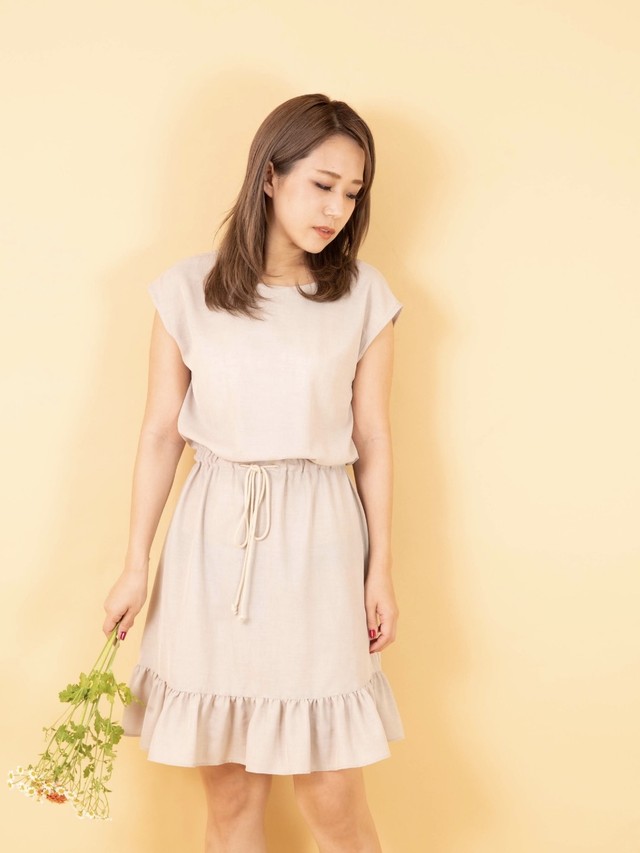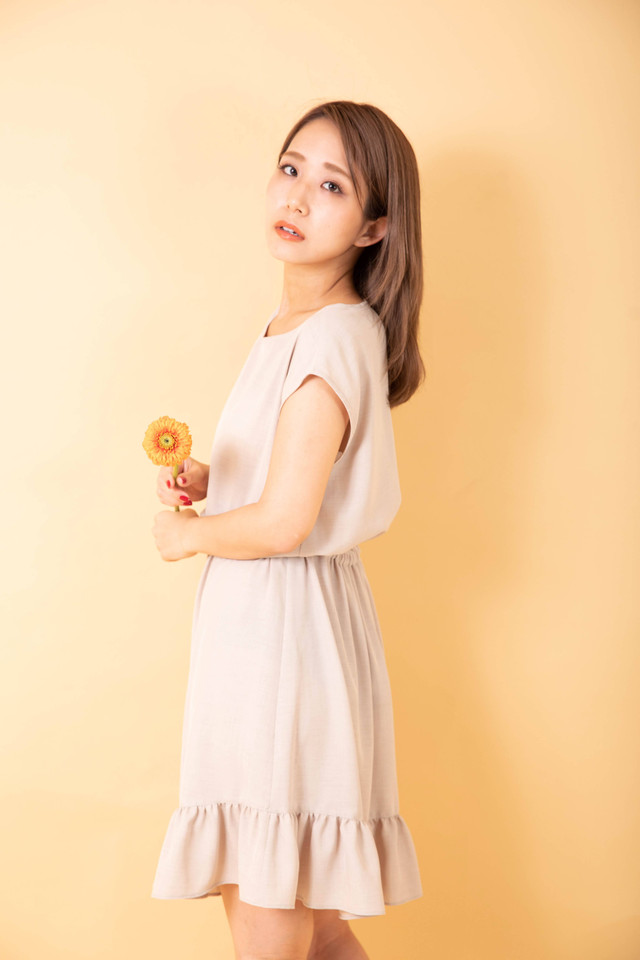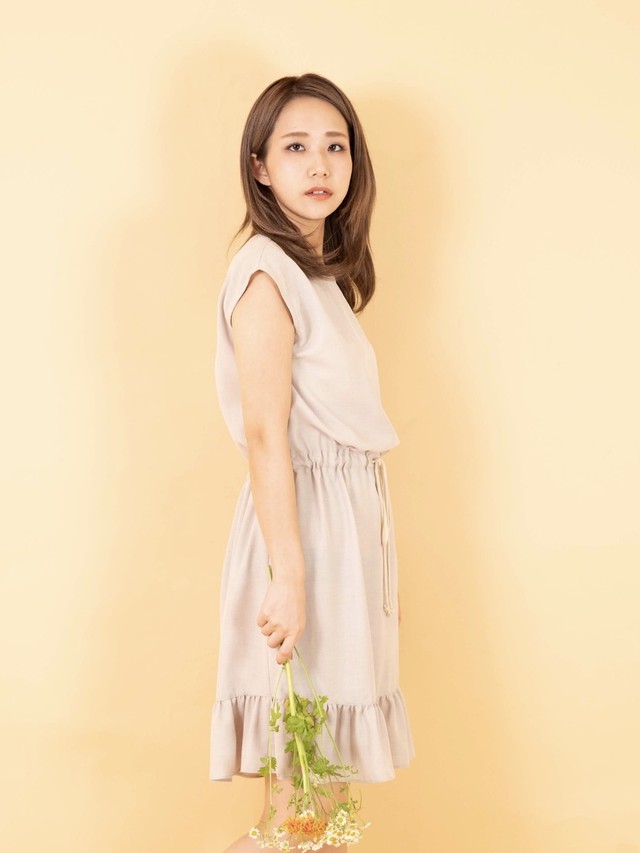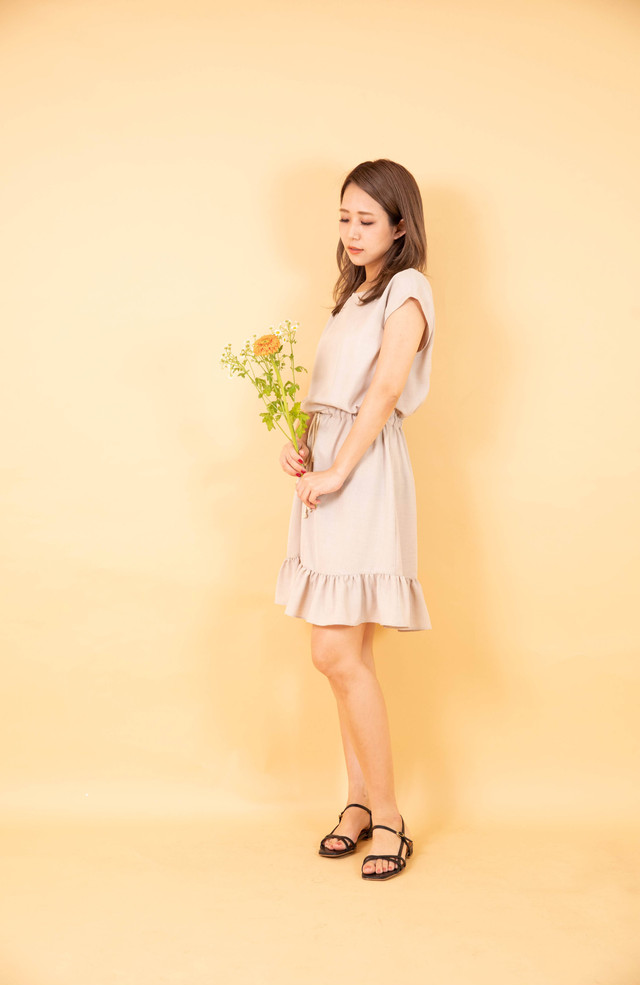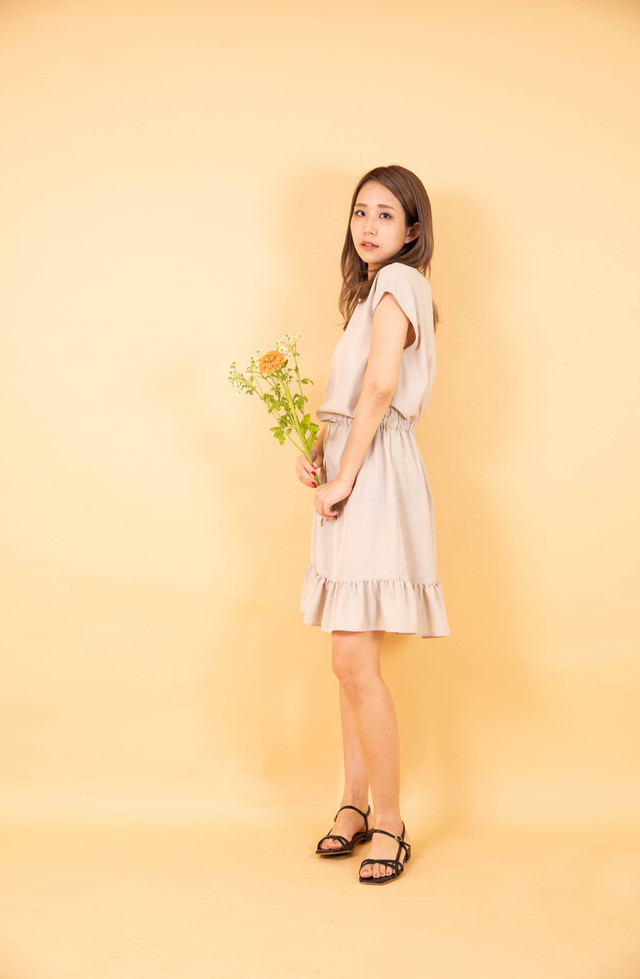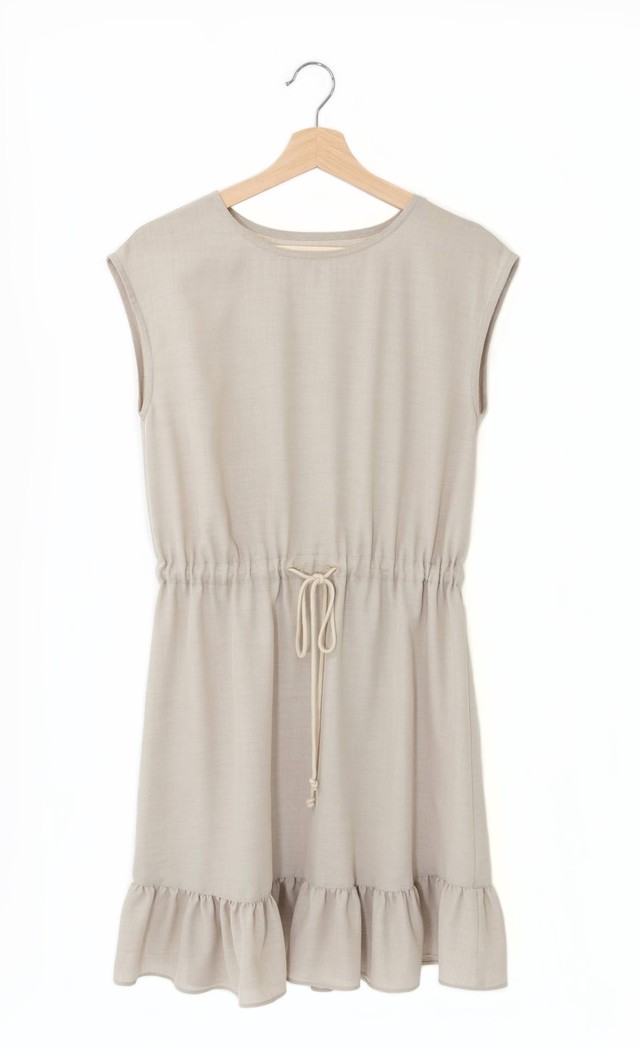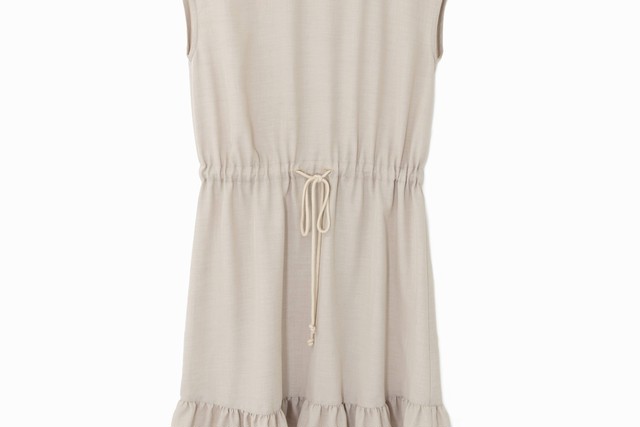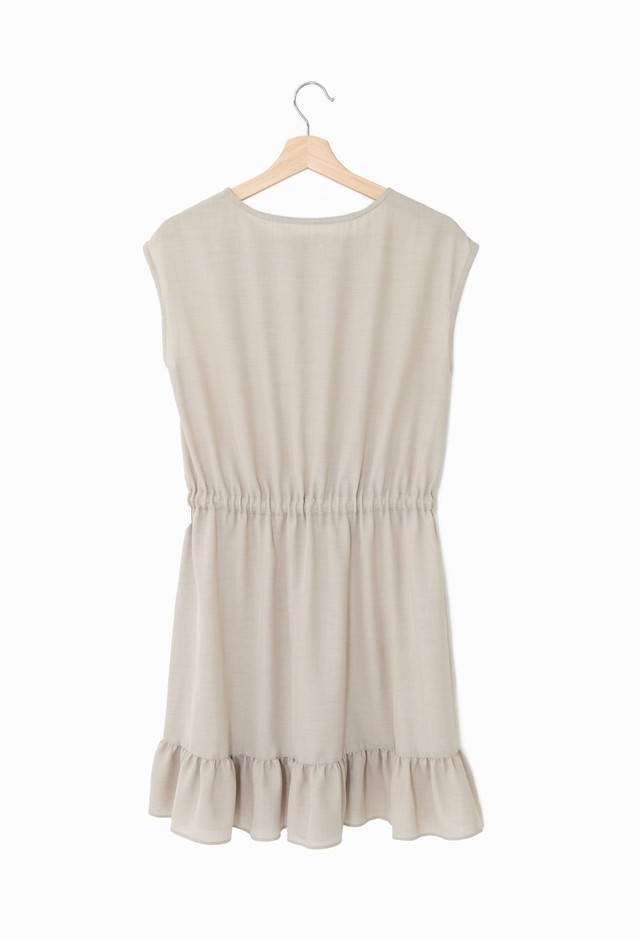 linen-like french sleeve dress BGE
¥ 9,680tax included
¥ 17,600 45%OFF
*This item will be delivered on 5/9(Sun) at the earliest.
Japan domestic shipping fees for purchases over ¥ 30,000 will be free.
Shipping fee is not included. More information.
English below

夏に人気の薄くて軽くて涼しい、リネンライク(麻のような生地)を使用した楽に着れるワンピース。ドレープ性と微光沢感が上品な仕上がりです。

「Reflax」生地を使用。
*Reflaxとは…
麻のようなナチュラル感とドライな風合いが特徴でシワになりにくく、毛羽も立たない5Worksの多機能素材。
★縮みが少なくマシーンウォッシュOK
★シワになりにくく、アイロンOK
★麻より鮮やかな色合い
★チクチク感がなく、ドライで涼しげな着心地
★繰り返しの洗濯も毛羽立ちが少なく長持ちする

幅広くサイズ調整が可能です。ウエストにゴムが入っているので紐を思いっきり締めてモデルのようにたふらせて着ても、緩めに締めてストンと落として着ても◎

薄くて軽く、とにかく涼しい素材が1番の特徴です。(透けをを気にせず1枚で楽に着れます)


No:200602

サイズ:S,M /7-9号
バスト    97cm
ウエスト   73cm-104cm(ゴム使用)
肩幅    51cm
着丈    93cm
毛まわし   240cm

カラー:ベージュ
素材 :ポリエステル100%

※モデル158cm
※商品画像はサンプルであるため、色味やサイズ、素材の混率等に多少の誤差が生じる場合がございますので予めご了承下さい。


ーーーーーーーーーーーーーーーーーーーーーー

An easy to wear dress made of thin, light and cool linen-like (linen-like fabric), popular in summer. The drape and slight luster give it an elegant finish.

Made of a fabric called "Reflax".
What is Reflax?
It has a natural, hemp-like feel and a dry texture.This is a wrinkle resistant, non-raveling 5Works material.
・Machine washable with minimal shrinkage.
・Wrinkle-resistant and iron ok
・Vivider than hemp.
・Dry and cool and comfortable to wear with no prickly feeling.
・Long-lasting, with little fluffing even after repeated washing.

It can be adjusted to a wide range of sizes.It has an elastic waistband, so you can either tighten the laces as much as you want to make it look like a model, or loosen it up and let it fall down.

*The thin, light, and just plain cool material is the best feature.
*Beige may be a little transparent, so we recommend wearing an inner layer.

size
international standard:XS-S/34-36
Bust         93cm
Waist        73cm-104cm (with elastic waistband)
Length       93cm
Shoulder width    51cm
Hem circumference  240cm

color :beige
material : 100% polyester


※model:158cm
※Please note that the product image is a sample, so there may be some errors in the color, size, material mixing ratio, etc.
Add to Like via app
Reviews

(14)

Shipping method / fee

Payment method
¥ 9,680tax included
¥ 17,600