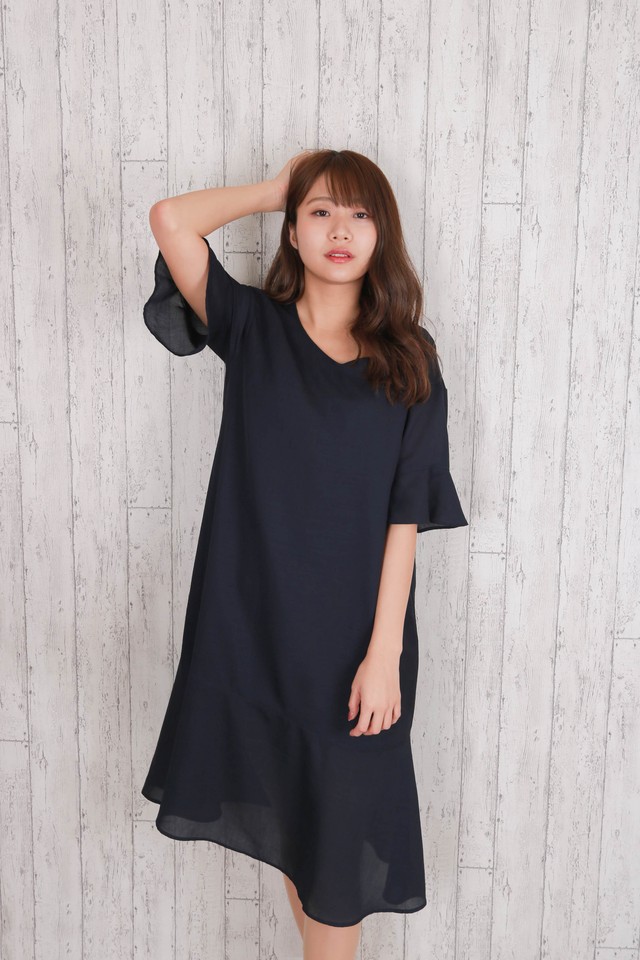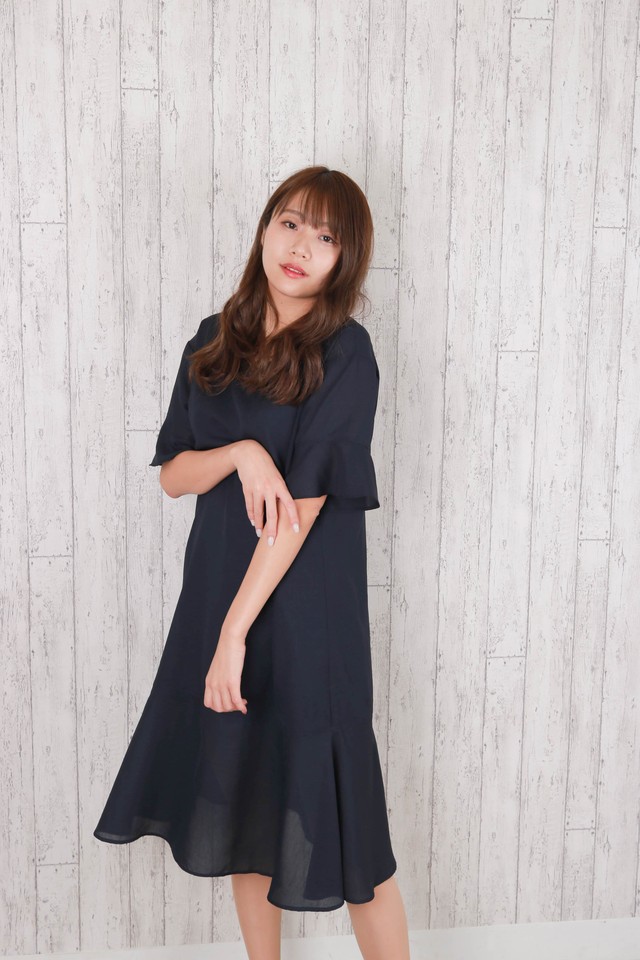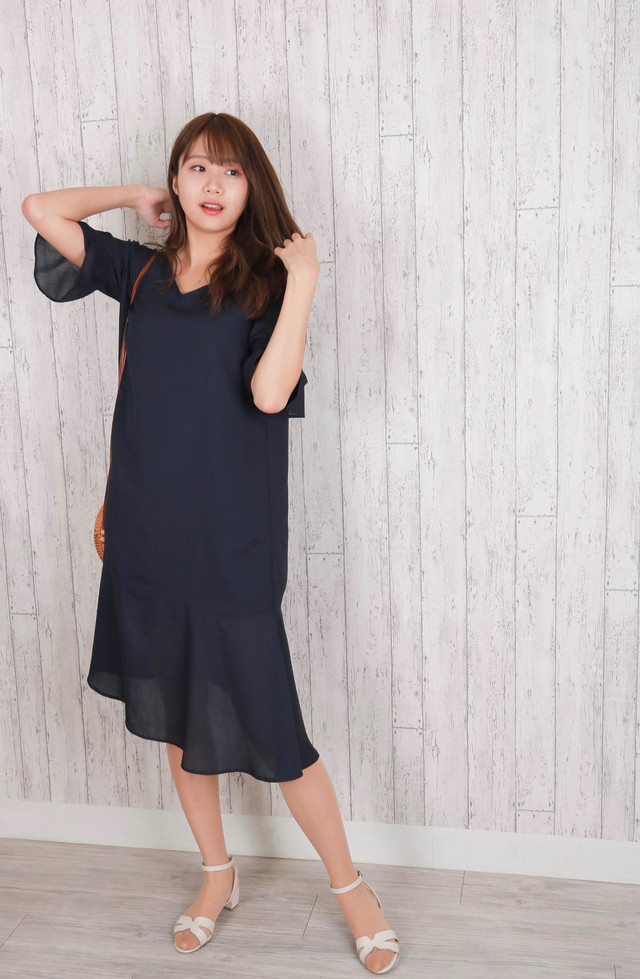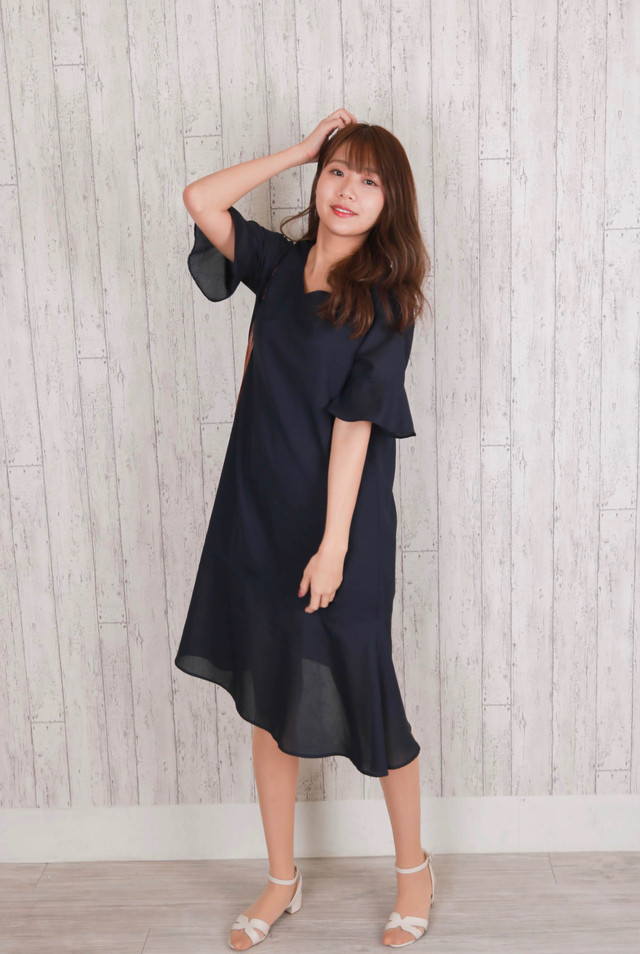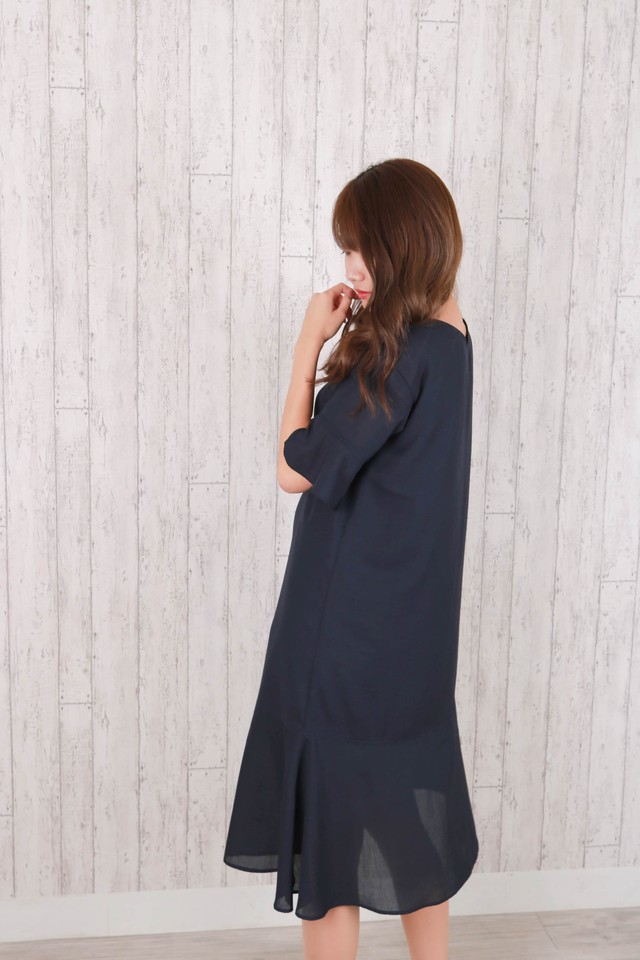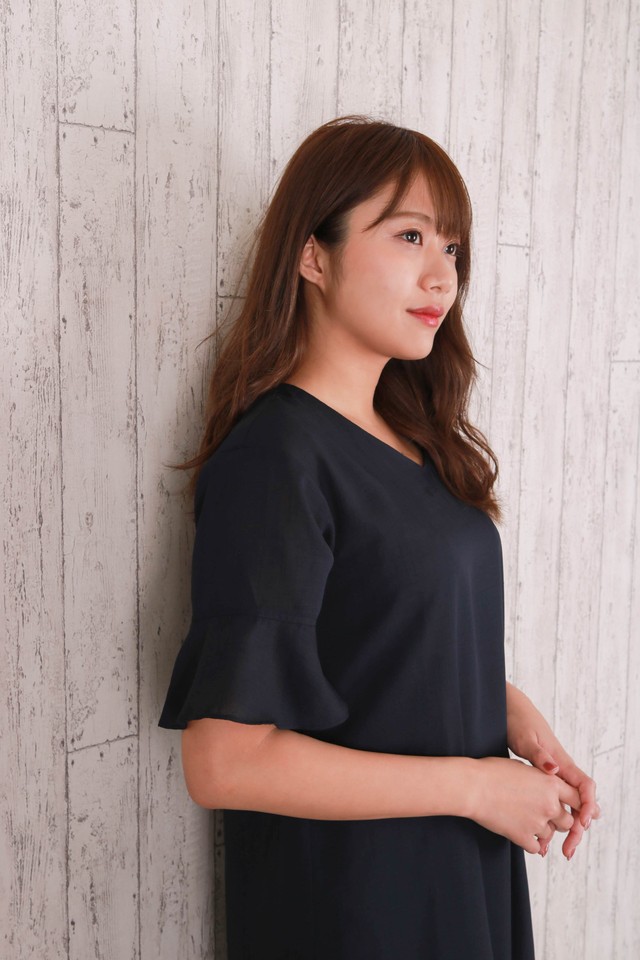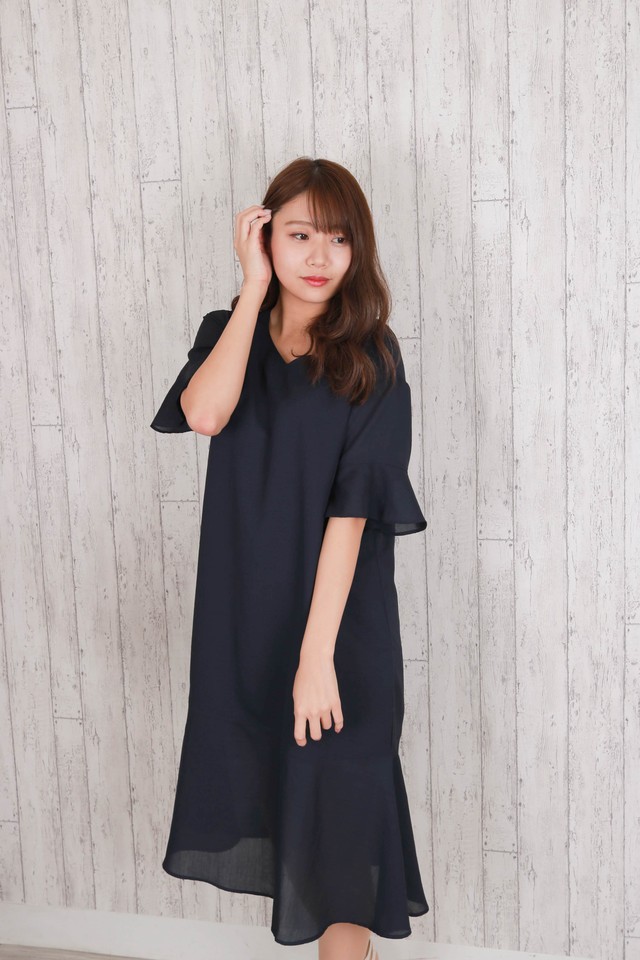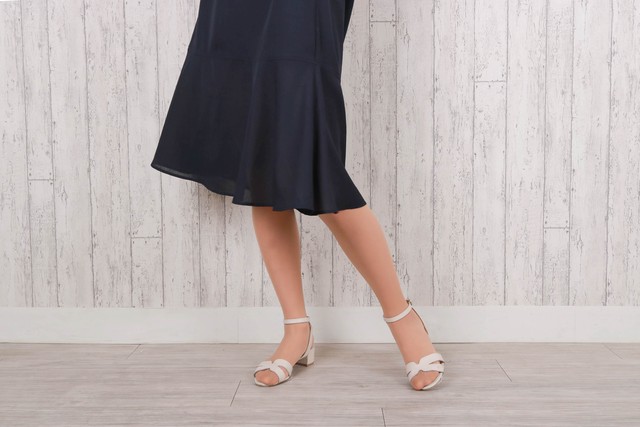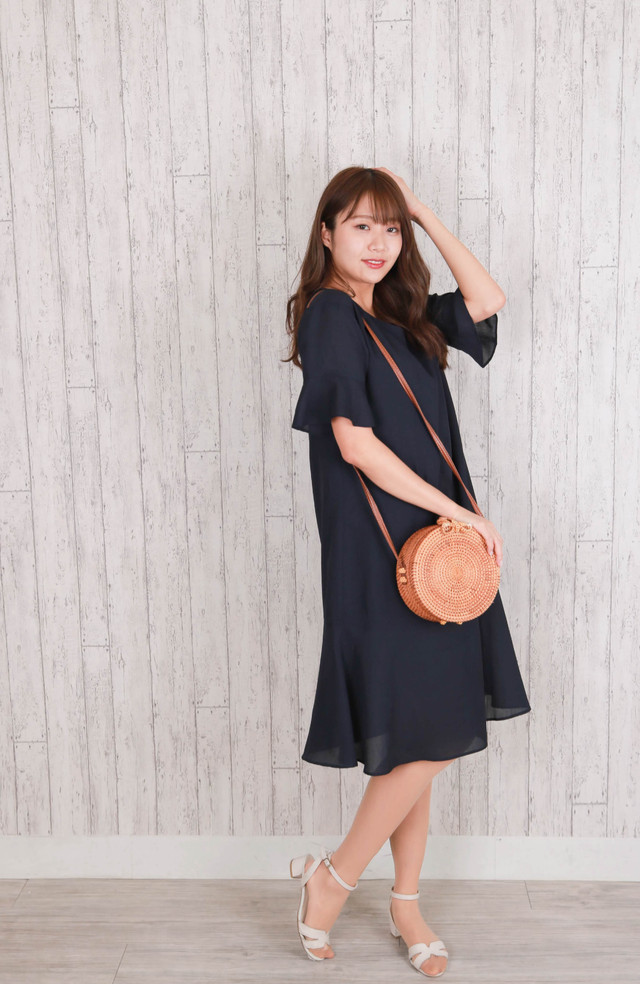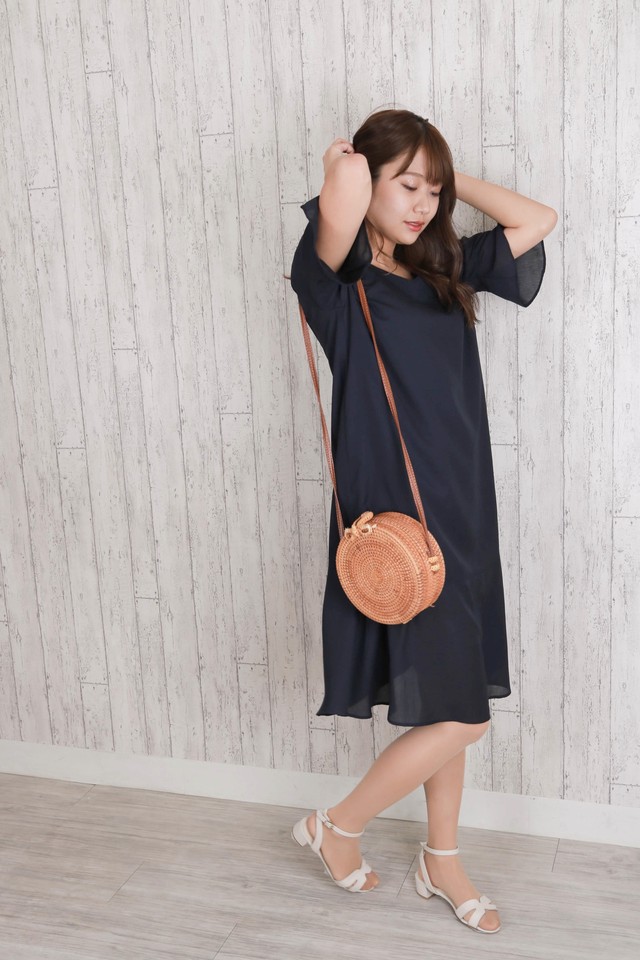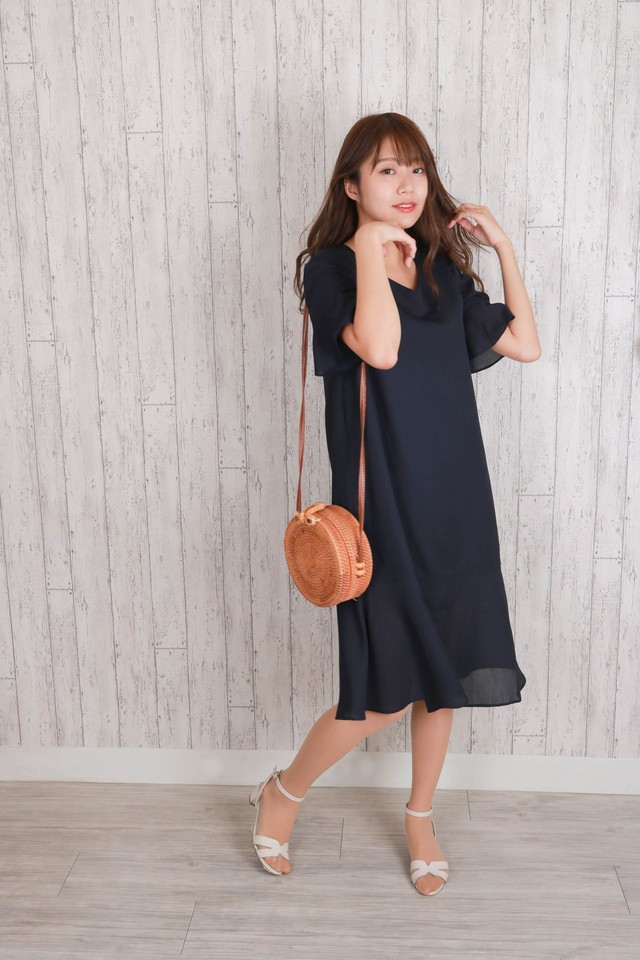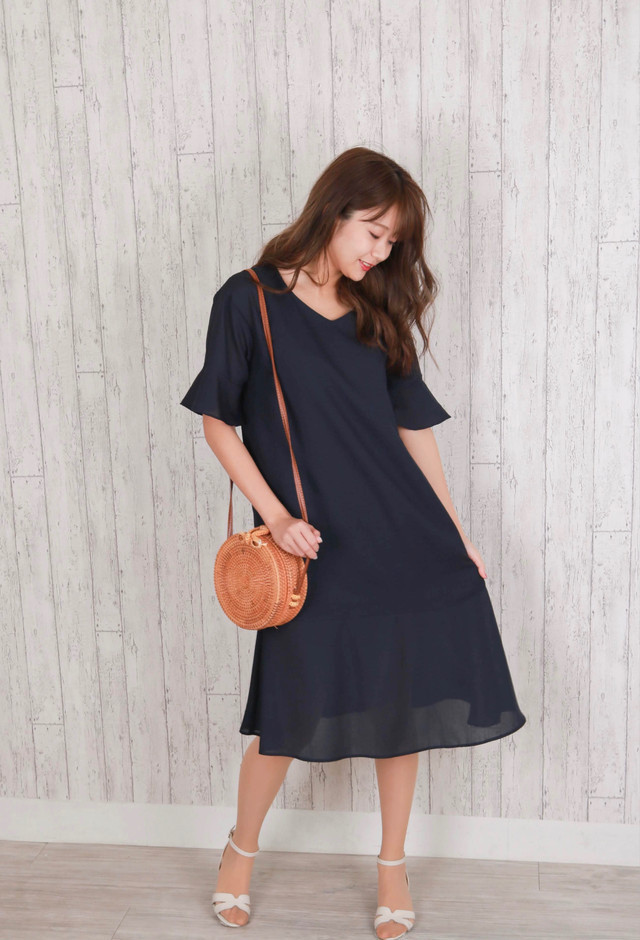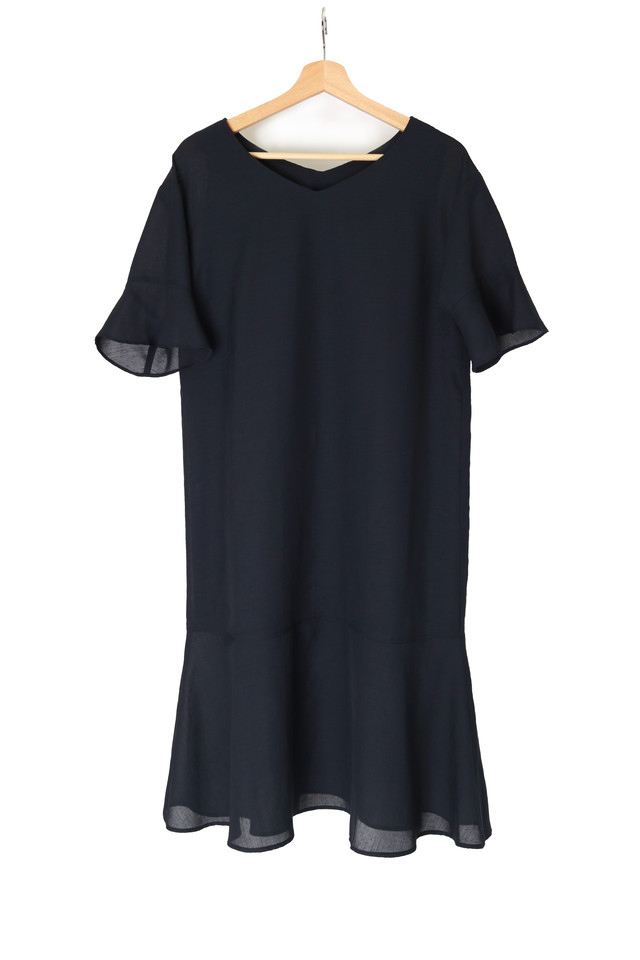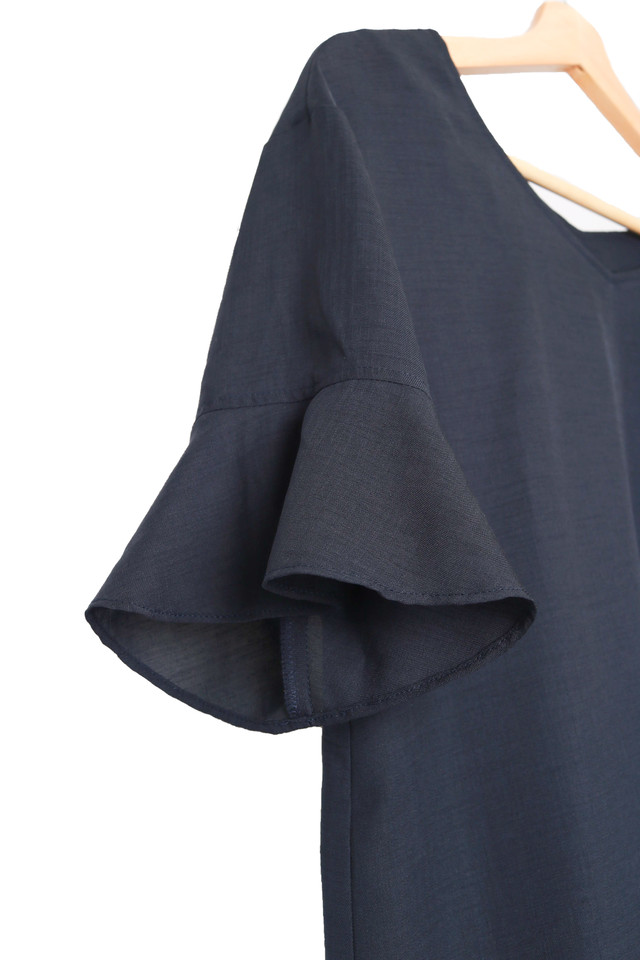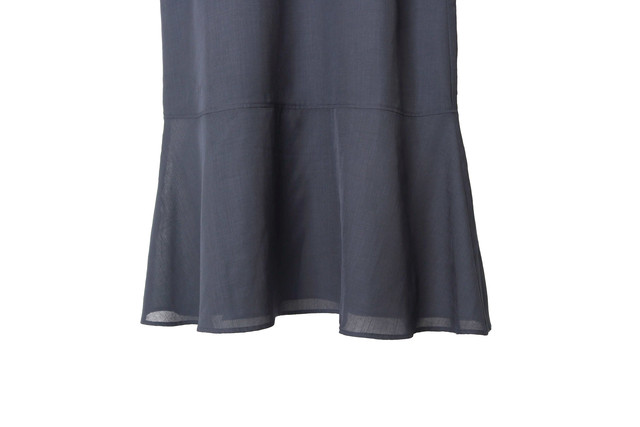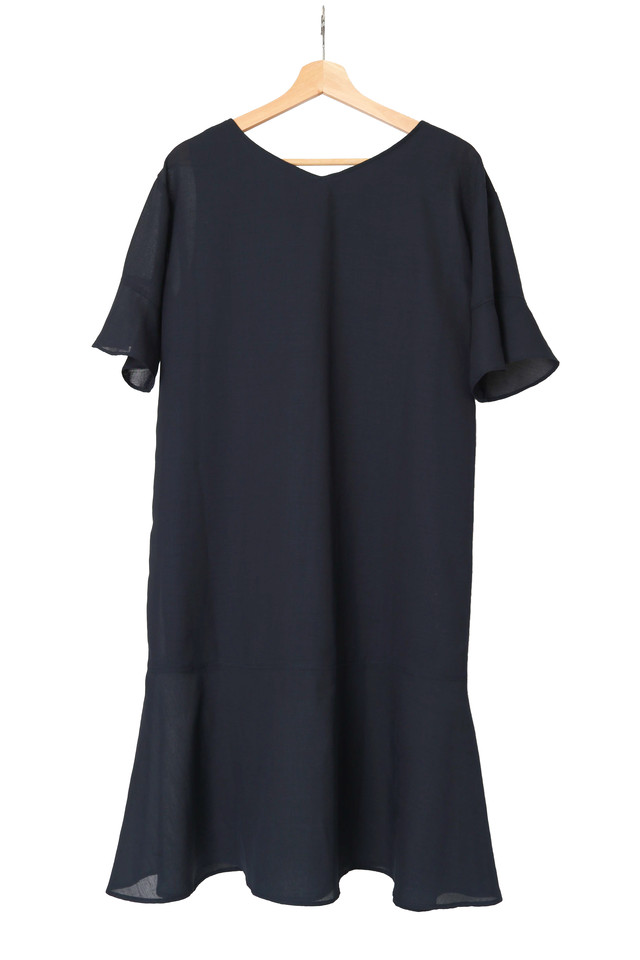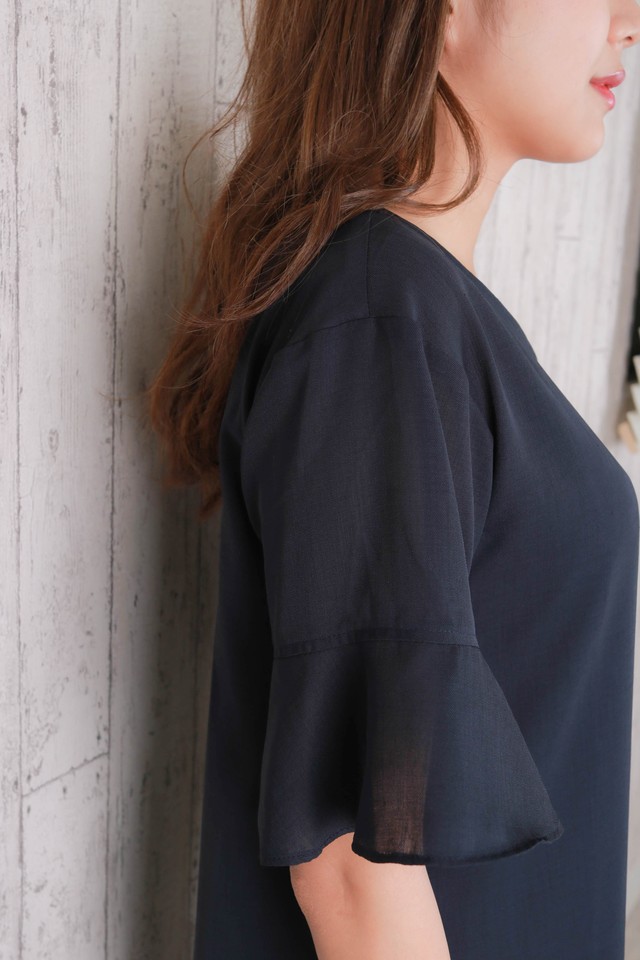 linen-like long flare dress
¥ 13,860tax included
¥ 19,800 30%OFF
*This item will be delivered on 5/9(Sun) at the earliest.
Japan domestic shipping fees for purchases over ¥ 30,000 will be free.
Shipping fee is not included. More information.
English below

ゆったりしたオーバーシルエットとリネンライク生地による軽やかさ、風通しの良さがポイント。夏に嬉しい「1枚で楽に、快適に。」を再現したワンピースです。
また、薄いのにシワになりにくく、程よい微光沢感が上品な仕上がりに。

裏地は膝下まで、フレアになった裾部分には付いておらず、袖部分にも付けていません。若干の透け感が大人な上品さを演出します。

「Reflax」生地を使用。
*Reflaxとは…麻のようなナチュラル感とドライな風合いが特徴の5Worksの多機能素材。

★縮みが少なくマシーンウォッシュOK
★シワになりにくく、アイロンOK
★麻より鮮やかな色合い
★チクチク感がなく、ドライで涼しげな着心地
★繰り返しの洗濯も毛羽立ちが少なく長持ち

*最初のお洗濯は色落ちにお気を付け下さい。


No:200801

サイズ:S,M /7,9号
バスト      100cm
着丈      105cm
肩幅       50cm
袖丈      25cm
袖幅      40cm

カラー:ネイビー
素材 :ポリエステル100%

※モデル165cm
※商品画像はサンプルであるため、色味やサイズ、素材の混率等に多少の誤差が生じる場合がございますので予めご了承下さい。


ーーーーーーーーーーーーーーーーーーーーーー

It has a relaxed over-silhouette and the linen-like fabric gives it a light and airy feel.
The perfect summer dress that recreates "ease and comfort in one piece. "
It is thin, yet wrinkle-resistant, and has a moderate luster that gives it an elegant finish.

The lining is below the knees, not attached to the flared hem, and not attached to the sleeves. The slight transparency gives it a mature and elegant look.

Made of a fabric called "Reflax".

What is Reflax?
It has a natural, hemp-like feel and a dry texture.
This is a wrinkle resistant, non-raveling 5Works material.

・Machine washable with minimal shrinkage.
・Wrinkle-resistant and iron ok
・Vivider than hemp.
・Dry and cool and comfortable to wear with no prickly feeling.
・Long-lasting, with little fluffing even after repeated washing.

*Please be careful not to let the color fade after the first 1.2 washes.


size
international standard:XS-S/34-36
Bust        100cm
Length       105cm
Shoulder width    50cm
Sleeve length    25cm   
sleeve width    40cm  

color :navy
material : 100% polyester

※model:165cm
※Please note that the product image is a sample, so there may be some errors in the color, size, material mixing ratio, etc.
Add to Like via app
Reviews

(14)

Shipping method / fee

Payment method
¥ 13,860tax included
¥ 19,800