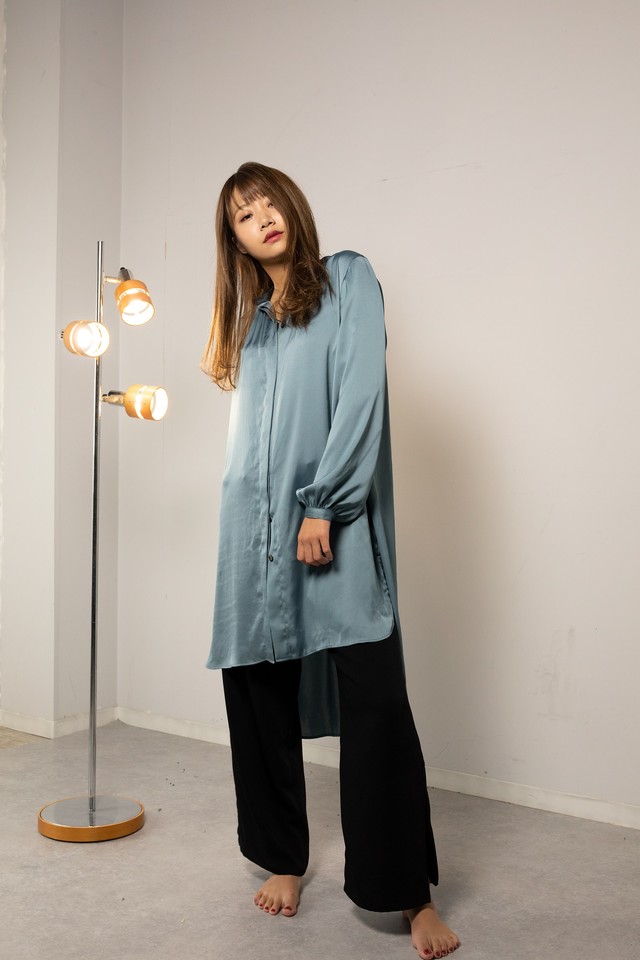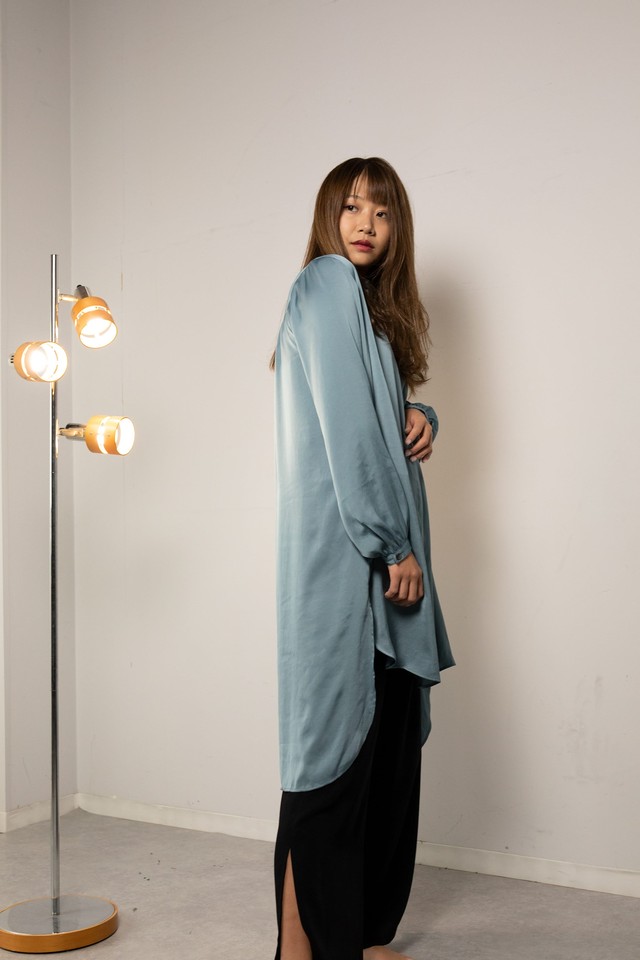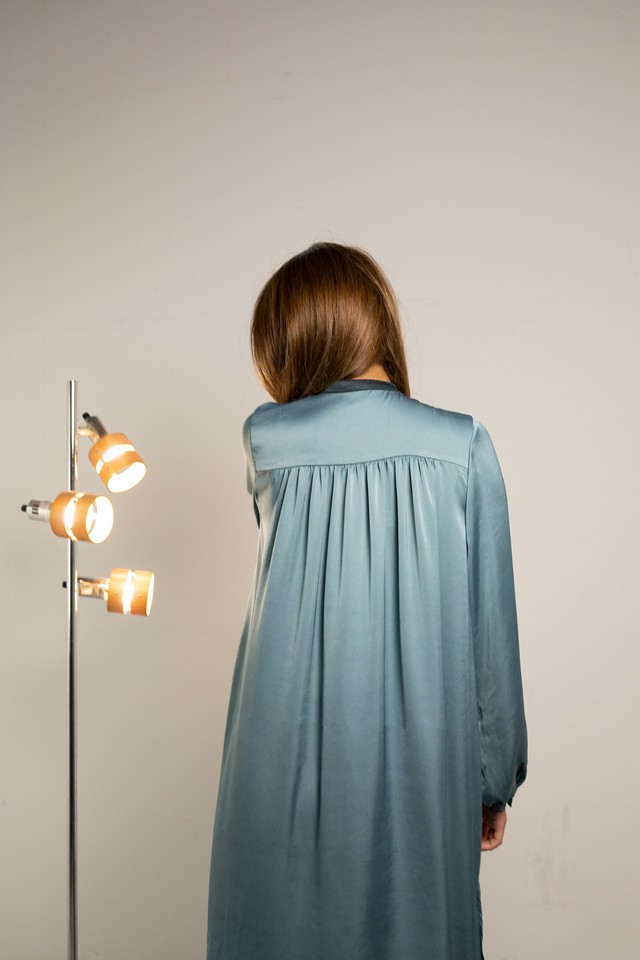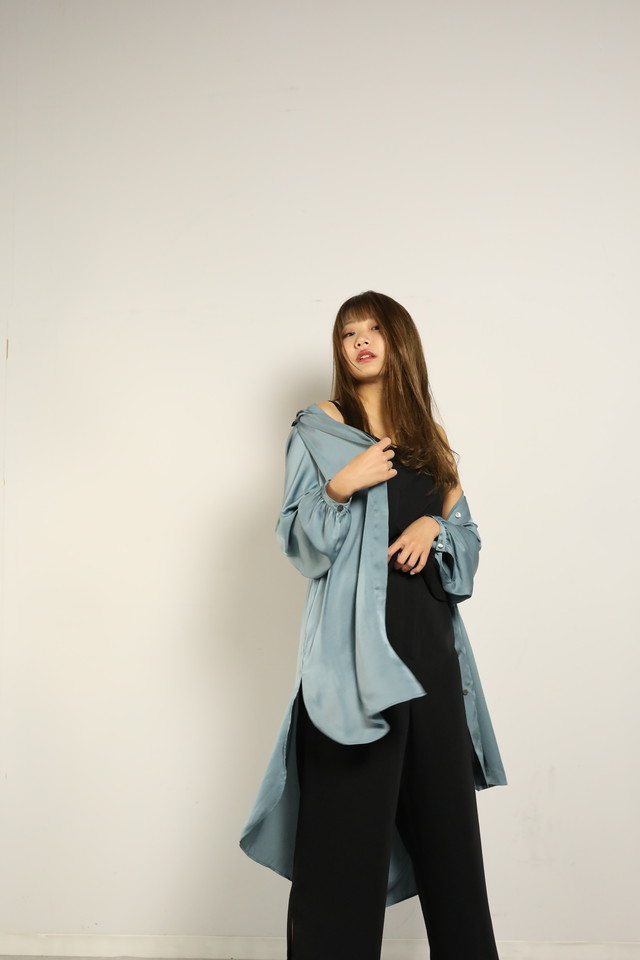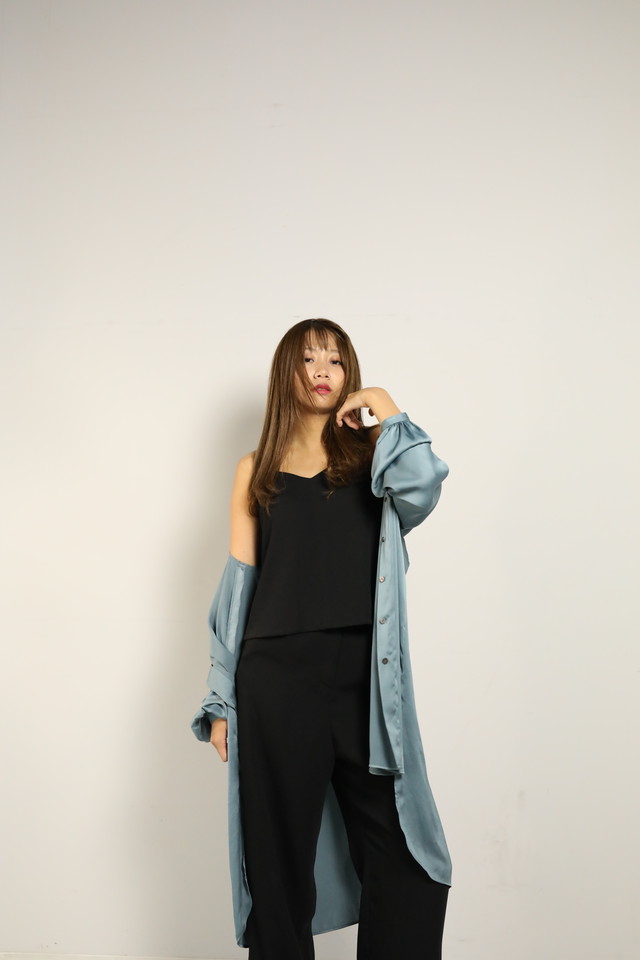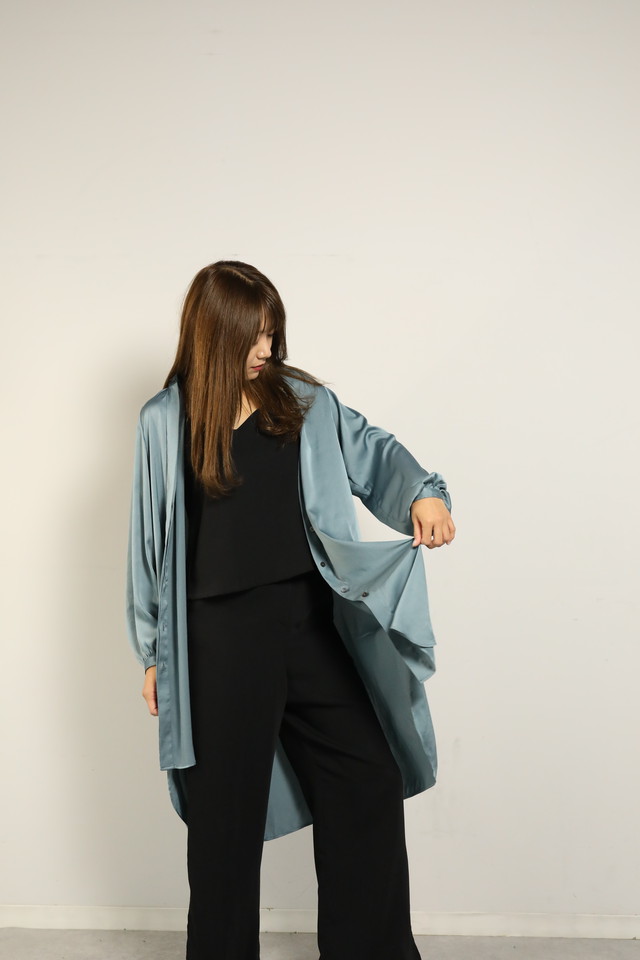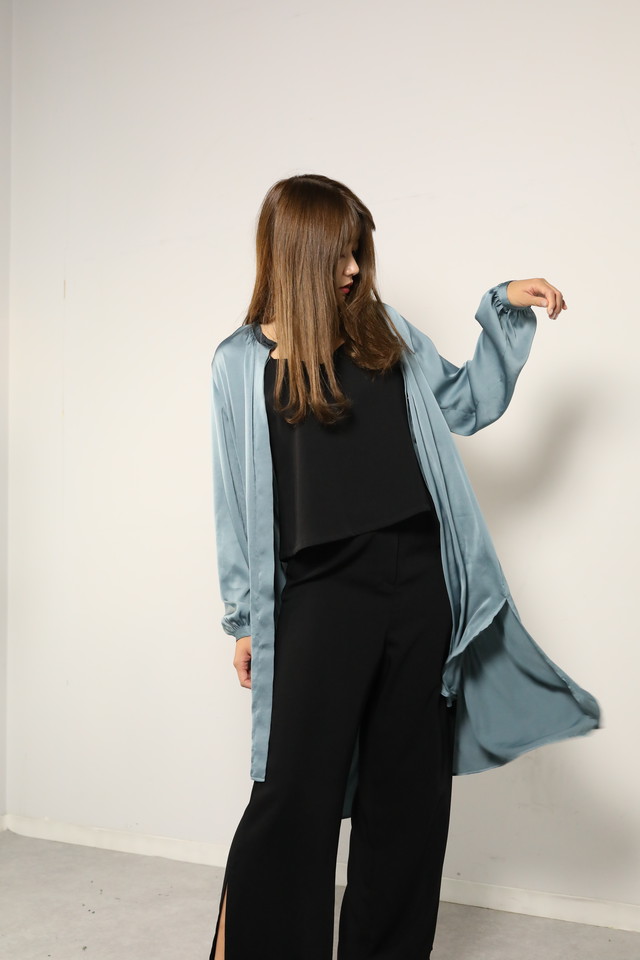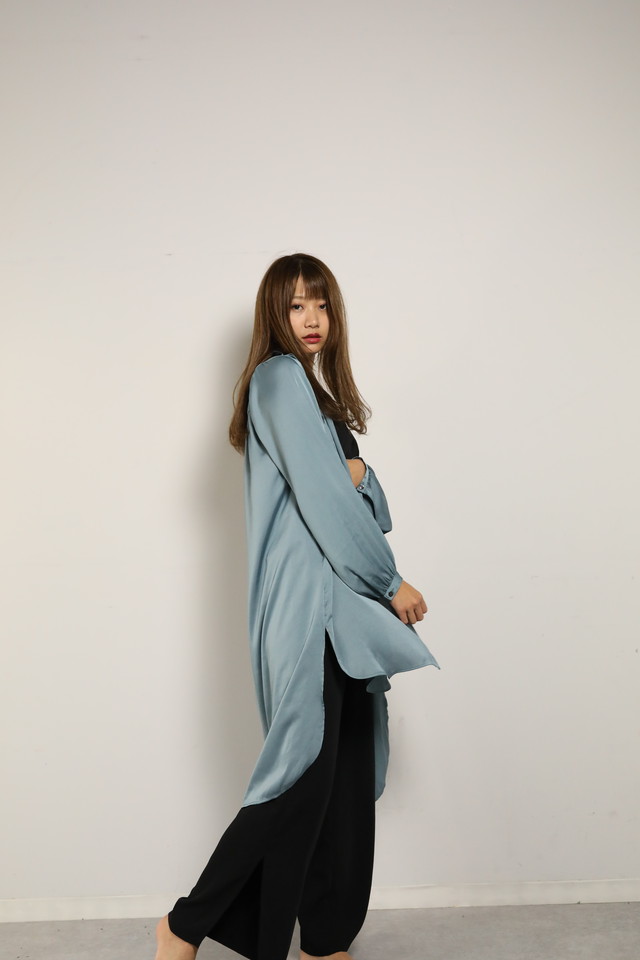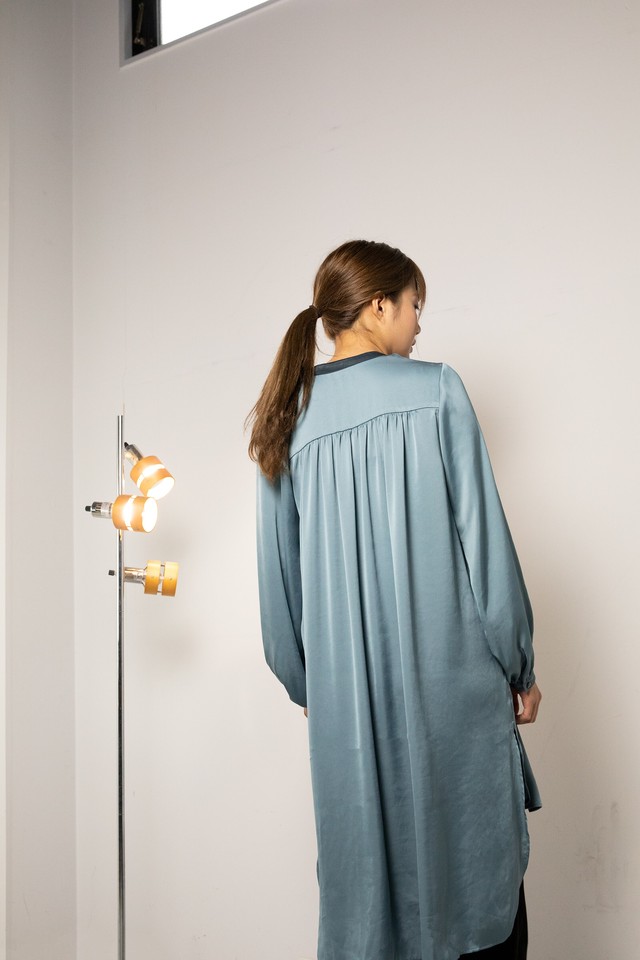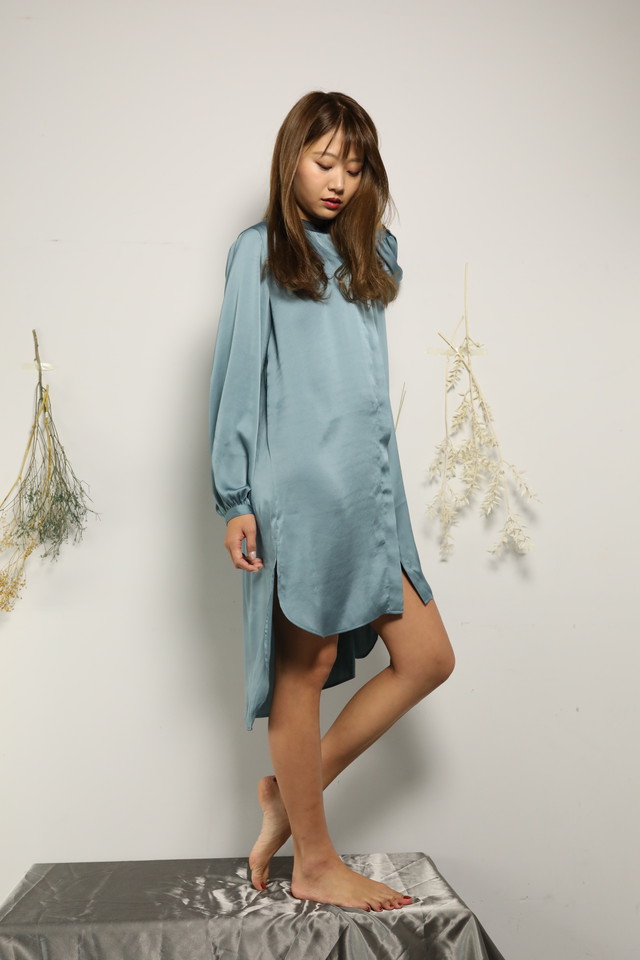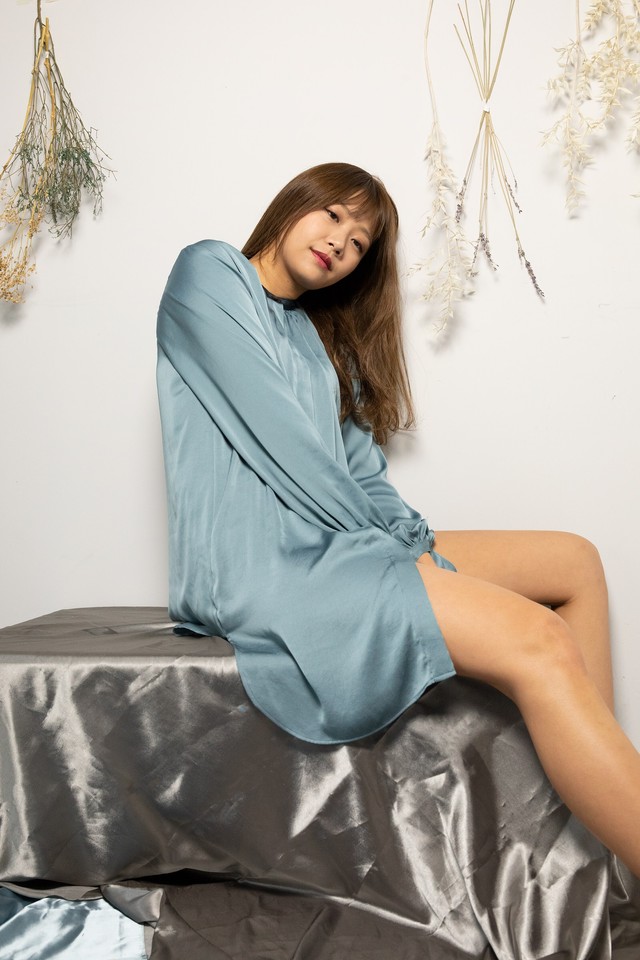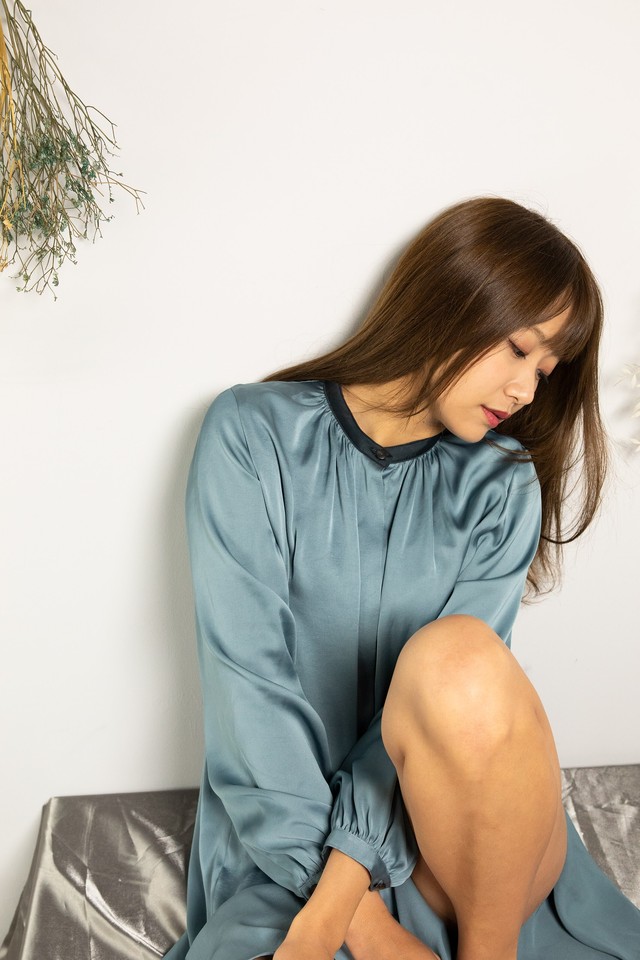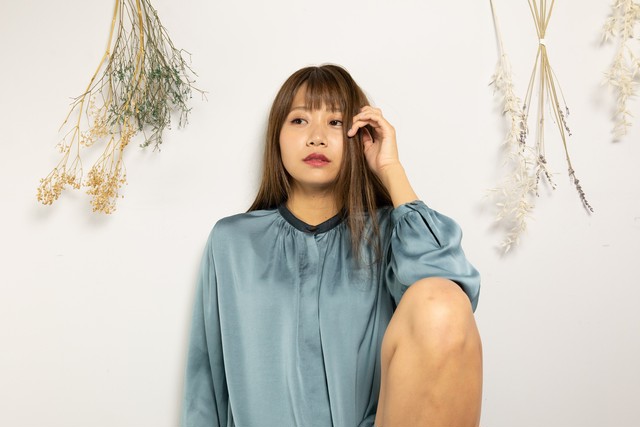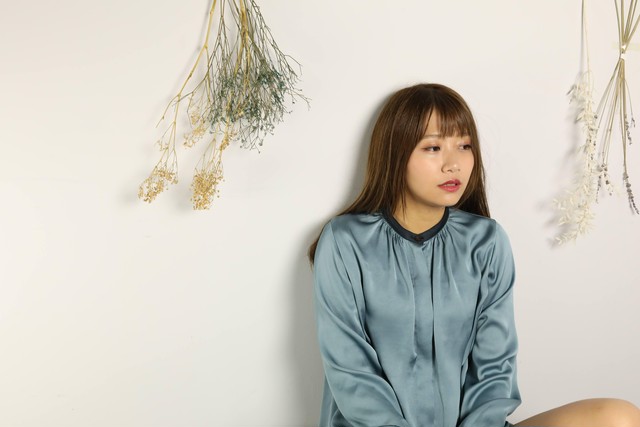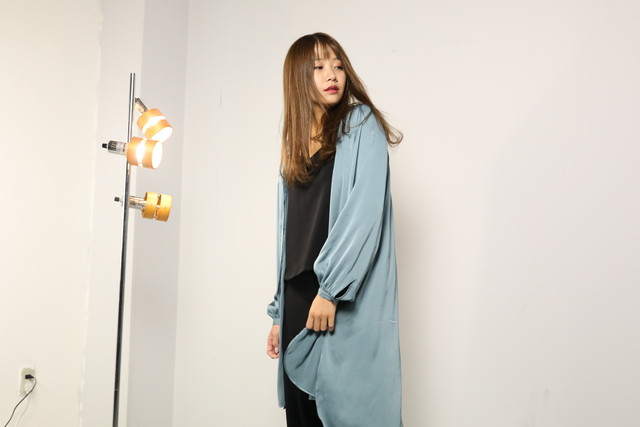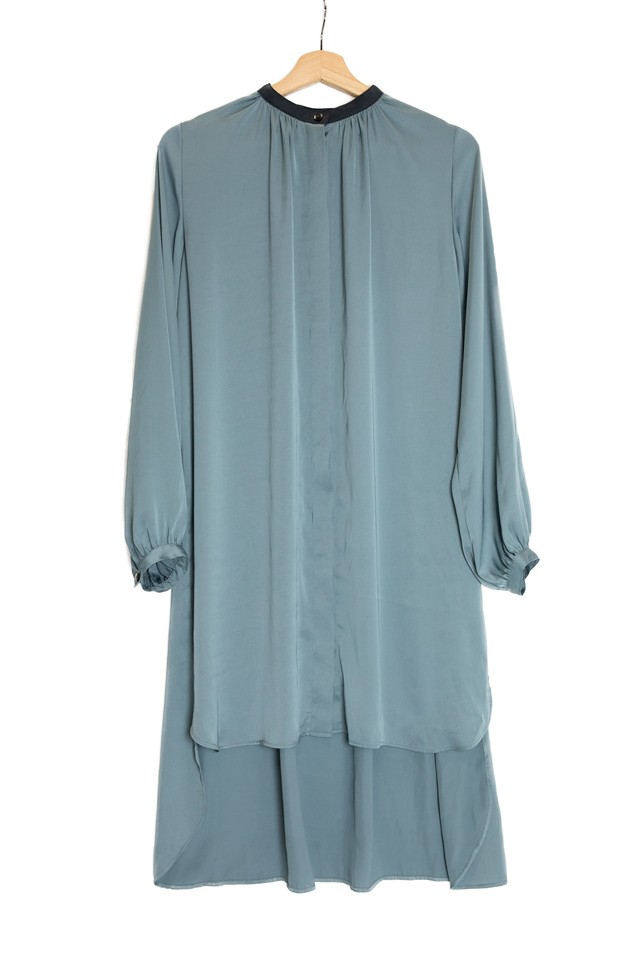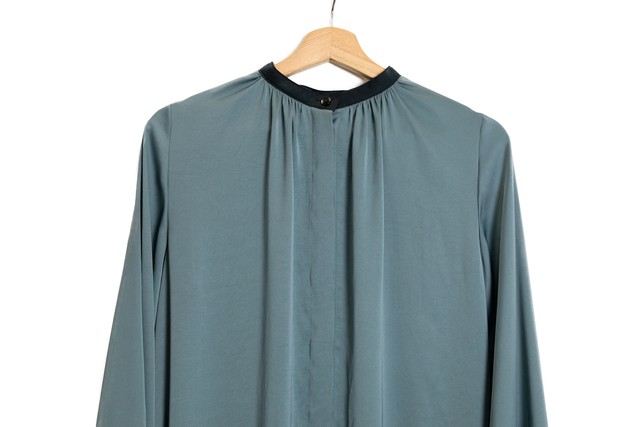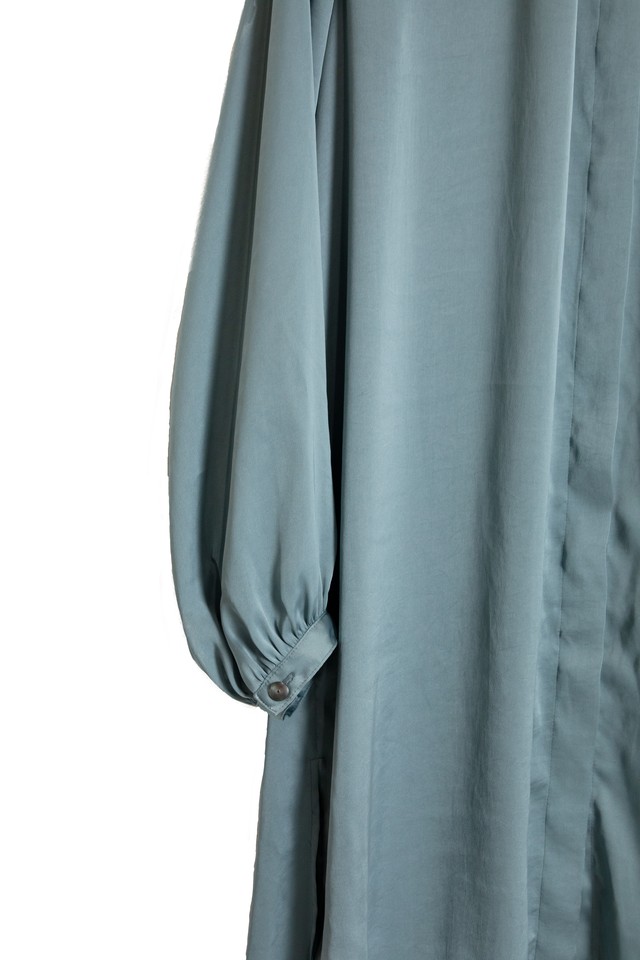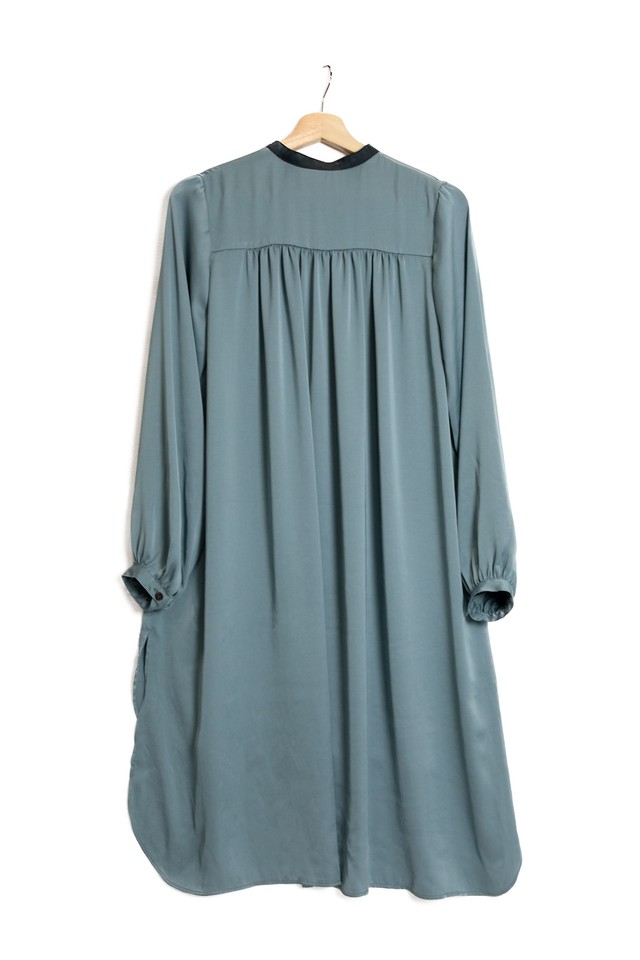 2way satin slit dress
¥ 14,850tax included
¥ 19,800 25%OFF
*This item will be delivered on 5/9(Sun) at the earliest.
Japan domestic shipping fees for purchases over ¥ 30,000 will be free.
Shipping fee is not included. More information.
English below

上品で艶やかな表面感とくすみカラーがお洒落で目を惹きます。ワンピースとしても、羽織としても、重ね着にも適した着回し抜群アイテム。

滑らかでソフトな肌触りが特徴のサテン生地。華やかな光沢感が上品さを、程よい落ち感が美しいシルエットを生み出します。裾のアシメトリーと大きめに入ったスリットが、ワイドパンツやショートパンツ、重ね着アイテムとのコーディネートにアクセントを持たせます。

滑らかなドレープシルエットが上品さを醸し出す1枚です。

No:201002

サイズ:S /7号
バスト    91cm
着丈     104cm
肩幅     38cm
袖丈    59cm(カフス1.5cm込)
袖幅    40.3cm
袖口    20cm

カラー:くすみブルー
素材 :ポリエステル100%

※モデル165cm
※商品画像はサンプルであるため、色味やサイズ、素材の混率等に多少の誤差が生じる場合がございますので予めご了承下さい。


ーーーーーーーーーーーーーーーーーーーーーー

The elegant and glossy surface and dull colors are stylish and eye-catching.
A great item to wear as a dress, as a cloak, or for layering.

The satin fabric is smooth and soft to the touch. The gorgeous luster gives elegance, and the moderate fall.
It creates a beautiful silhouette. The asymmetry of the hem and the large slit accentuate the coordination with wide pants, shorts, and layered items.

The dull blue color will not be worn by others, and the smooth falling silhouette will create an elegant look.


size
international standard:XS/34
Bust           95cm
Length        104cm
Shoulder width    38cm
Sleeve length      59cm (inc. cuffs 1.5cm)
Sleeve width     40.3cm
Cuff         20cm

color :dull blue
material : 100% polyester

※model:165cm
※Please note that the product image is a sample, so there may be some errors in the color, size, material mixing ratio, etc.
Add to Like via app
Reviews

(14)

Shipping method / fee

Payment method
¥ 14,850tax included
¥ 19,800