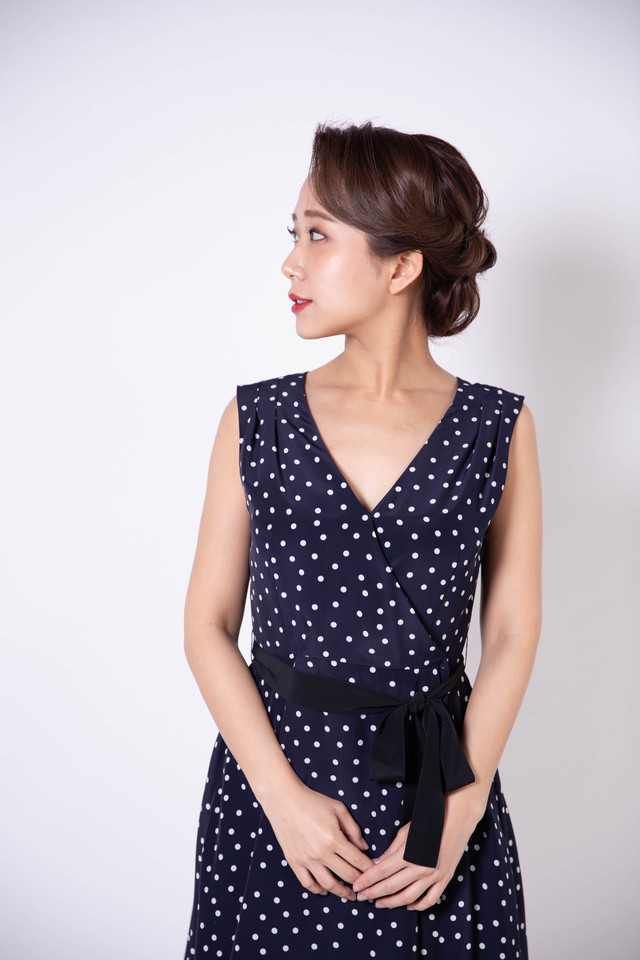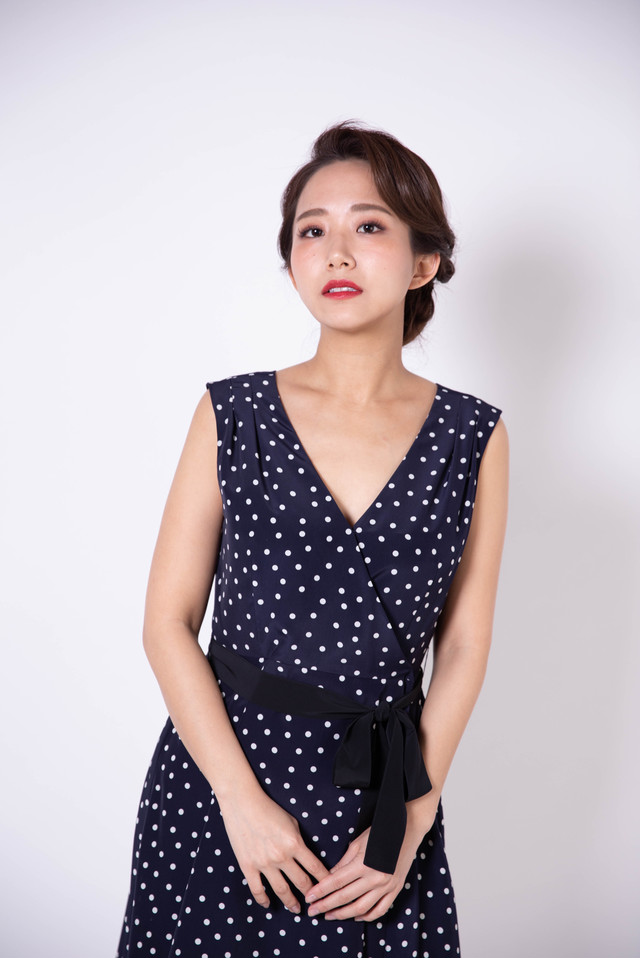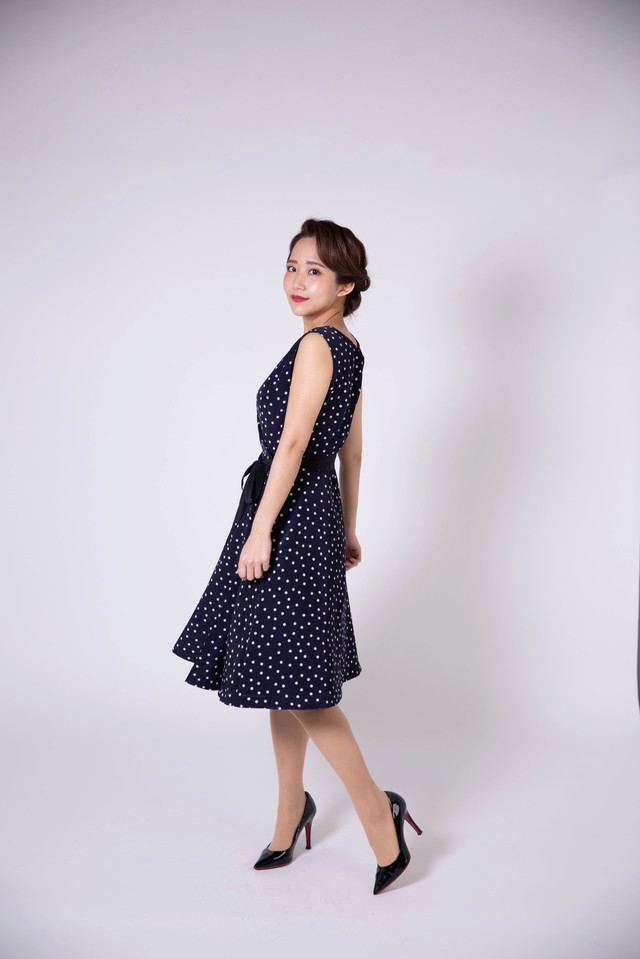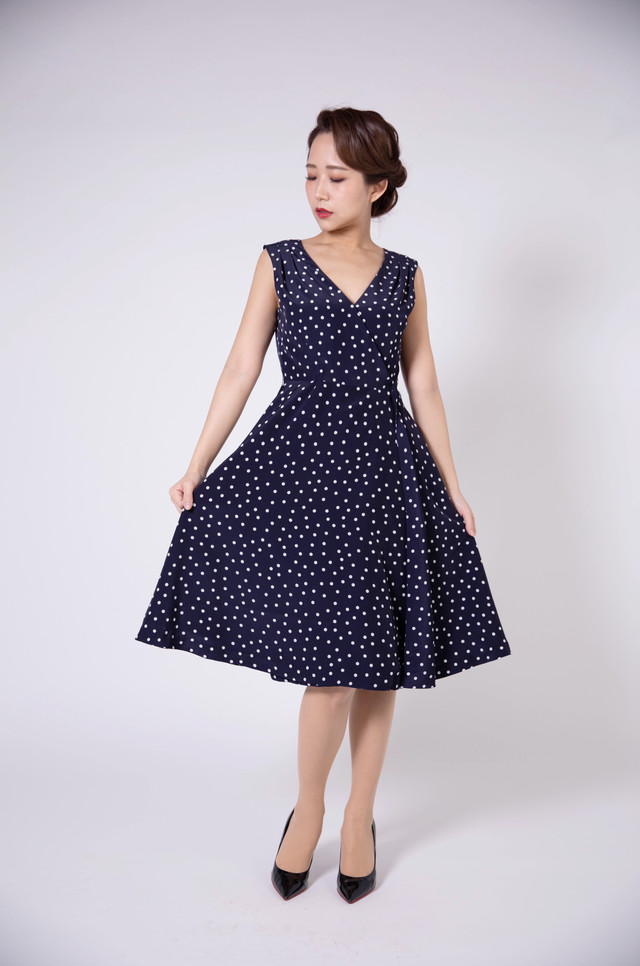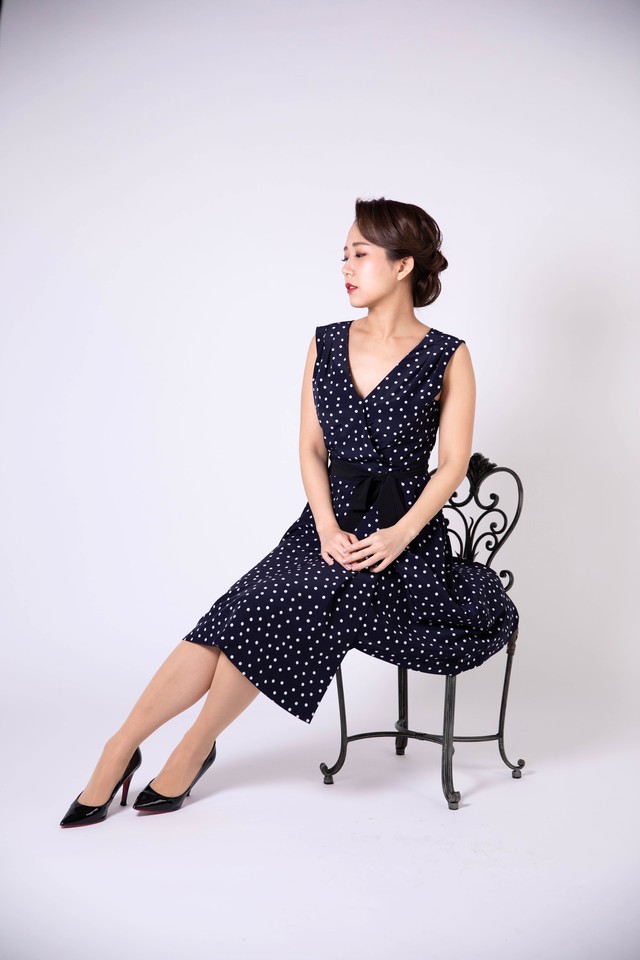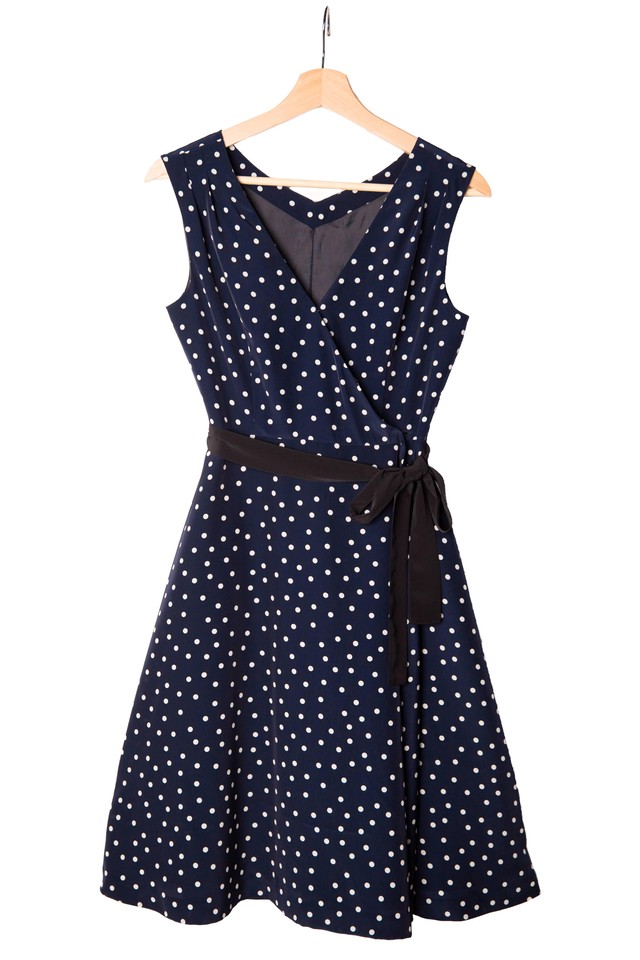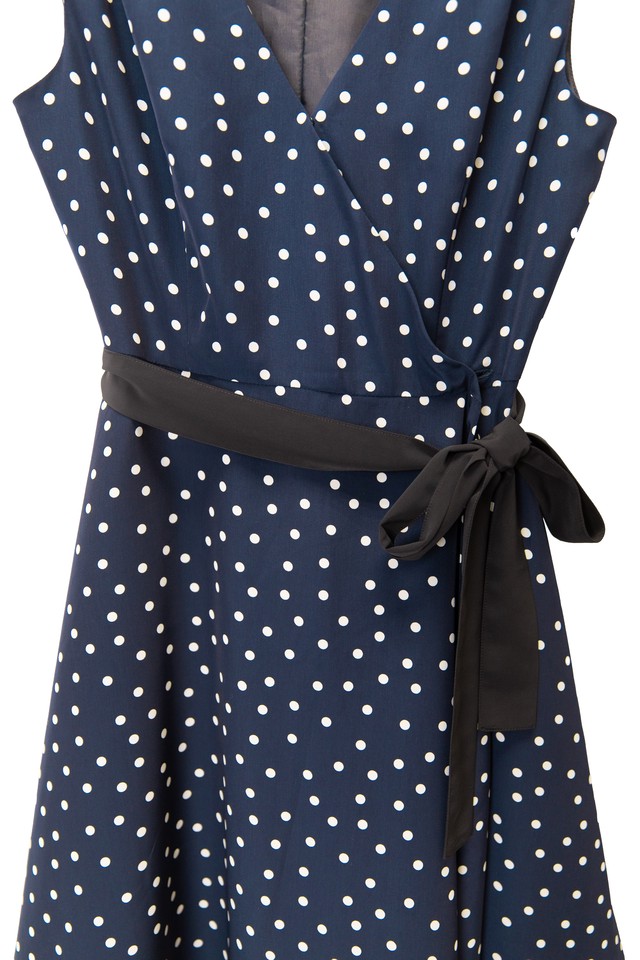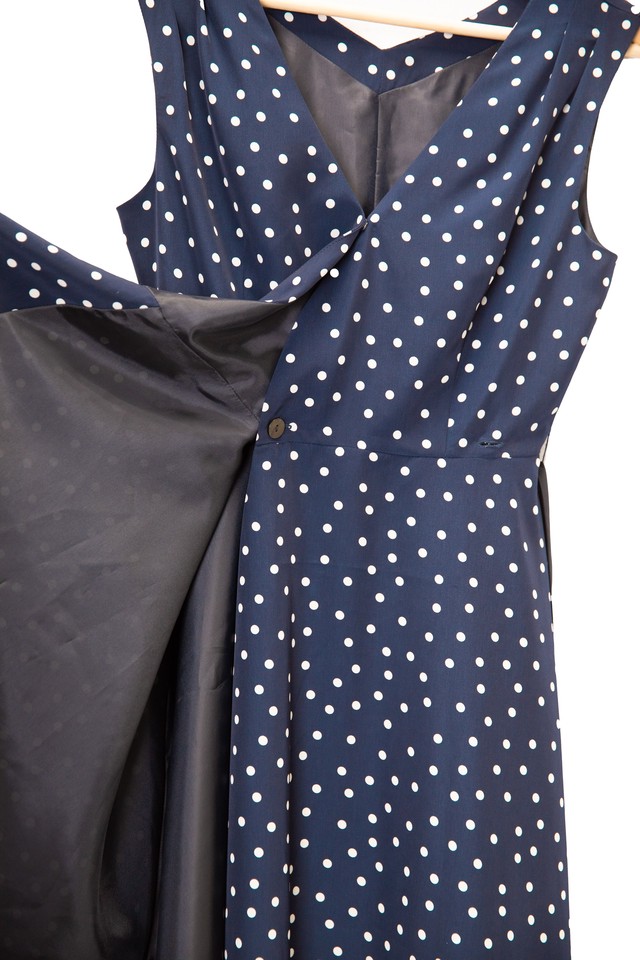 cache-coeur dot wrap dress
¥ 17,600tax included
¥ 22,000 20%OFF
*This item will be delivered on 5/9(Sun) at the earliest.
Japan domestic shipping fees for purchases over ¥ 30,000 will be free.
Shipping fee is not included. More information.
English below

レトロで上品な雰囲気を漂わせるカシュクール仕立てのドット柄ワンピース。

薄いマットな生地でシワになりにくく、柔らかな肌触りのパウダータッチ素材。ドレープで滑らかな落ち感があり、とろみのある生地が高級感を感じさせます。

ウエストのリボンは取り外し可能なので、甘さを控えたい方はリボン無しで着用可能。

やや大きめのドットが可愛らしいポップさを、紺×白の配色が綺麗めな上品さを醸し出します。


No:210101

サイズ:S /7号
バスト    88cm
ウエスト   65cm
着丈     95cm
肩幅     38cm

カラー:ネイビー
素材 :ポリエステル100%

※モデル158cm
※商品画像はサンプルであるため、色味やサイズ、素材の混率等に多少の誤差が生じる場合がございますので予めご了承下さい。


ーーーーーーーーーーーーーーーーーーーーーー


A dotted dress with a cascading design that exudes a retro and elegant atmosphere.

The thin matte fabric is wrinkle-resistant and soft to the touch powder touch material.
It drapes smoothly fabric gives it a luxurious feel.

The ribbon at the waist is detachable, so you can wear it without the ribbon if you want to be less sweet.

The slightly large dots create a cute pop, and the navy blue and white color scheme creates a beautiful elegance.

size
international standard:XS/34
Bust       88cm
Waist       65cm
Length      95cm
Shoulder width   38cm

color :navy
material : 100% polyester

※model:158cm
※Please note that the product image is a sample, so there may be some errors in the color, size, material mixing ratio, etc.
Add to Like via app
Reviews

(14)

Shipping method / fee

Payment method
¥ 17,600tax included
¥ 22,000