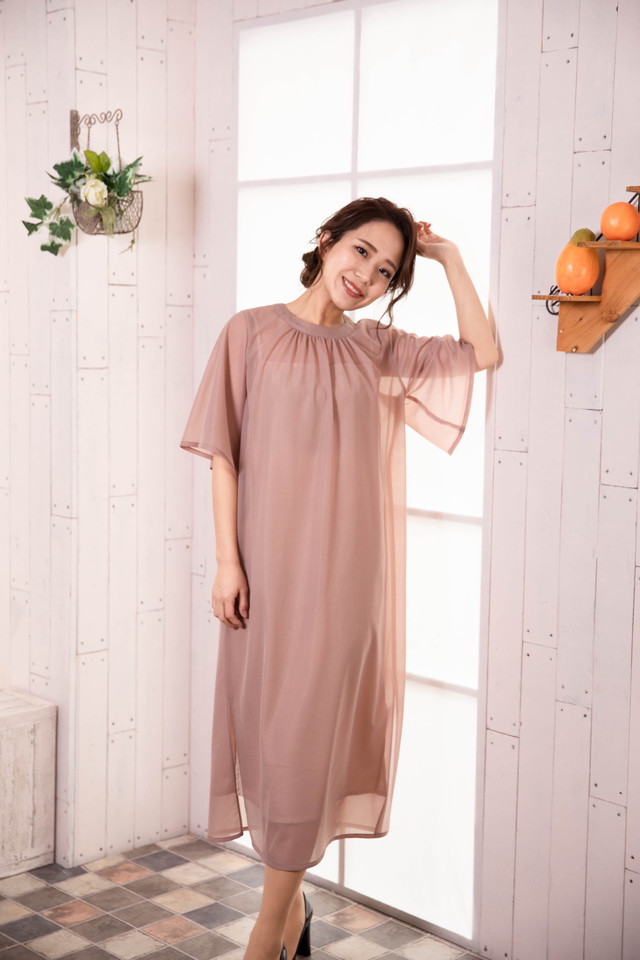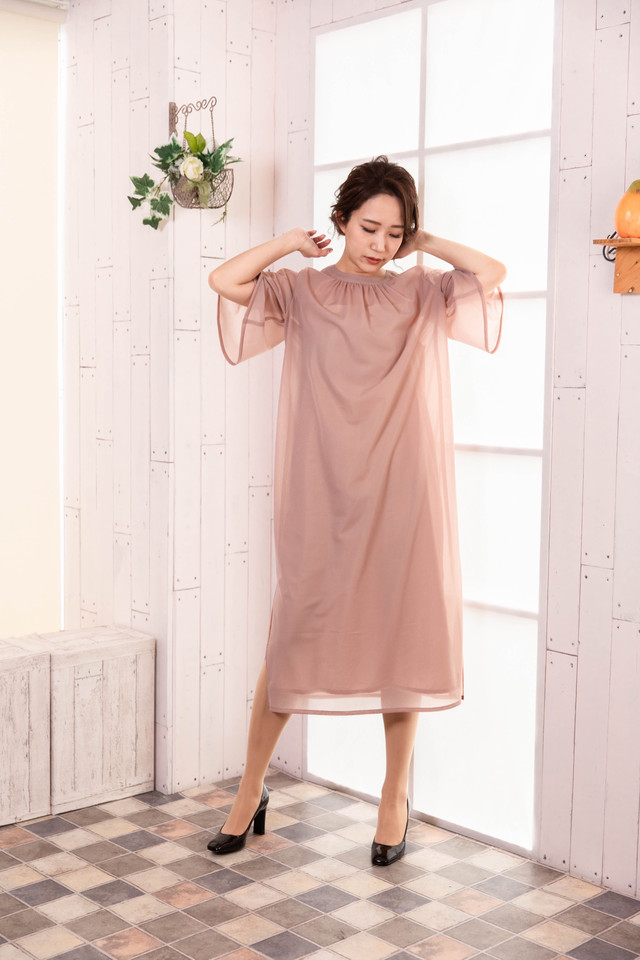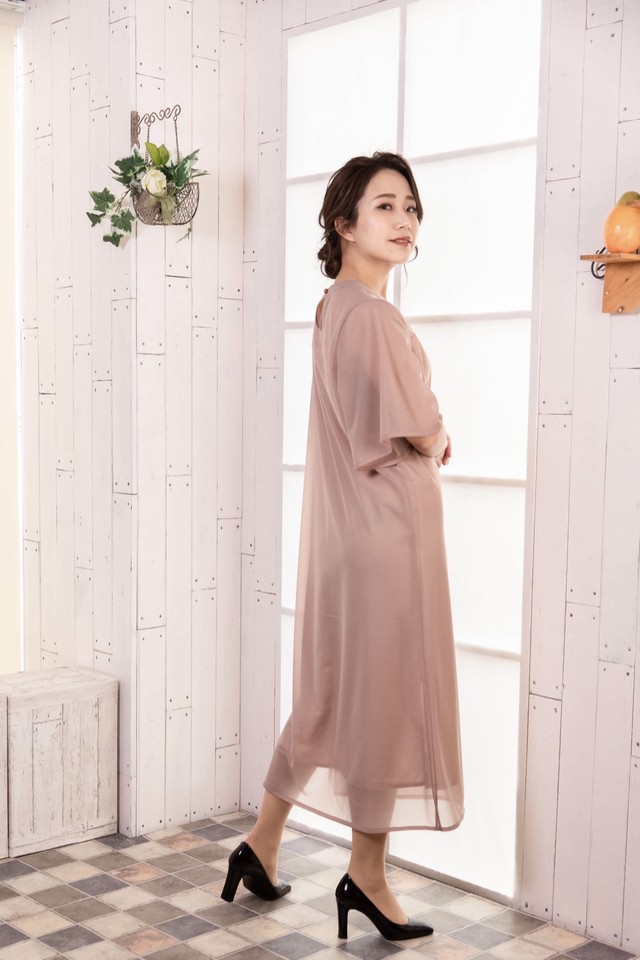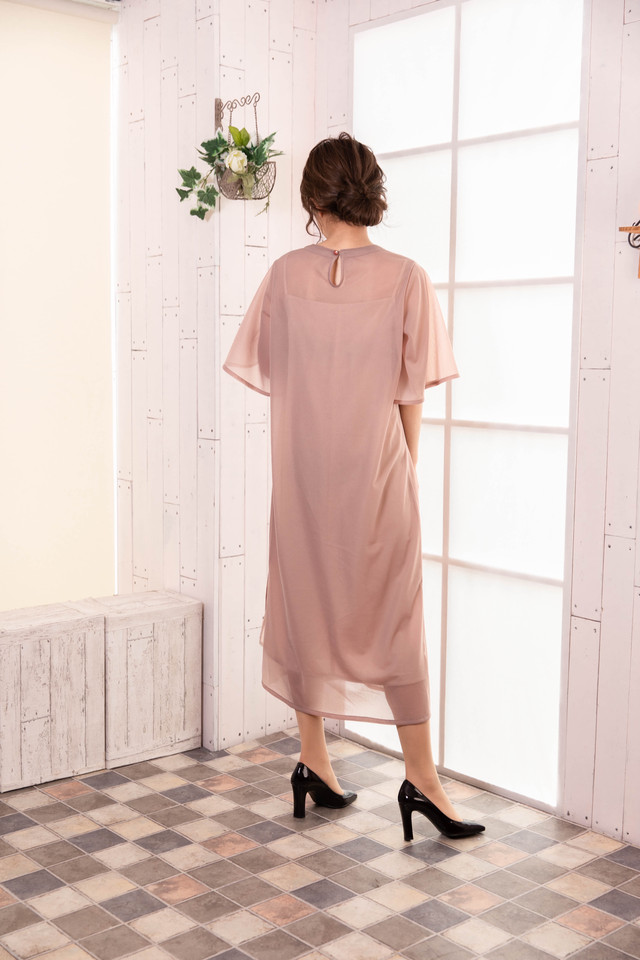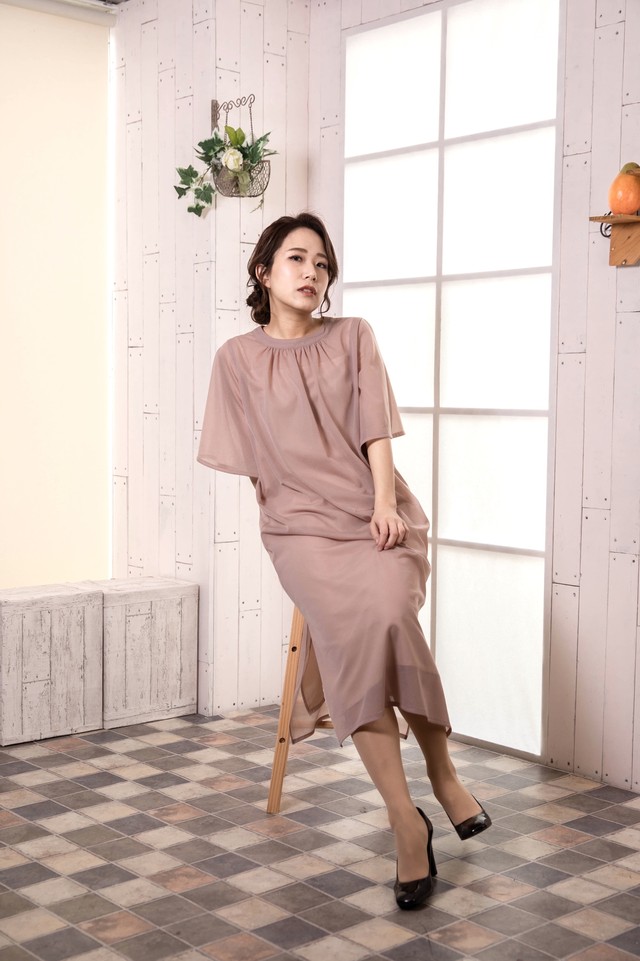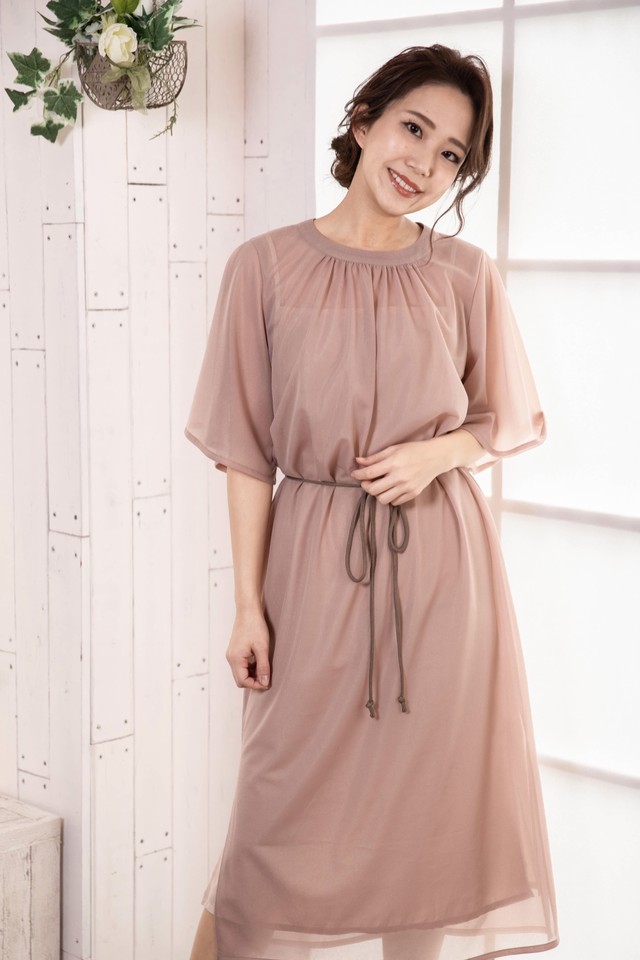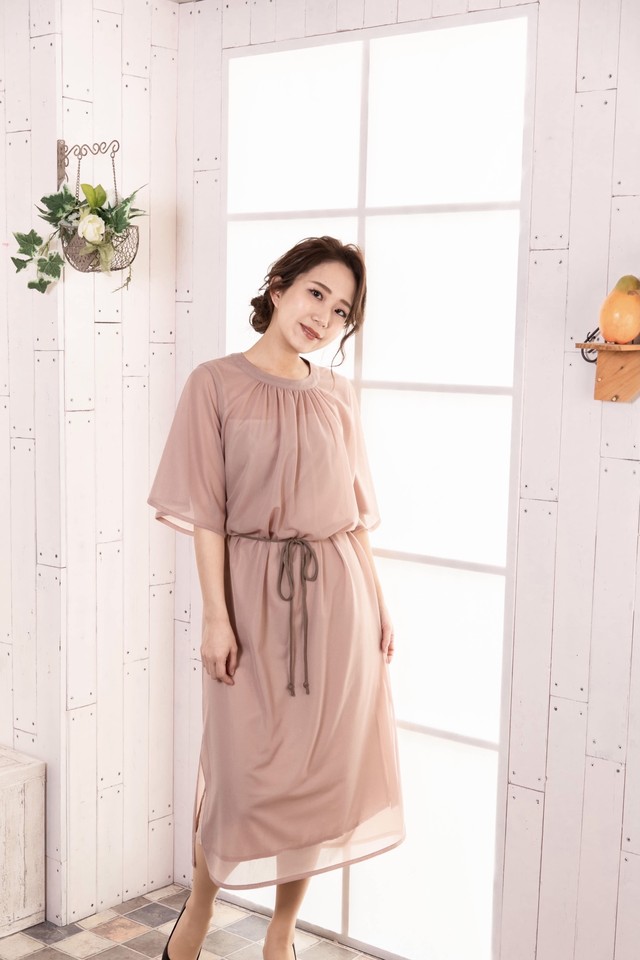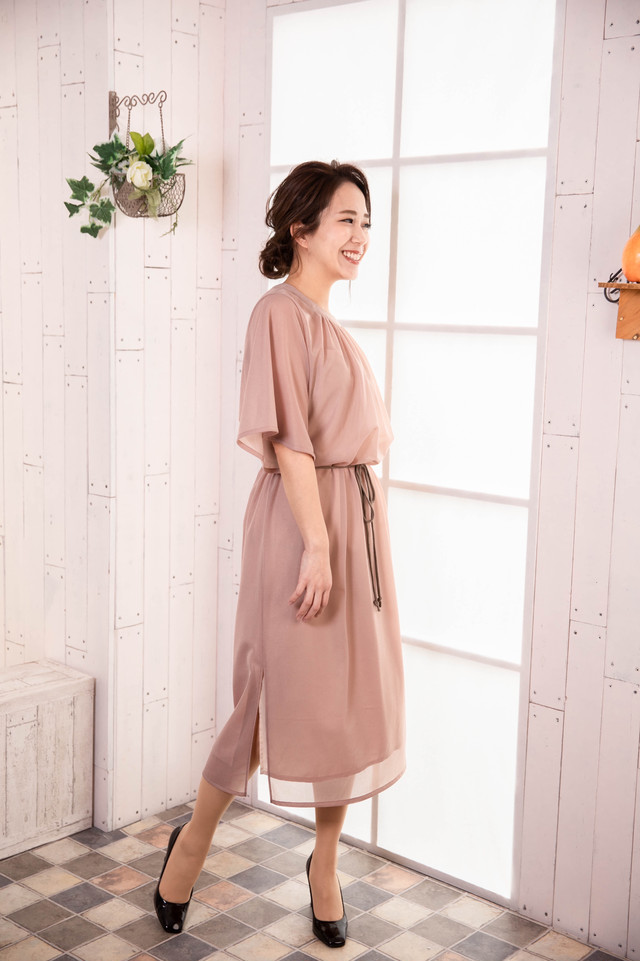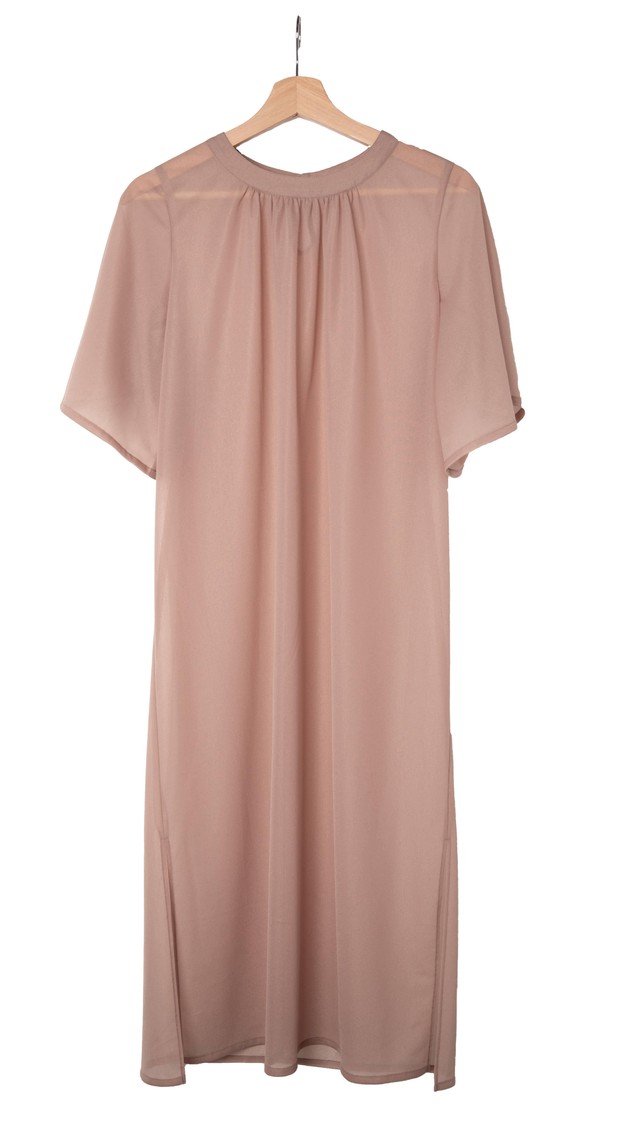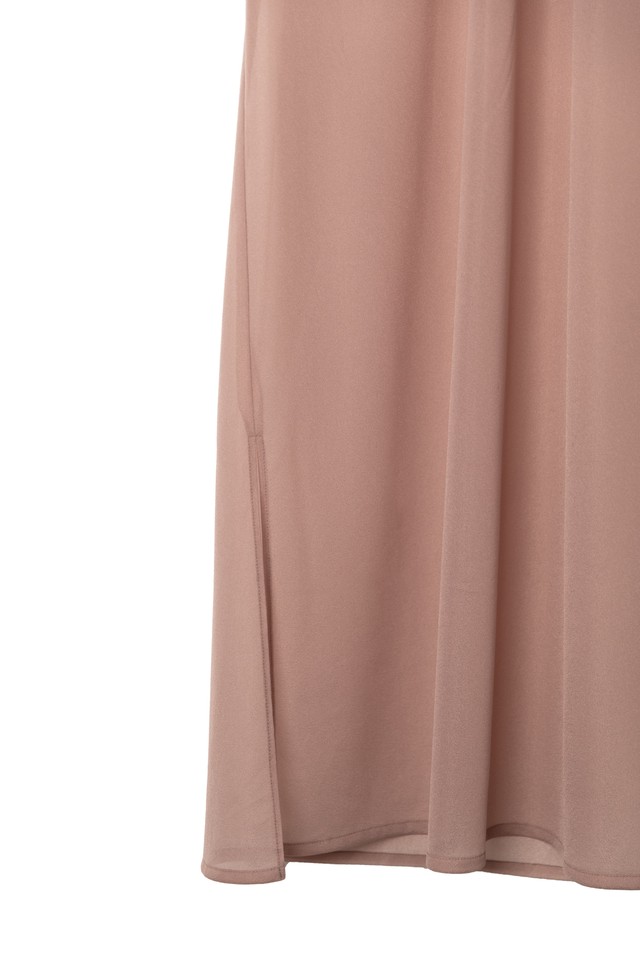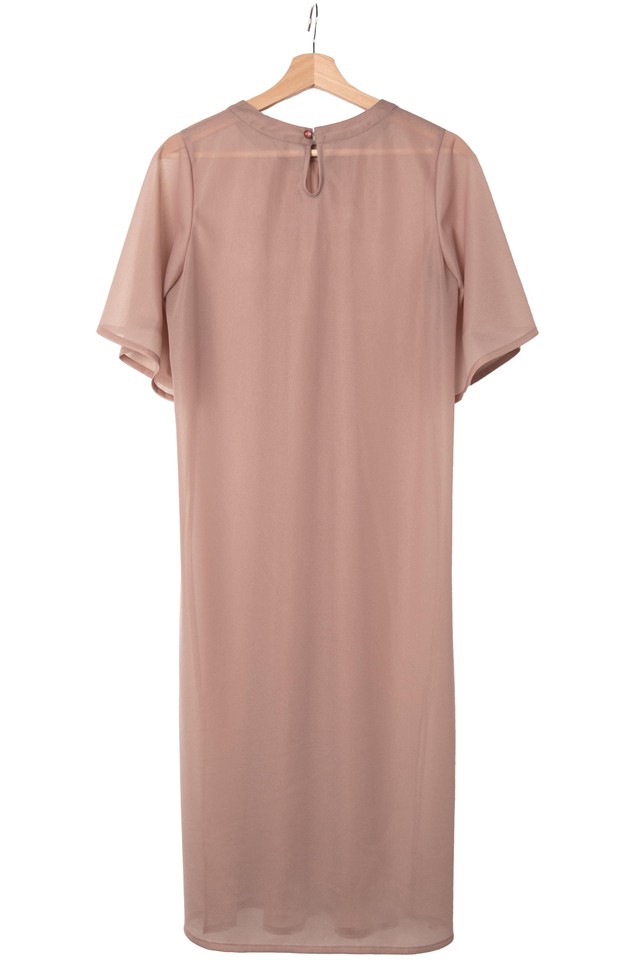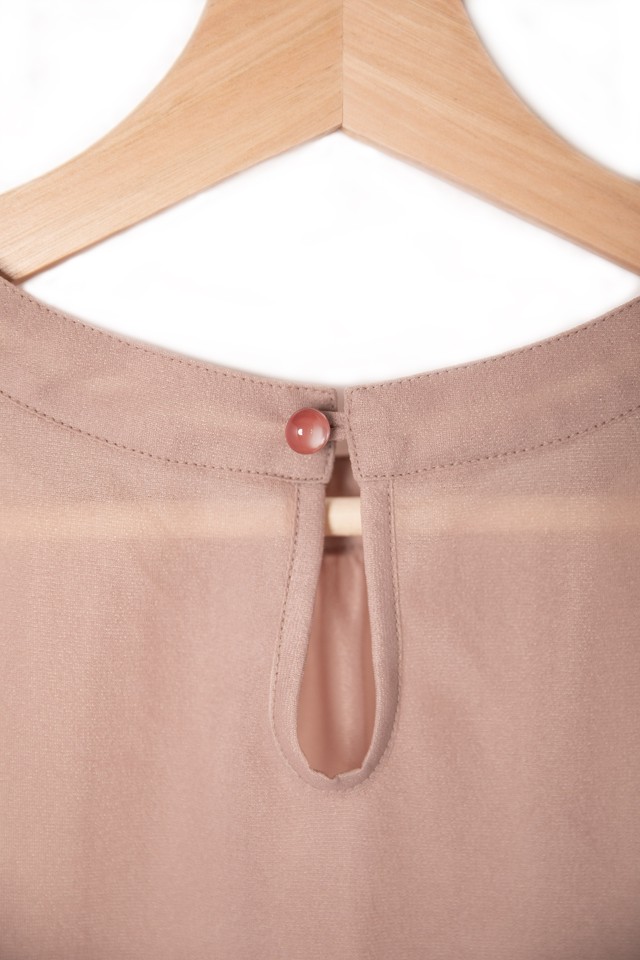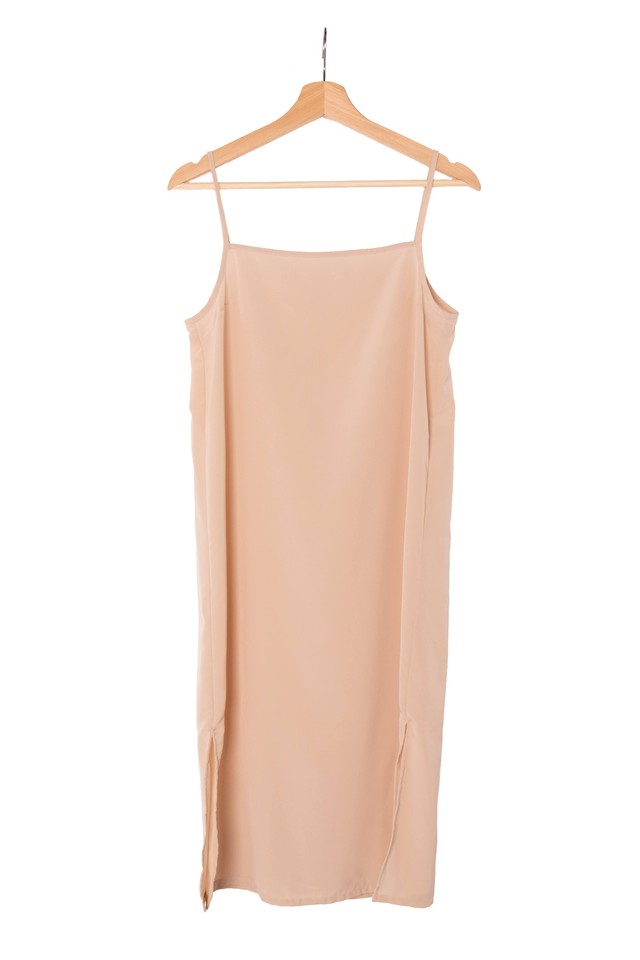 sheer-like tricot dress
¥ 11,440tax included
¥ 17,600 35%OFF
*This item will be delivered on 5/9(Sun) at the earliest.
Japan domestic shipping fees for purchases over ¥ 30,000 will be free.
Shipping fee is not included. More information.
English below

ナチュラルな大人可愛いカジュアルワンピ。

超軽量なシアー素材が涼しげで、ゆったりと楽に過ごせるアイテム。ザラッとしたカジュアルな表面感を持つ表地はストレッチ性もあるため動きやすく、夏のアウトドアにもおすすめ。

インナーキャミソールは本来表地で使われる生地を使用し、長時間直接肌に当たっていてもパウダータッチで柔らかな肌触り。

付属の紐でウエストを絞ってアレンジ可能です。

No:210102

サイズ:S-M /7-9号
バスト     95cm
着丈       115cm
肩幅      38cm
袖丈      30cm
袖口      64.2cm
袖幅      45cm
毛まわし    116cm

*インナーキャミソール
バスト     86cm
着丈       105cm

カラー:くすみピンク
素材 :ポリエステル100%

※モデル158cm
※商品画像はサンプルであるため、色味やサイズ、素材の混率等に多少の誤差が生じる場合がございますので予めご了承下さい。

 
ーーーーーーーーーーーーーーーーーーーーーー


This is a cute dress in dull pink that is very light and easy to wear.

The ultra-lightweight sheer material is cool and easy to relax in. The rough, casual surface of the outer fabric is stretchy, making it easy to move around in, and recommended for summer outdoor activities.

The inner camisole is made of the same fabric used for the outer fabric, which has a soft, powdery touch even when it is in direct contact with the skin for a long time.

You can also arrange it by cinching the waist with the attached strings

size
international standard:S/36
Bust       95cm
dress length    115cm
Shoulder width  38cm
Sleeve length    30cm
cuff        64.2cm
sleeve width    45cm

*camisole
Bust       86cm
dress length    105cm

color   :dull pink
material : 100% polyester


※model:158cm
※Please note that the product image is a sample, so there may be some errors in the color, size, material mixing ratio, etc.
Add to Like via app
Reviews

(14)

Shipping method / fee

Payment method
¥ 11,440tax included
¥ 17,600